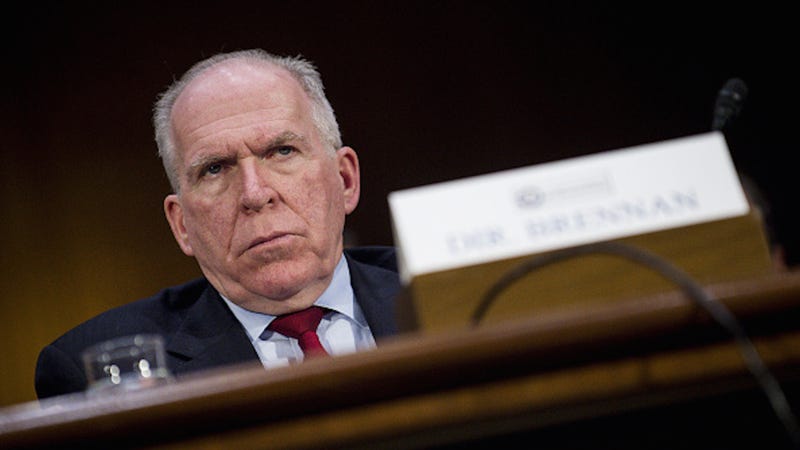 John Brennan, the director of the Central Intelligence Agency, would appreciate it if President-elect Donald Trump would stop talking shit about the intelligence community.
In an interview with Fox News's Chris Wallace, Brennan emphasized that the CIA is not attempting to hinder Trump's transition efforts. However, as CNN reports, Brennan does wish that the Mad Tweeter would "appreciate" the impact of his words on national security.
"There is no interest in undermining the President-elect and the team coming in," Brennan told Wallace. "It's our responsibility to make sure they understand exactly the dangers that are out there."
Trump, however, has devoted many hundreds of Twitter characters to condemning the U.S. intelligence agencies, going so far as to blame them for the leaked dossier published by Buzzfeed last week.
This reference to Nazi Germany would be deeply ill-advised in any case. Seeing as Trump has appointed a known anti-Semite as his chief strategist and stood passively by as a new surge of hate crimes distend across the country, well — it's flagrant, narcissistically ignorant hypocrisy.