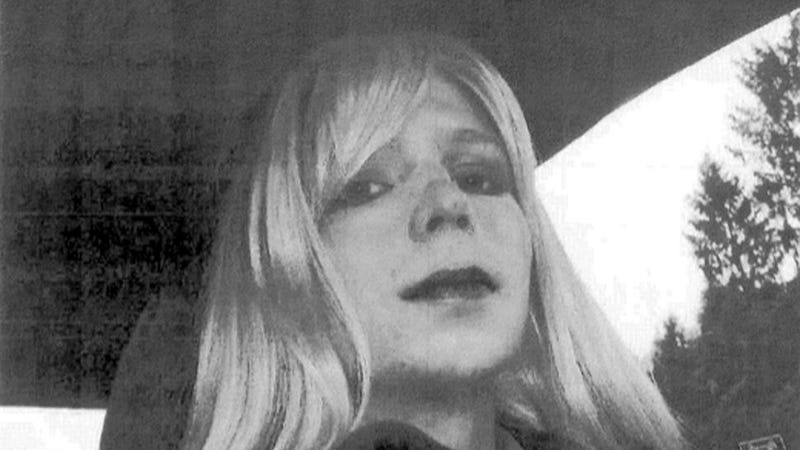 Chelsea Manning, convicted security document leaker, says the military refuses to provide that gender-reassignment care she was promised. She says she's received nothing but "lip service" from Defense Secretary Chuck Hagel and the Army.
According to a statement Manning released via NBC News, Manning wrote that she is unable to be herself:
"For example, in my daily life, I am reminded of this when I look at the name on my badge, the first initial sewed into my clothing, the hair and grooming standards that I adhere to, and the titles and courtesies used by the staff. Ultimately, I just want to be able to live my life as the person that I am, and to be able to feel comfortable in my own skin."
Last month, Hagel, who recently rolled back the military's awkward hair ban, said that he approved of "an Army recommendation to begin the early stages of gender reassignment, including counseling and approval to dress as a woman." But those words have yet to become action and today marks another complaint from Manning who was vocal about the military dragging its feet back in May. Recently, Manning's lawyer wrote in a statement that he is gearing up to sue if the Army doesn't get it's shit together regarding his client.