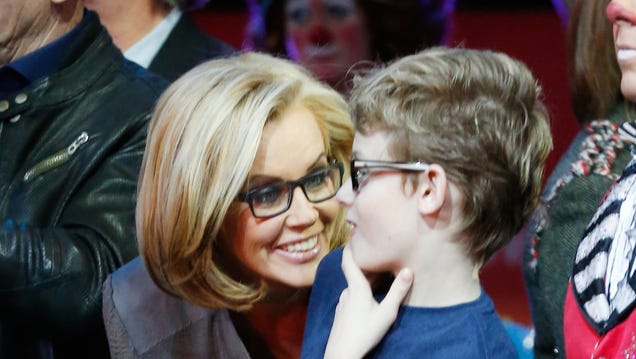 It begins on the evening of March 13th, with this fateful tweet:
What is the most important personality trait you look for in a mate? Reply using #JennyAsks

— Jenny McCarthy (@JennyMcCarthy) March 13, 2014
The answers start off innocuously enough, with people writing "sense of humor" or um, "a twin sister and a trust fund."
By March 14th, as Slate has compiled, the anti anti-vaxxers have taken over #JennyAsks, with the tweets like:
That Slate post was filed yesterday, yet people are still flooding
#Jennyasks
as follows:
I want some sexy ass Rubella and other easily preventable diseases from my mate #Jennyasks

— Chompsy Dot Com (@ChompsyCom) March 18, 2014
I would choose someone who values scientific fact over so-called "celebrity" opinion. Well, you did ask for it! #JennyAsks

— Niamh Morris (@nifiemorris) March 18, 2014
The sarcasm and frustration is something to behold, especially in light of the recent New York City measles outbreak that scientists have blamed on the anti-vaccination movement.
McCarthy herself didn't offer a direct response to the criticism, but she did tweet this on March 17th:
Thank you to all the haters who tweet my name. You make my Q SCORE higher and higher. It's because of you I continue to work. Thank you! : )

— Jenny McCarthy (@JennyMcCarthy) March 17, 2014
Image via Getty.