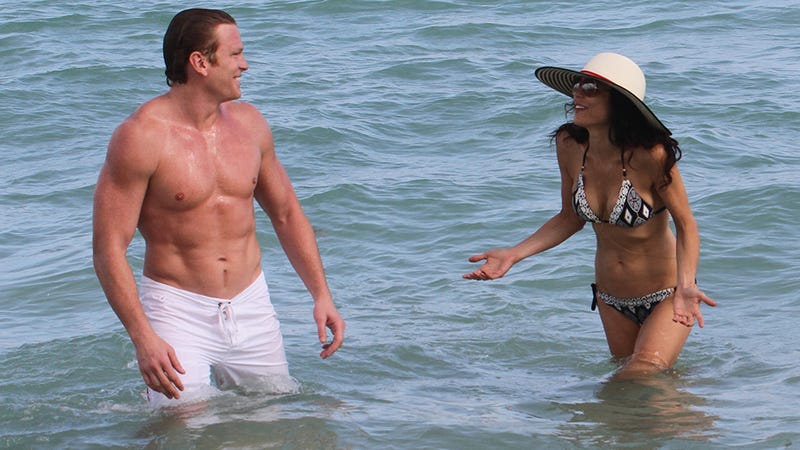 Despite saying recently that she couldn't imagine dating again because it's the worst, Bethenny Frankel has moved on from the man who she is not in a relationship with any longer but lives in the same apartment with her and their daughter (complicated!). The only thing is, her new man was once accused of rape.
Frankel is dating Michael Cerussi III, a "New York financier" who is almost 10 years younger than her (Frankel is 43, Cerussi is reportedly 34). He currently works as a broker at the Maxim Group, but was previously at Convergex Execution Solutions and before that, part of Weeden and Co.
Cerussi comes from a long line of wealthy successful people. His father was a corporate trial lawyer also named Michael Cerussi from Connecticut; the older Cerussi died in 2011. Michael and his wife Kathryn, a one-time Glamour magazine executive, were once stopped on the street as part of New York magazine's Look Book, thus resulting in some speculation from Gawker staff about their sex life. As for Michael III and Bethenny, the pair spent New Year's Eve in Florida, sunning and funning themselves.