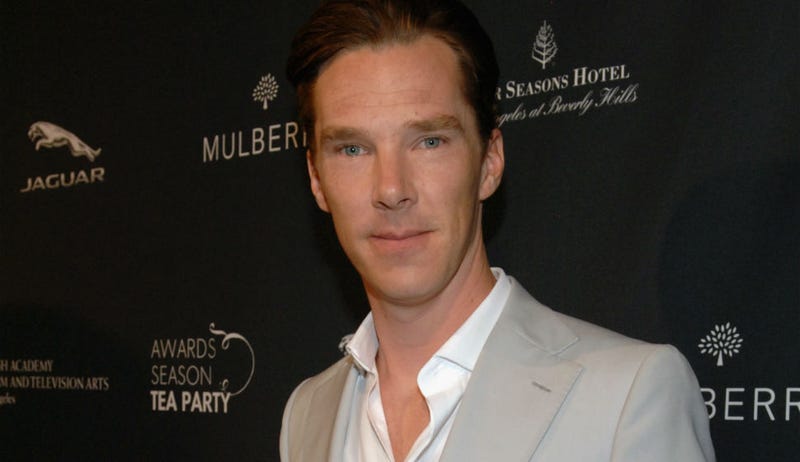 Benedict Cumberbatch will present at the 2014 Academy Awards, along with Amy Adams, Samuel L. Jackson, Jim Carrey and a lot of other big name celebs. But who cares if Jesus Christ himself sets foot on that stage because CUMBERBATCH WILL BE THERE.
He will appear as flawlessly beautiful as a Greek god, wearing a perfectly tailored tuxedo that will cause honey flavored tears to flow from your eyes. During the presentation, he will stop in mid-speech and say that he just can't do this anymore. Then, he will float off the stage, racing like a winged horse to the door of your apartment, which he will fling open demanding you come away with him forever. He will take you to a secret island in Carribean, where you will spend the rest of your life doing nothing but making sweet, beautiful sandy beach love to him and listening to him read poetry to you in the Smaug voice.
OK, no, he's not going to do any of that. That will probably never happen.Ever. Sorry to get your hopes up. But at least we can be about 94.7 percent sure it will be the actual Cumberbatch showing up for this, and not his teen Doppelganger.