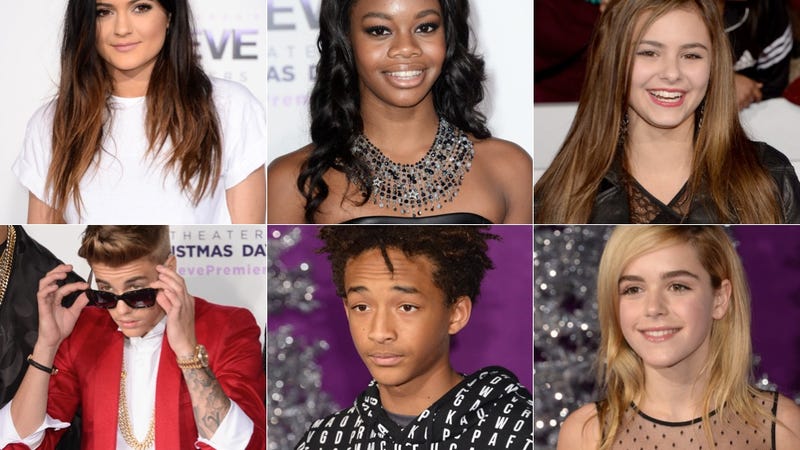 So Justin Bieber has another movie? And held a premiere for said movie in Los Angeles last night? And there were super young people there? I mean? I guess? But some of the clothes were cute.
Let's just get this out of the way. Justin Bieber. Red jacket. Red motoX pants. Gold chains. Loafers. So tough. And yet he still kind of looks like Ellen Degeneres? If Ellen were The Elf on the Shelf?
Hijinks! Jaden Smith arrived dressed as a cryptex.
Beau "Casper" Smart, aka Jennifer Lopez's live-in-love. All black. Don't hate it.
After doing tons of cleavage earlier in the month, Meagan Good opted for '90s grunge. As did Pia Mia, that singer whose cover of Drake's "Hold On, We're Going Home" got 3 million hits on YouTube. Smells like teen spirit.