That's quite the expression she's making! I had no idea that Barbara Walters is 84 years of age. She is truly remarkable, as (for the most part) she is holding her own, years after others would have had enough.
Not just a pretty face
Barbara Walters still does real work, even with help from her four assistants. She might or might not be experiencing some dementia, which would be very understandable for an 84 year old. She almost certainly has some hearing loss.
Beware the trap of facile auditory solutionism
Contrary to what some might say about the 21st century's personalized medical therapies, tailored to each individual's unique genomic make-up, we still haven't figured out how to consistently remedy some very old problems. One such problem is hearing loss. My mother's elderly friend has visited a slew of Ear, Nose & Throat specialists, and audiologists. She has an impressive collection of the finest hearing aids that money can buy. The ones that work well are either too big, or adequately small but interfere with this or that e.g. talking on the phone, need too-frequent (for her) battery replacements. For Barbara Walters' sake, I hope she has nothing worse than normal, age-related hearing loss.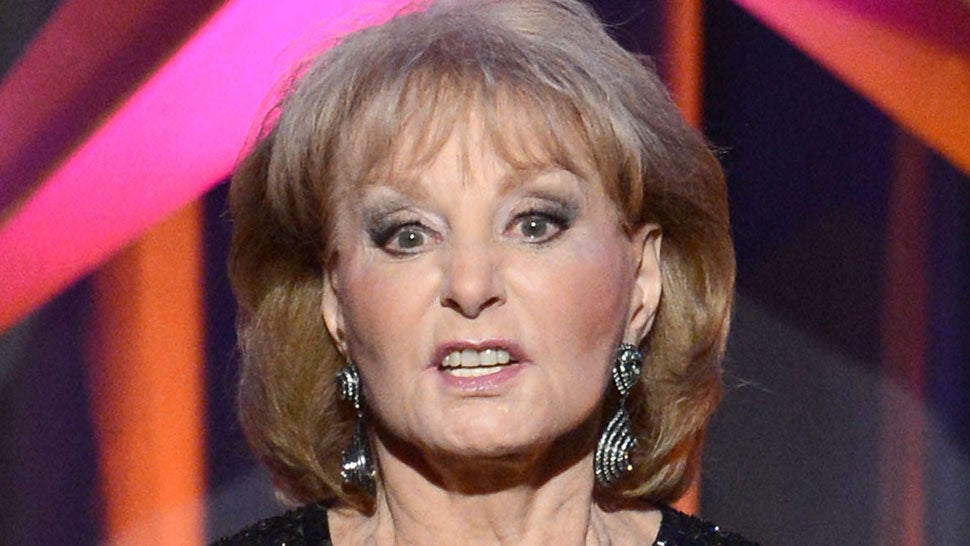 S
Moue
S
Despite her unpleasant facial expression, it looks like an endearing moue in comparison to the scary Al Gore version.