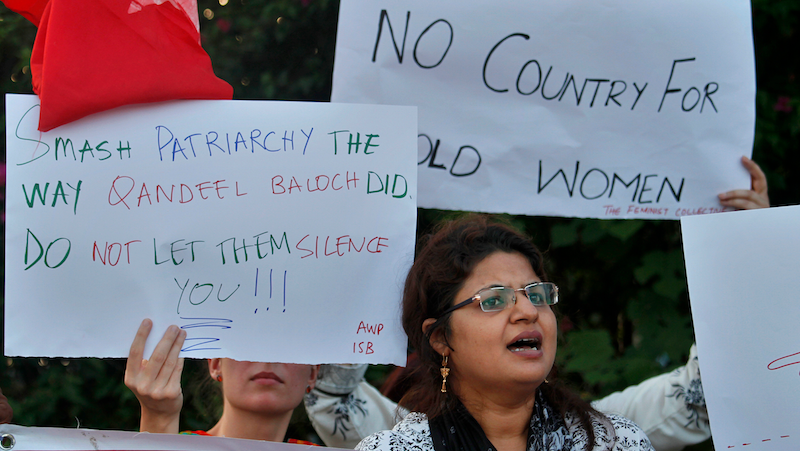 Pakistan will finally pass a law banning "honor killings," days after social media star Qandeel Baloch was strangled to death by her brother. The law, which was announced by Prime Minister Nawaz Sharif's daughter Maryam Nawaz Sharif, will remove a loophole that permits the family of the victim to legally pardon the killer, according to Reuters.
Muhammad Waseem, Baloch's murderer posted a confession video days after committing the crime expressing no regret: "I am proud of what I did. I drugged her first, then I killed her. She was bringing dishonor to our family." He has since been arrested.
Later, Reuters reported that the government had chosen to prohibit his family from legally forgiving Waseem.