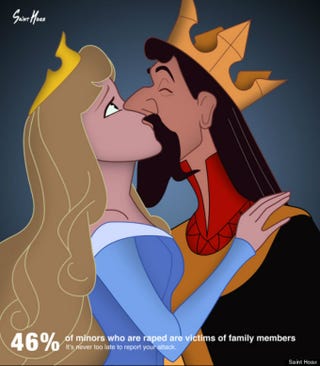 An artist is using some familiar Disney princesses to send a powerful message about rape.
In a statement on her website Saint Hoax, the artist behind the images, said the project is "an awareness campaign targeting minors who have been subject to sexual abuse by a family member. The aim of the poster series is to encourage victims to report their cases in order for the authorities to prevent it from happening again."
Saint Hoax told Huff Po Entertainment she was moved to create the images upon learning a friend had been raped by her father at a young age.