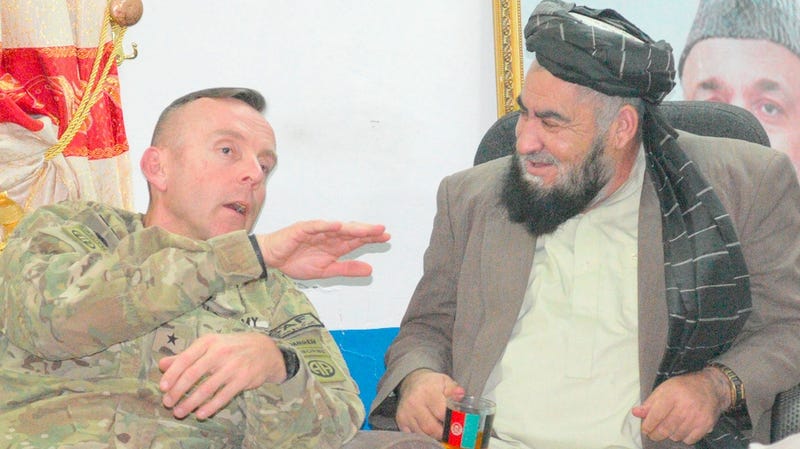 An Army judge said this week that politics had an undue effect on the court-martial of Brigadier General Jeffrey Sinclair, allowing the defense an opportunity to renegotiate with the prosecution over some of Sinclair's lesser charges.
This case has been up and down over the past week. On Monday, the judge said he would not dismiss the sexual assault charges against Sinclair. But on Tuesday he said he'd allow Sinclair's attorneys to re-offer a deal that did not include some of the most serious charges against him.
The week prior, the prosecution dropped some of their charges – conduct unbecoming an officer and a gentleman and cruelty and maltreatment – though Sinclair is currently still charged with forcible sodomy, a severe enough charge that he could get life in prison. If he is just found guilty of lesser charges, like having an inappropriate relationship with a fellow member of the military and possessing pornography, it'll just be 15 years.