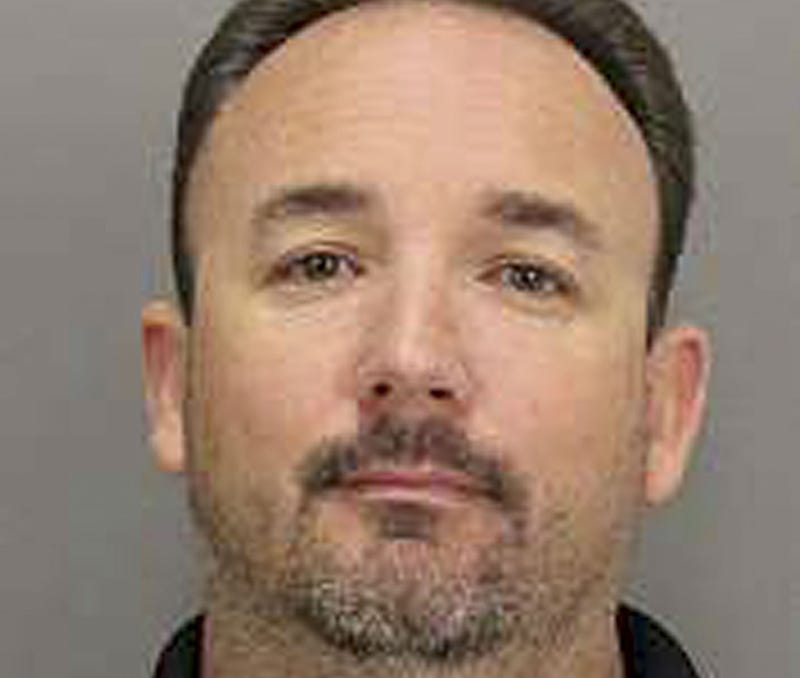 A San Jose police officer is accused of raping a woman who called 911 following a domestic violence incident.
Officer Geoffry Graves, 38, has been charged with forcible rape, by Santa Clara County prosecutors, according to SFGate.com:
The incident [which occurred on Sept. 22] began when Graves and three other San Jose officers responded to a family disturbance involving a married couple about 2 a.m., prosecutors said. The officers determined that both spouses had been drinking and had argued, but that no crime had occurred, authorities said.
After police responded to the call, the woman told police she wanted to stay at a hotel where she had previously worked. Graves drove her to the hotel around 2:30 in the morning. She checked into her room and fell asleep. Then, about 15 minutes later, she heard knocking and opened the door:
"The defendant entered the room, grabbed the victim forcibly and pushed her onto the bed," Sgt. Craig Storlie, a San Jose police internal affairs investigator, wrote in an affidavit.

Graves then "took off parts of his uniform with the exception of his bulletproof vest," climbed on top of the struggling woman and raped her, Storlie wrote.

The woman reported the incident in October, prompting an investigation by San Jose police. "Physical evidence corroborates the victim's allegations," and the woman identified Graves as the attacker, prosecutors said.
Graves was booked on Monday and posted $100,000 bail. He is currently on paid administrative leave.
San Jose Police Chief Larry Esquivel said the case "tugs at our integrity," and called it "an isolated incident."
This is the second time in 24 hours we've reported on a story involving a police officer charged with raping a woman who called police for help during a domestic violence incident. Both stories also involve incidents that were reported months before the officers involved were either suspended or placed on leave during the investigation. Also, it's the second time police officials have brushed this off as an isolated incident that doesn't represent their respective departments.