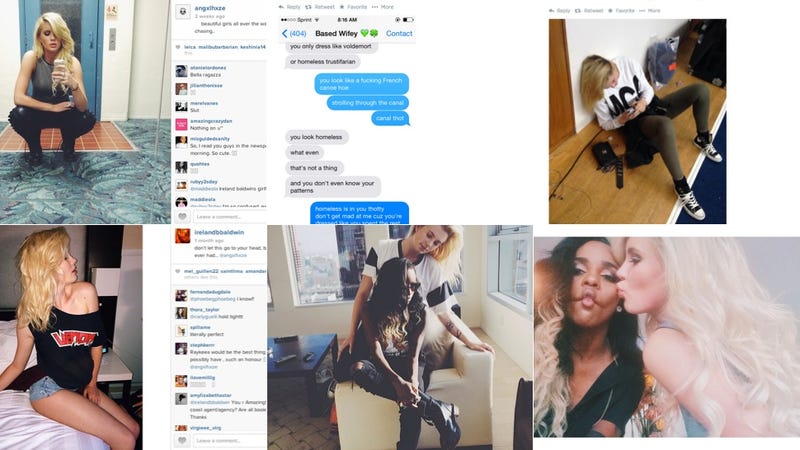 On Friday, the Independent published an interview with Angel Haze that featured some very strong quotes about media coverage of her relationship with Ireland Baldwin. In it, Haze is quoted as saying that she doesn't get why publications have referred to her and Baldwin as "best friends" instead of dating. "I have never fucked one of my friends," she said.
Ella Alexander interviewed Haze, who is currently in Britain preparing to perform at the Glastonbury Festival this weekend:
"I don't know if there's like some confirm or deny thing with the way relationships work in the media, but everyone just calls us best friends, best friends for life, like we're just friends hanging out," she told The Independent. "It's funny. It's rad in some ways, it sucks in others."
"An interracial gay couple, I mean that's just weird for America right now. We f**k and friends don't f**k. I have never f**ked one of my friends. Once I see you in that way, it doesn't happen.

"But we do f**k and it's crazy and that's weird to say because I think about it in terms of an audience reading it and them thinking, 'What the hell?' But it happens."
The interview in question has spurred endless headlines about the "true" state of Haze and Baldwin's relationship. Haze certainly has a point; as we've noted before, there have been a lot of references in media sources to the pairs "rumored" relationship, even though they're all over each other on social media and in real life. In recent weeks its been pretty much taken as fact that they are not just "best friends," but there are still sources who refer to them as "pals," "good friends" or "BFF."