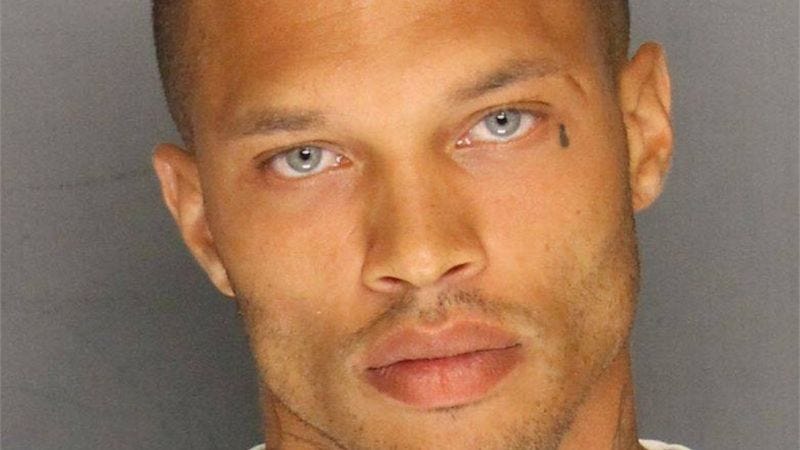 Jeremy Meeks, aka Hot Felon or Prison Bae, became a source of madness in 2014 when his severely sexy mugshot hit the internet. Last we heard, he had dreams of launching a modeling career. Where is he?
Still in federal custody. But non-prison fame is still a possibility, as we learn in this New York Mag piece, "The Felon Is Hot." That the story focuses on Prison Bae from the perspective of his obnoxious talent agent Jim Jordan exemplifies how much Meeks' life right now is about other people controlling and owning him, whether it's the prison system, entertainment world or the internet.
Sad news: Meeks won't be out until July 7. But New York managed to score an interview with him by way of that agent.