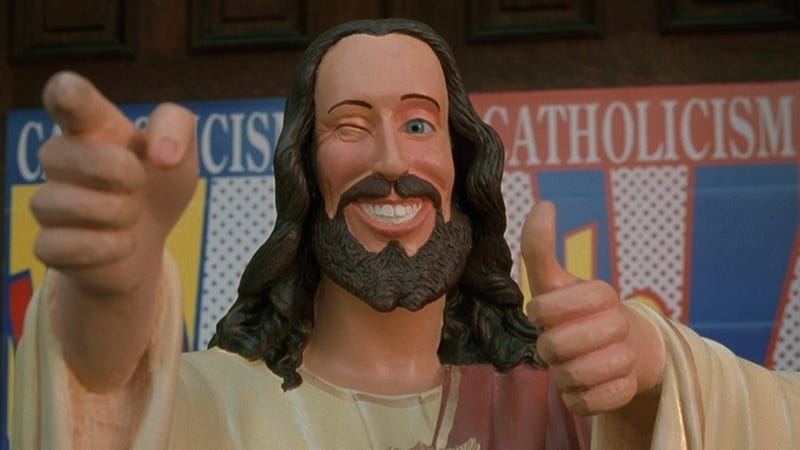 A new Pew study on how Americans view and feel about various religious groups in the US has produced some pretty illuminating data.
The report, entitled "How Americans Feel About Religious Groups" had participants rate how they felt about people of various religions and atheists on a "feeling thermometer"—a scale from 0-100. The higher the degree, the more warmly they felt about the given religions. While everyone was in more or less in the middle of the road—all of the scores ranged from 40 to 63—there were some clear groupings.
Jews received the highest score of 63, a warm-ish spring day. They were closely followed by Catholics (62) and Evangelical Christians (61). Then come the middle of the road crowd, Buddhist scored 53, Hindus came in with a completely neutral 50, and Mormons were at 48. Then things really start to go downhill. As we know, Americans haven't quite warmed up to Atheists quite yet, but I didn't expect the absence of a belief in God to really fall so low as 41. So it's not surprising, but all in all really unfortunate that the only thing more coldly received than not believing in god is believing in Allah. Muslims were ranked at the bottom with 40. Sigh.