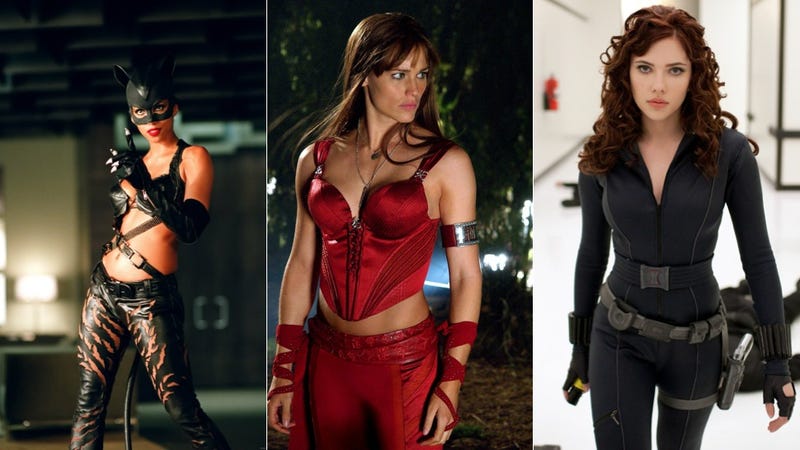 It's been nine years since Jennifer Garner starred in Elektra and ten years since Halle Berry starred in Catwoman, and while the comic book superheroes — from Spider-Man to Wolverine to Iron Man and Thor — are raking in cash at the box office, the ladies are relegated to supporting cast members. That's about to change.
Deadline reports that Sony Pictures is plotting a(nother) revamp of the Spider-Man property, with one flick dedicated to the villains and another movie that will revolve around (drumroll, please) a female superhero. Deadline's Anita Busch writes:
Which characters they will develop is up for speculation, but we know that Lisa Joy (Westworld, Reminiscence) has been hired to script and that again Arad and Tolmach are producing. There are several strong possibilities — Silver Sable, Black Cat, Stunner, Firestar and Spider-Woman, to name a few.
Obviously the time is right for a female superhero movie. In fact, the time has been right. For years. But with Wonder Woman making an appearance in Batman vs. Superman and the announcement regarding Lady Thor, it's clear that something's in the air. Comic book franchises are incredibly popular, and — shocker — women go see these movies. (The audience for Guardians of the Galaxy was over 40% female.)