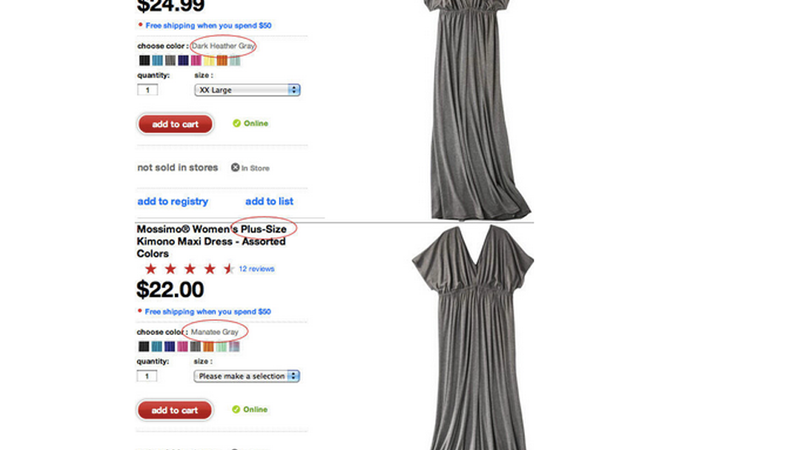 WTF, Target? You know I need my Liz Lange maternity and deep-discount So Delicious coconut milk, don't make me take my fat bucks elsewhere!
Susan Clemens points out this bunch of bullshit on Twitter:
This reeks of the whole Melissa McCarthy elephant grey episode, and I'm hoping/guessing this is some sort of oversight, and not some dummy in the garment naming department (that has to be a department, right?) who thinks they're clever.