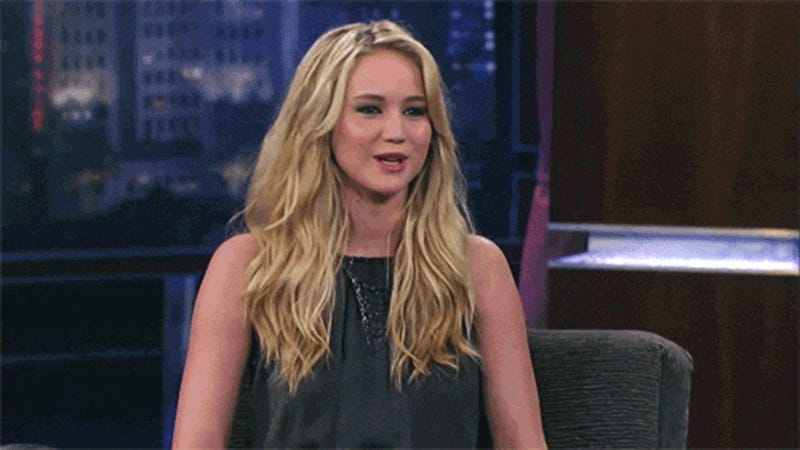 According to a cover interview she just did with the U.K. magazine Fabulous, Jennifer Lawrence apparently isn't as into her myriad Jennifer Lawrence-isms as we are. Her family's keeping her feet on the ground ("My family is not the kind of family that would ever let me turn into an asshole or anything like that, so I'm fortunate to have them"), and she doesn't like doing public appearances as herself.
"I'm afraid I'm going to go my whole life being scared like a chihuahua. It's not my comfort zone. Making movies is where I belong. I shouldn't be heard just talking. So, when I'm doing movies, I'm really happy. That's where I'm comfortable, that's my home. When you put me on a red carpet or on a stage, I turn into chihuahua Jennifer. I have no control over what comes out of my mouth. I would probably turn into a mute if I read what I said."
Oh, come on, even Jennifer Lawrence has to admit that Jack Nicholson post-Oscars repartee was beautiful. A moment later, she's back in full form pontificating on ghosts versus burglars.