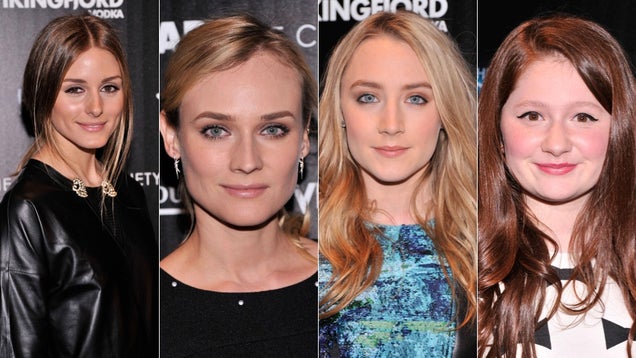 S
Even though I've read stuff about the movie The Host — based on a novel by Twilight's Stephenie Meyer — I have no idea WTF it's about. Aliens, body image, love? (Also, I've already seen an awesome movie called The Host, it was a Korean monster movie.) All I know is there were some cute dresses on display at a screening last night in New York.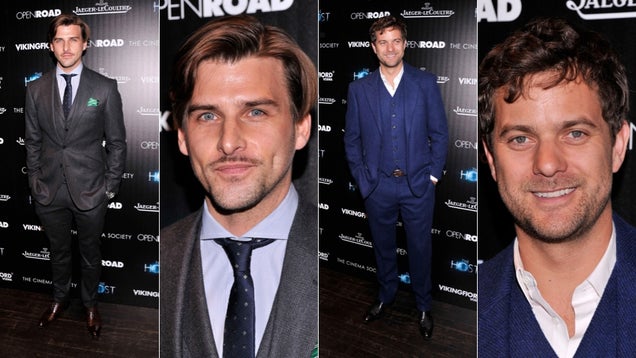 S
Actors love vests right now. Case in point: Johannes Huebl; Joshua Jackson.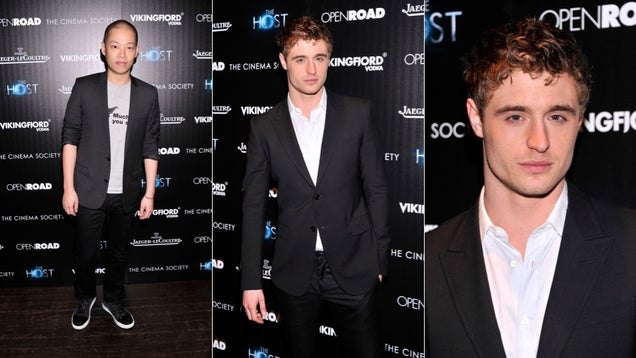 S
Two-button sport coat, always a classic: Jason Wu; Max Irons.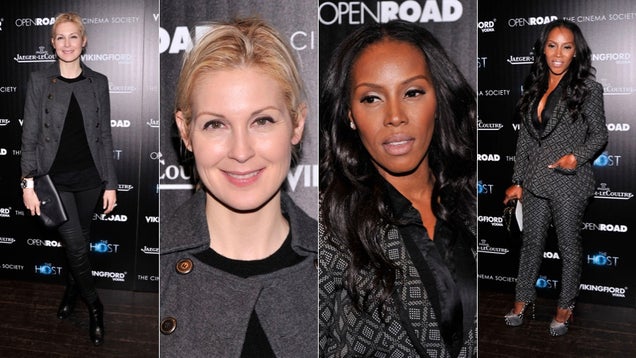 S
Gray military-inspired jacket looks great on Kelly Rutherford. Sharp suit and sharper heels on June Ambrose.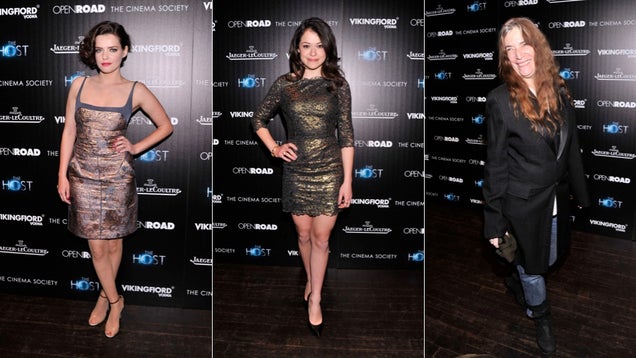 S
Shimmery, architectural dress for Roxane Mesquida; shimmery, lacy dress on Tatiana Maslany. Patti Smith can wear whatever the fuck she wants.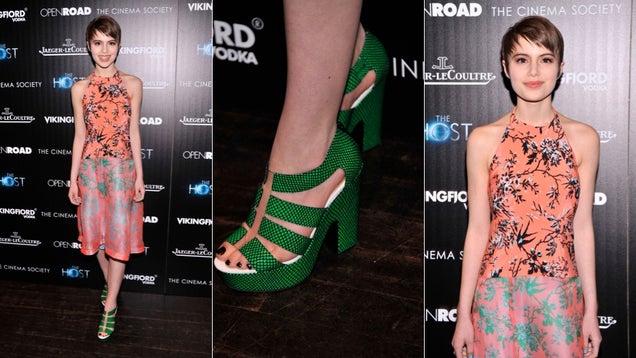 S
Spring has sprung! Sami Gayle celebrates with floral patterns and emerald platforms.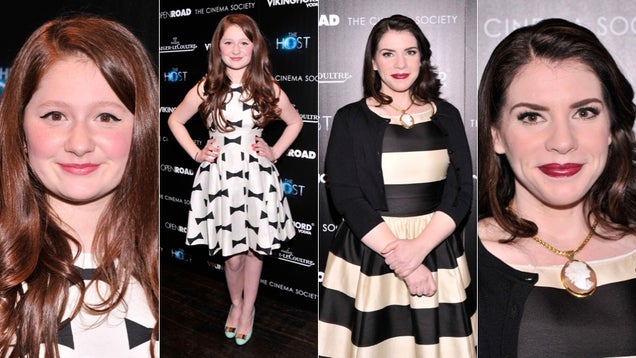 S
Rocking ebony and ivory: Emma Kenney — whom I simply adore on Shameless — and Stephenie Meyer.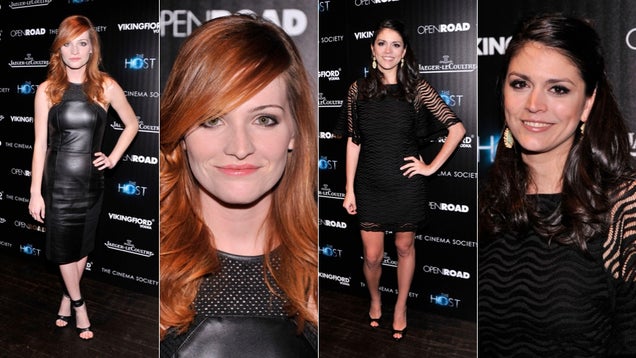 S
Little black dresses: Raeden Greer; Cecily Strong.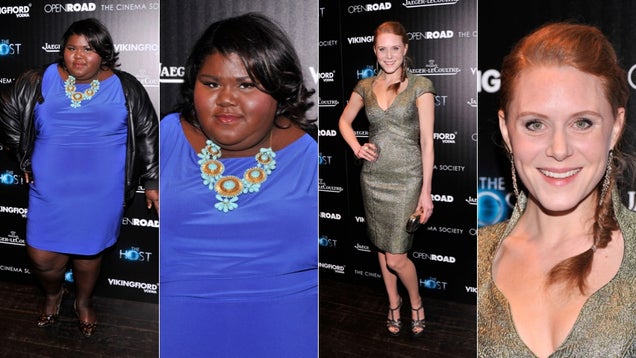 S
Gabourey Sidibe shines in sapphire blue; Christiane Seidel sparkles in coppery bronze.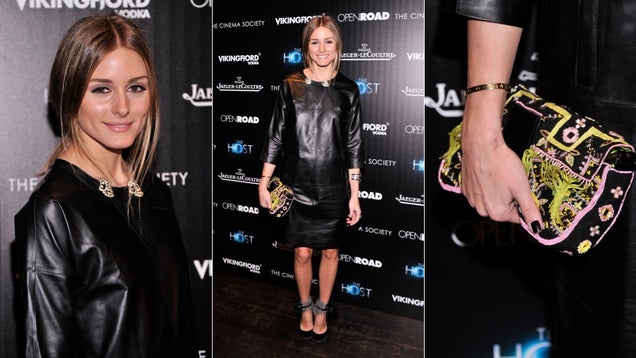 S
Not a huge fan of the shapeless leather sack on Olivia Palermo , but looooove the accessories. Gah, that bag.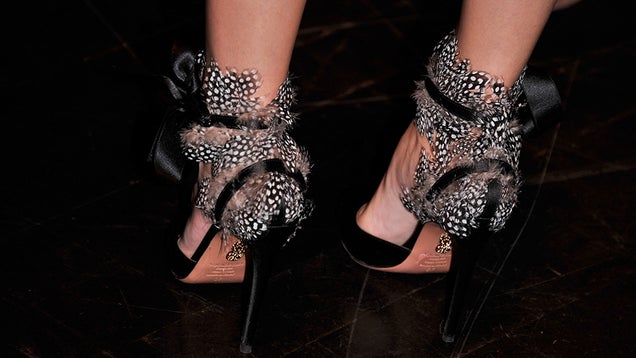 S
And check out Olivia's shoes!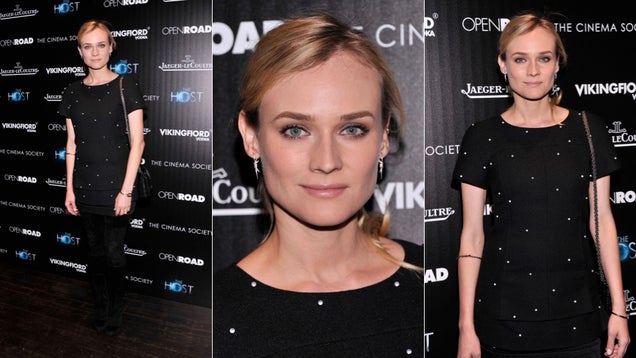 S
Diane Kruger's embellished black dress is understated chic.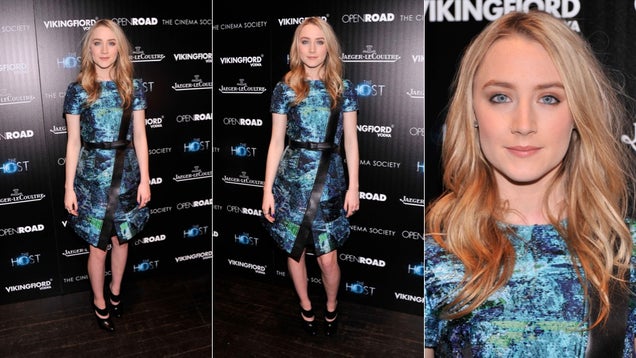 S
But my favorite dress? This leather-trimmed belted psuedo-wrap number in shades of blue on Saoirse Ronan. The sleeves, the length, the asymmetrical slash, the way it brings out her eyes… perfection.
Images via Getty.