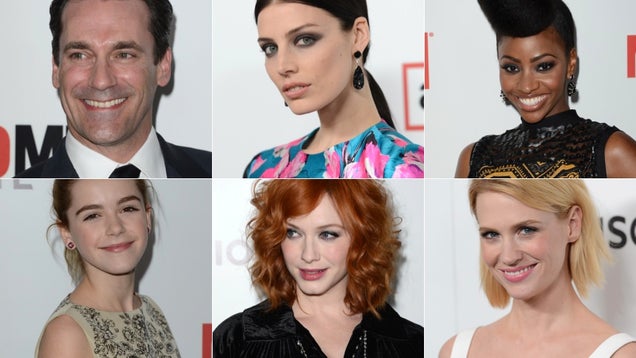 S
Last night at the Season 6 Mad Men premiere in Los Angeles, the folks from Sterling Cooper Draper Pryce hit the red carpet to celebrate. Don Draper was dapper as usual, but some of his cohorts need to go back to the drawing board and try again.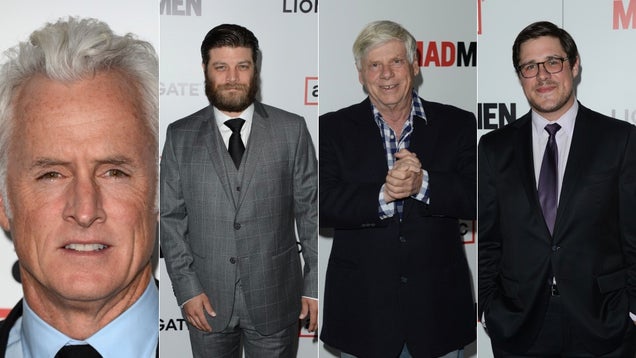 S
Stylish gentlemen: John Slattery; foxy bear Jay R. Ferguson ; the avuncular Robert Morse; adorably bespectacled and bedimpled Rich Sommer.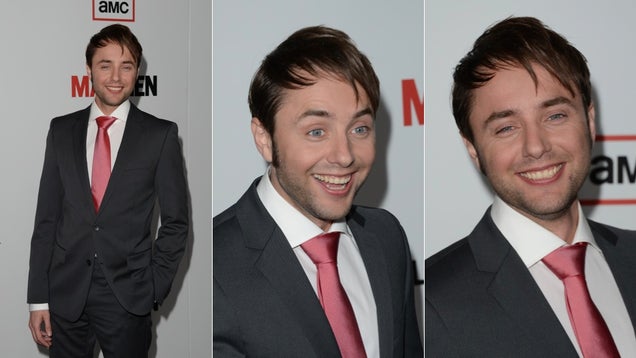 S
Look, sometimes your hairline doesn't do what you want it to do, and that sucks, but fuck a duck in a pickup truck. What in the hayull. Vincent Kartheiser's 'do makes my face do this and this. Nice suit, though. Except: Tie's too wide. Narrow lapels; narrow tie. Wide lapels, wide tie. That's. Basic. Christ, do I have to do everything?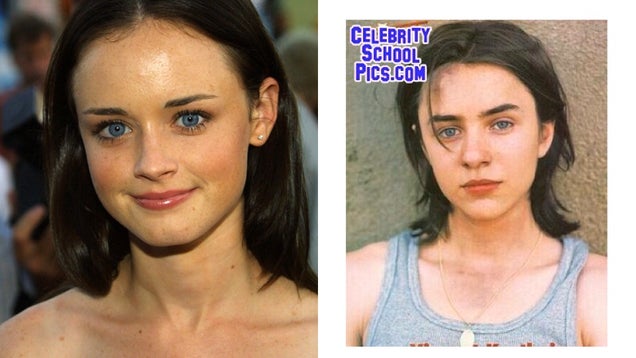 S
Unrelated: Saw this earlier… They're each basically in love with their old reflections, right?
I'm marrying the man in the mirror... I'm asking him (not) to make a change.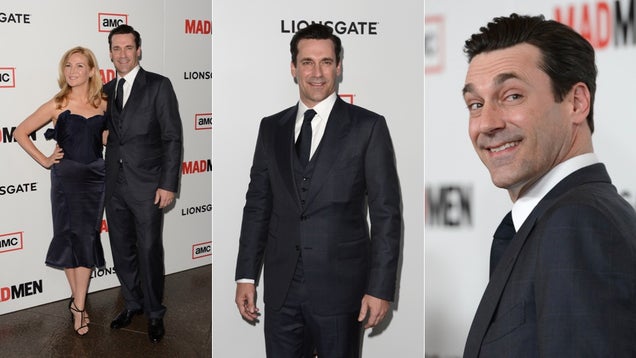 S
Moving on: Jon knows you've been talking about his Hamm. He's fine with it. As he should be. Don't care for the vest; otherwise, good work. Carry on.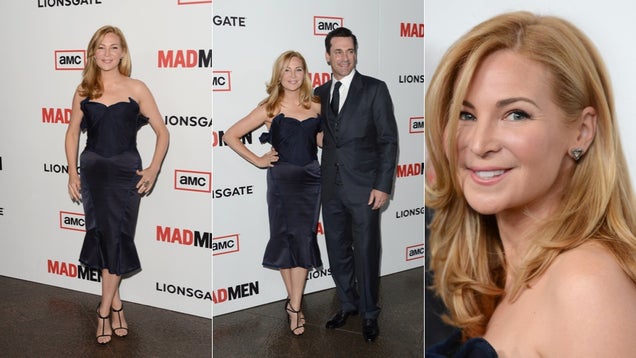 S
Jennifer Westfeldt is luminous in navy blue.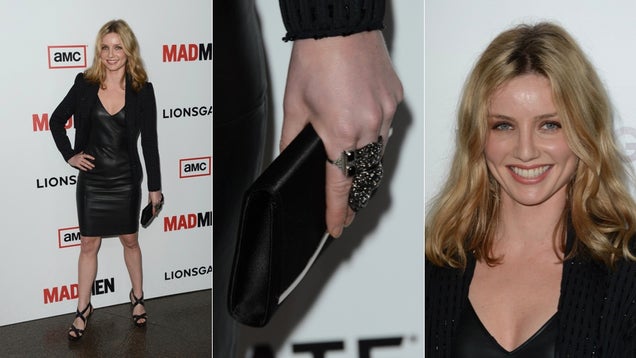 S
In straight-off-the-runways black leather: Annabelle Wallis.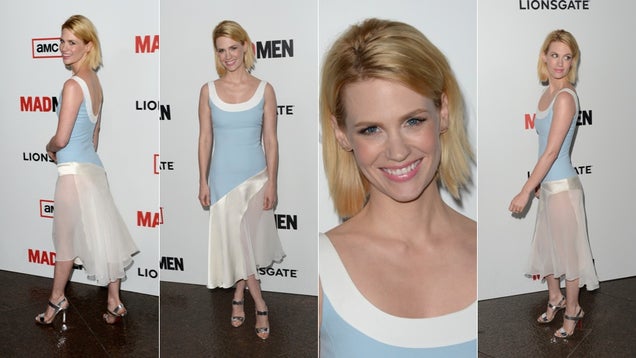 S
If January Jones is paying someone to be her stylist, that person should be fired. Is that toilet paper or tissue paper coming out of her ass? Beautiful woman, lovely figure, hot mess of a dress. The cut and color do nothing for her; so over sheer/mesh/illusion bullshit; "look at my thigh!" is not a fashion statement. Not against taking risks. Against going to your award-winning show's party in a Project Runway shower curtain challenge. Oh, and the makeup and hair? Meh.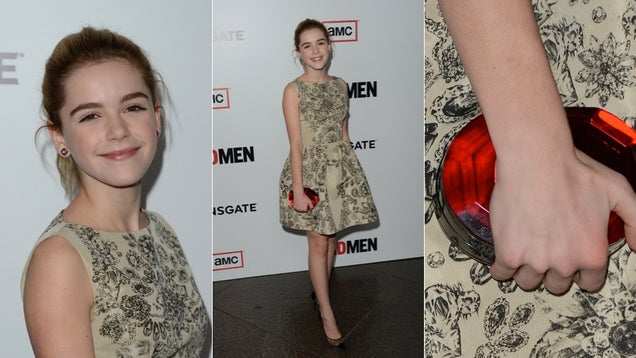 S
Sharp, pretty, well-dressed class act: Kiernan Shipka, 13.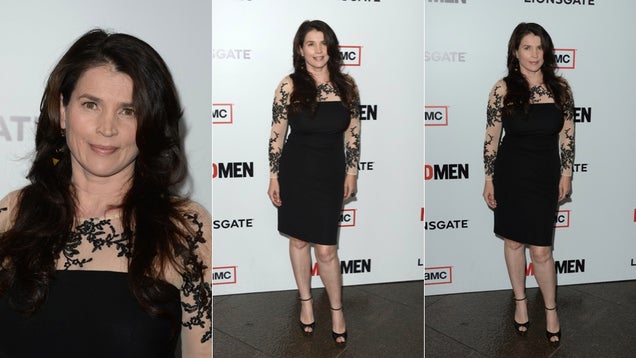 S
Julia Ormond keeps it simple in a LBD.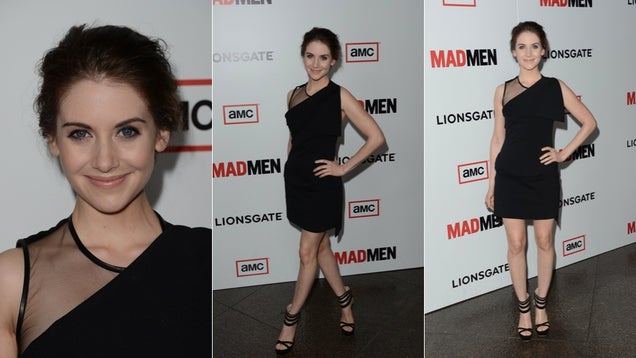 S
Alison Brie picks a LBD with architectural details and a sheer shoulder.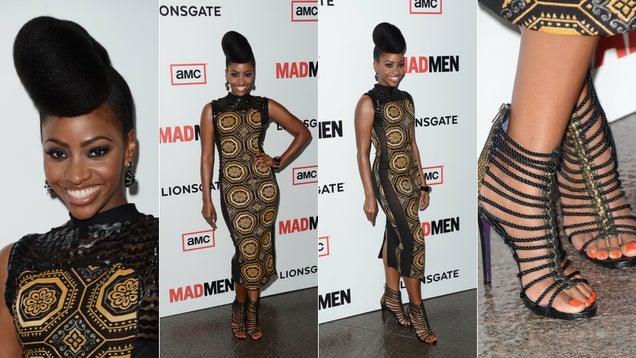 S
Pure fabulousness: Teyonah Parris. Awesome hair, quirky-hip dress, funky shoes, bright polish. Yes.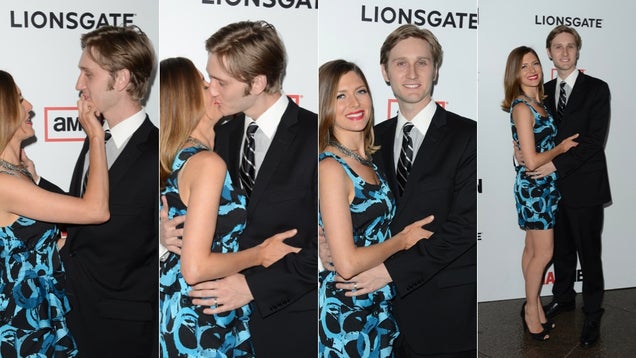 S
Connie Fletcher and Aaron Staton wear The Look of Love™.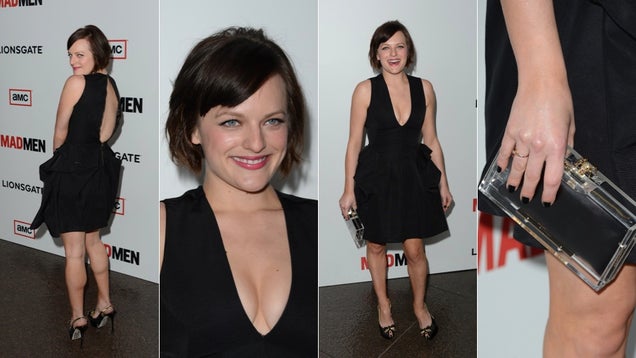 S
Elisabeth Moss accessorizes her plunge-necked LBD with cleavage, cute shoes and a cool clutch.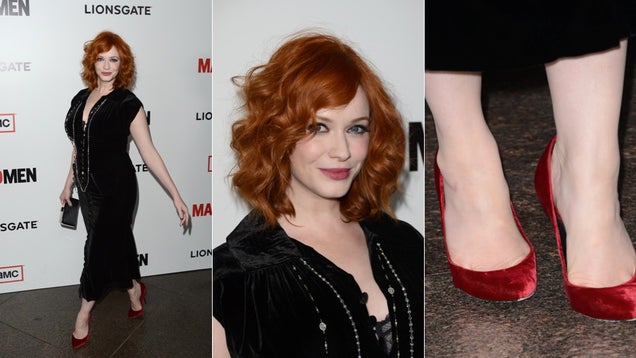 S
Christina Hendricks also wears black. A figure-skimming dress with long necklaces is easy, comfy elegance. Loving the crimson shoes.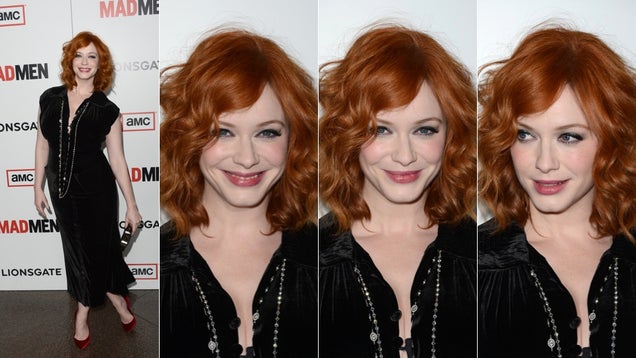 S
THIS WOMAN'S FACE. Mind-blowingly gorge.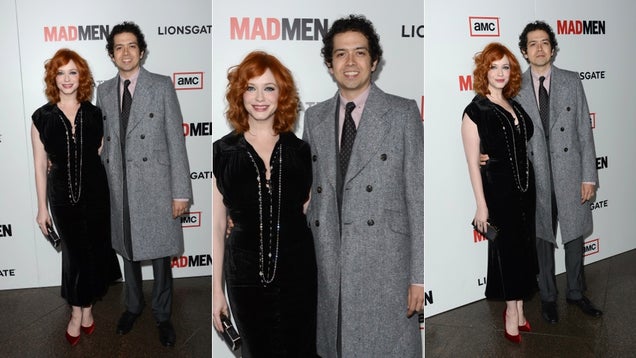 S
More red carpet love: Christina Hendricks and husband Geoffrey Arend .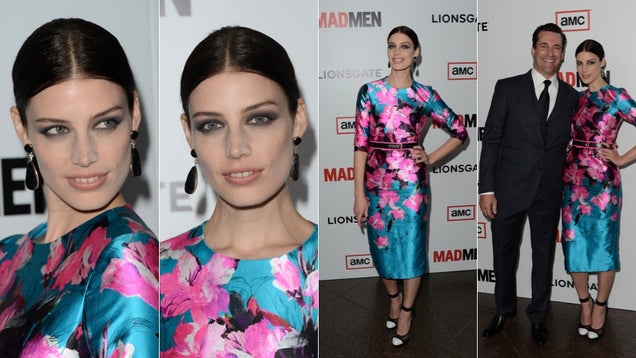 S
Best dressed: Jessica Paré in Prabal Gurung. Springy, chic, fun, vibrant dress with a retro nod.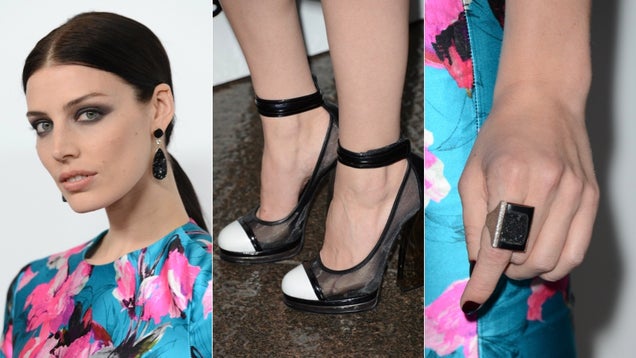 S
And the details! From the low pony to the drop earrings to the druzy ring and the cap-toe heels. A+!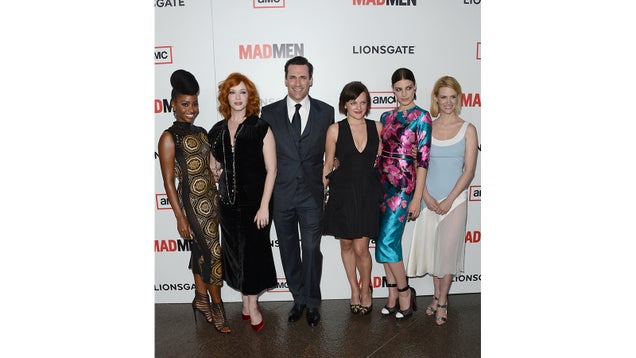 S
Eeeeee can't wait! Two-hour premiere April 7! Cancel all other plans!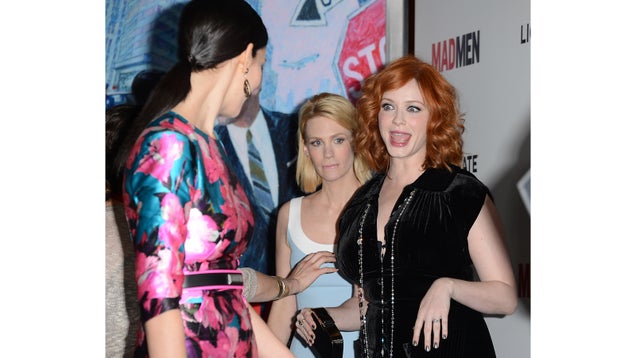 S
Oooh, gurrrrl.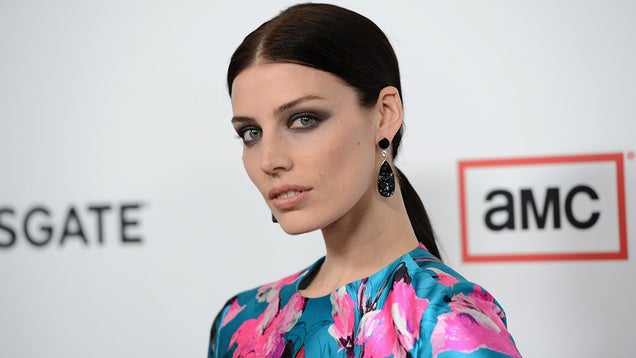 S
Images via Getty.