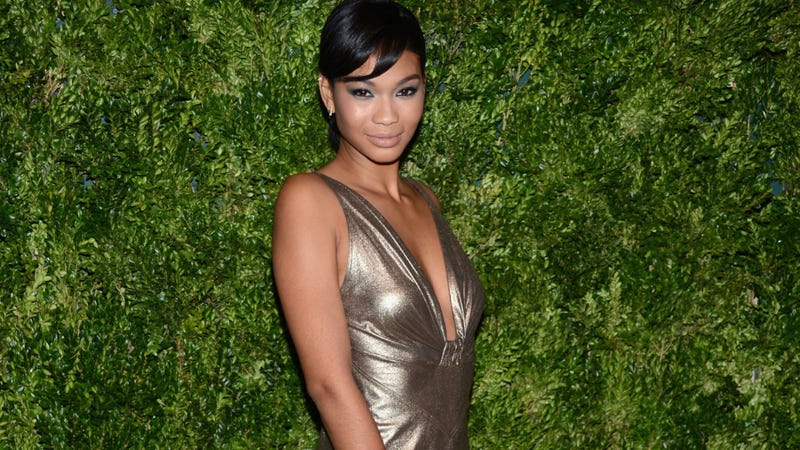 Chanel Iman, one of the most successful models working today, says she still gets the "sorry, we already have one black girl" treatment from certain designers and casting agents. Iman, who has been on the cover of dozens of magazines, including American Vogue, was asked by the Times of London if racism was still an issue in fashion:
"Yeah, most definitely," she says forcefully. "A few times I got excused by designers who told me, 'We already found one black girl. We don't need you any more.' I felt very discouraged. When someone tells you, 'We don't want you because we already have one of your kind,' it's really sad."
Iman says the answer is not all-black fashion shows or magazine issues — "It doesn't help us; it just puts us into a category" — but more diversity in every show and magazine. And less toleration of all-white or nearly all-white casting. "There needs to be a permanency [about] using black models," she says. "You still see all-white shows in Europe and New York."
Fashion photographer Steven Meisel says he often gets negative feedback from clients when he proposes models of color for big jobs: "I've asked my advertising clients so many times, 'Can we use a black girl?' They say no. Advertisers say black models don't sell." [ToL, via The Gloss]
Meanwhile, top casting director James Scully — always a refreshingly frank voice in the industry — criticized the Christian Dior, Saint Laurent, Chanel, and Louis Vuitton shows for their overwhelmingly white casting this season. Scully, who casts shows for Tom Ford, Jason Wu, and Stella McCartney, among others, said:
"Some of the biggest names who move fashion to the forefront, like Dior, get a D- on ethnic diversity. I feel the Dior cast is just so pointedly white that it feels deliberate. I watch that show and it bothers me — I almost can't even concentrate on the clothes because of the cast...Natalie Portman could complain that John Galliano was a racist, but I feel Raf Simons sends the same message."
Scully also calls Calvin Klein's habit of putting precisely one model of color in its show every other season what it is: tokenism. "They do it to not get in trouble, they don't do it because they believe black women should be on that runway," he says, adding, "Versace will use Joan Smalls in their advertising, but why wasn't she walking their show in February?"
Scully was contributing to a roundtable with five of the most prominent casting directors in the industry, including Jennifer Starr, John Pfeiffer, and Barbara Nicoli and Leila Anana. Unfortunately, Scully's thoughtful take on racism and fashion's construction of race is not a universal. Nicoli, who with Anana casts Gucci and Saint Laurent, among others, explains that the lack of diversity at the Gucci show isn't intentionally racist — it's just because Gucci seeks a certain kind of beauty, and, in their opinion, that kind of beauty just happens to be possessed almost exclusively by white models. "Gucci never has a huge number of black girls in the show because in the mind of Frida [Giannini, Gucci's creative director], she wants this [specific] type of girl," says Nicoli. This "type" can be black or Asian, or, presumably, non-white Latina, but she just often isn't. "She wants this girl, then if the model she likes is black or Asian, it's fine. But when you do a casting, [you see a lot fewer black and Asian models than white models]."
Nicoli adds that it's hard for designers to cast racially diverse shows, because everybody knows different races have different body shapes:
"It's also true that, for example, Caucasians have a specific body type, black girls have a specific body shape, and Asian girls have a specific body shape. So I guess there are some collections where it's more perfect for an Asian body shape because they are more flat and less sexy, in a way. Asians, they are not curvy, so to put an Asian [who's] very flat [with a] baby body shape in a show where normally the designer knows they love sexy, beautiful, curvy girls, it's a bit of nonsense."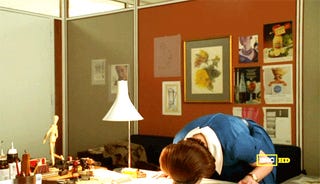 And that's when we started to do this.
This season, the most racially diverse runways were in New York, where 82.7% of the spots on the runway still went to white models. Overall, the big four fashion weeks — New York, London, Milan, and Paris — were nearly 90% white. [BuzzFeed]