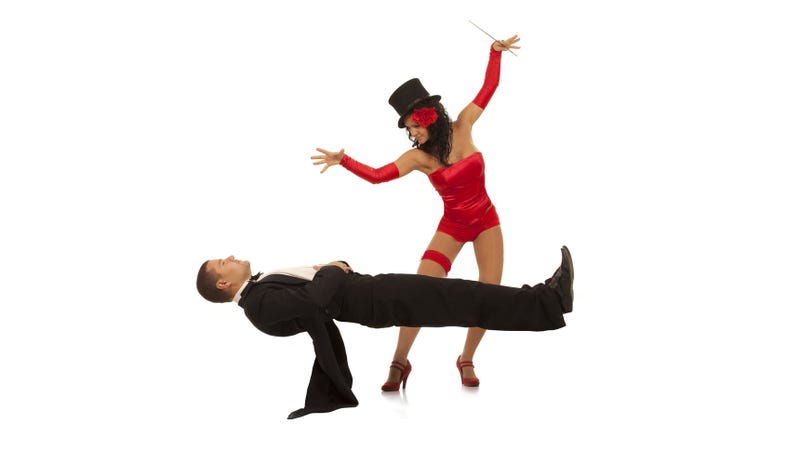 Now, even I'm not a goofy enough feminist stereotype to get all up-in-arms about 17th-century witch-burning as a tangible, pressing, current lady-problem. Buuuuuut...sometimes (all the times) we do feel the echoes of long-past injustices in our largely mundane modern lives. And aren't thought experiments fun? On the heels of the release of The Incredible Burt Wonderstone, the Atlantic asks possibly my favorite question in recent memory:
Why is this the first time I have ever seen a woman do a magic trick?
And I just have to say, SERIOUSLY, Y'ALL. There was a pretty intense campaign in this country to train women to never, ever do magic in public. And now we're surprised that there aren't gallant lady-magicians traipsing around Vegas pulling pine martens in tiny bowler hats out of the underpants of visiting sultans? (That's the kind of outside-the-box flair that modern magic is missing by excluding women, bee-tee-dubs.) Is it so far-fetched to think that ladies might have some lingering anxiety about appearing mystical and witchy in close proximity to many, many pitchfork and butane vendors?
Yeah, it probably is. But still. In interviews with both male and female magicians, the Atlantic mentions this [TOTALLY AWESOME WITCH] theory in passing, along with a gaggle of other possibilities. Based on rough estimates, magic is an extremely (and casually and unquestioningly) segregated vocation, with women making up only 3-8% of the professional magical workforce. Which is bullshit. Hermione's the best witch in their year—why does Harry get to be the chosen one!?
Maybe women shy away from magic for our own reasons. We already absorb enough abuse about being frivolous idiots—women have a hard time being taken seriously even when they're running the world—and, though I say this in the most loving way possible, magic is some pretty frivolous shit. Or, maybe, everyone's just so accustomed to women serving as decoration that it's hard to conceive of one running the show.