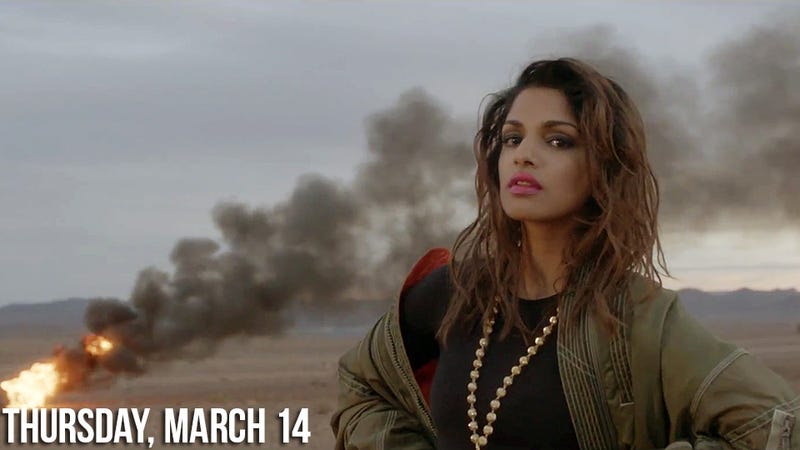 Queen of Controversy M.I.A. is currently embroiled in a vicious custody battle over her 4-year-old son, Ikhyd Edgar Arular Bronfman, with her estranged ex-fiancé Benjamin Bronfman, the environmentalist son of Seagram heir Edgar Bronfman Jr. (and part of the younger generation of almost-too-cool dilettante-ish Bronfmans). The two broke off their engagement in February of last year, and now the Bronfmans are looking for full custody of Ikhyd. It's all so Gossip Girl.
Going up against a powerful family like that certainly sounds daunting; unfortunately, nobody told the Sri Lankan singer that taking to Twitter wouldn't exactly helping her case. In a series of since-deleted Tweets, she addressed her ex by name:
"BEN you cant take my son away from me… Just because you have money doesnt mean you have the right…(sic) THE BRONFMANS WANT TO TAKE MY CHILD AWAY FROM ME. WHAT KIND OF S- IS THAT? THEY NEVER SEE HIM."
And on her father's abandonment of her when she was ten:
"Every child needs the MOTHER , I GREW UP WITHOUT A DAD . If grew up without my mother i wouldnt be here."
[San Francisco Gate, Radar Online]
---
Prepare for the biggest life change before menopause, you guys: Demi Lovato got a haircut. I KNOW. And here's Demi on the reason for her ever-changing hair: "That was just like, 'What can I do next? I'm bored." So am I, Demi. So am I. [Us Weekly]
---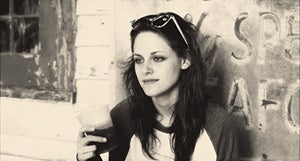 Ahh, the scent of fresh bullshit wafting through the morning air. Kristen Stewart's become good friends with Katy Perry's assistant Tamra Natisin, who incidentally supports gay rights and has attended pride events. Therefore, by National Enquirer logic, they're banging. No, I mean, that's it. That's all of the proof they have, aside from editorializing (K-Stew "raised eyebrows by lavishing attention on Tamra" at a bar in Hollywood earlier this month.) [Gossip Cop]
---
Although for a second there it was rumored that Ed Sheeran was Taylor Swift's lobster, the Gingerbrit has sheepishly informed the press to the contrary.