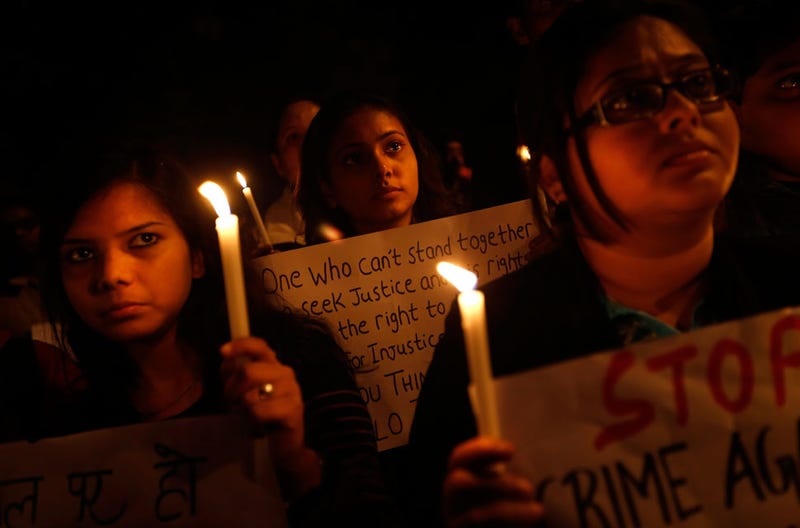 One of the men accused of gang raping and fatally beating a young woman on a New Delhi bus in December 2012 was found dead in his jail cell Monday. Ram Singh—who drove the bus on which a 23-year old physiotherapy student was raped and murdered—was found hanged from a metal grille from a rope fashioned from his own clothes. However, his parents and lawyer suspect foul play.
"There were no circumstances for committing suicide. His mental state was stable, the trial was going well, he was meeting with his family. I can't understand why he would commit suicide," said Singh's lawyer V.K. Anand. "This is a high-profile prisoner, and he was under special protection. He was never left alone. How could this happen?"
This rape case has been a major story in India, causing widespread outrage and protests demanding stricter laws on sexual assault—including publicly shaming rapists—and changing the policies that reinforce victim-blaming culture.