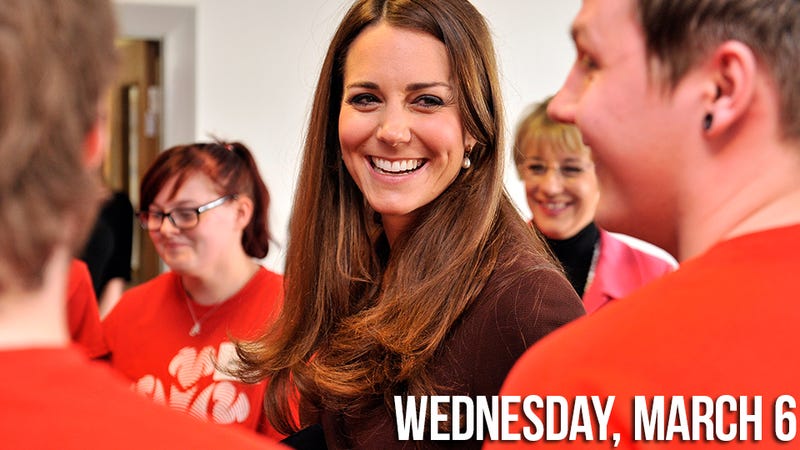 Although Kate Middleton and Prince William have only told their parents the sex of their baby, a slip of the tongue made it clear that Kate might be playing uteran hostess—I picture it as an upscale B&B, complete with L'Occitane bath products and tiny decorative soaps and a Jonathan Adler guestbook—to a tiny future Queen.
She was handed a teddy bear as a gift, and responded:
"Thank you, I'll take that for my d—" and then stopped herself.

Asked if she was about to say "daughter," all Kate would say was, "We're not telling,"
GAME-CHANGER. Especially since the new Succession the Crown bill decreed that their offspring would be heir to the throne regardless of his/her gender, a first in the long, fusty house of Wales. Personally, I think she was saying "dick." Like, her own. I'll take that for my dick. Middleton, out. [Newser]
If you feel like believing the Enquirer, Kate wants her party-hardy siblings Pippa and James Middleton to be the godparents but Queen Elizabeth is not into it.
Will the ostensible royal girl be called Lilibet? Libby? I still like Frogmella. [Hello! Magazine]