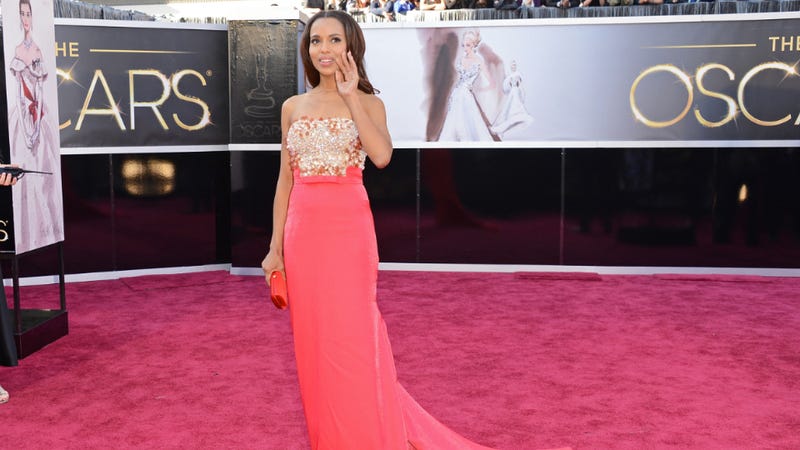 There's a rumor that Kerry Washington may have planned to wear a custom Marchesa gown to the Oscars — but switched to that pink Miu Miu number at the last minute. Who knew Kerry Washington was such a baller? Marchesa is of course co-designed by Georgina Chapman, who is married to Harvey Weinstein, which connection always ensures Marchesa gets lots of red-carpet credits during awards season (Washington herself wore Marchesa to the Producers Guild Awards, for example). Weinstein is said to be furious. "Isn't it career kamikaze to upset Harvey's wife on such an important night?" muses one of Page Six's classic anonymous sources. This kind of thing goes in Marchesa's favor nine times out of ten: the usual story is beautiful actress gets beautiful dress made by top designer, but then is asked to wear Marchesa at the last minute and feels she must comply. If this scuttlebutt is true, then good for Kerry Washington for wearing what she wants, Hollywood industrial complex be damned. [P6]
---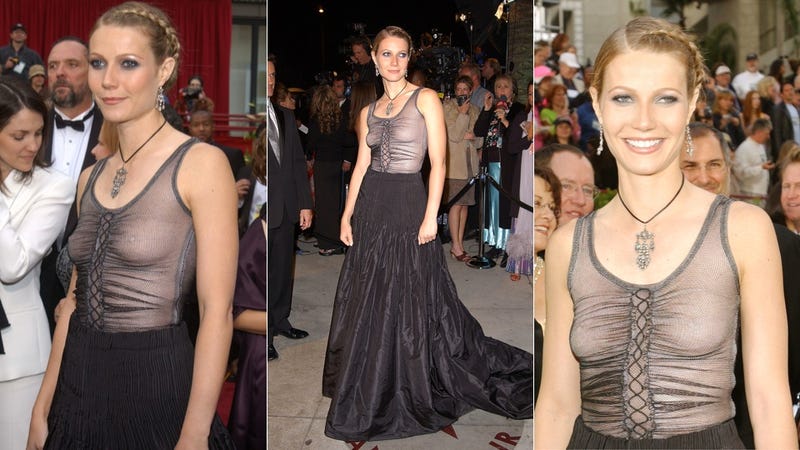 When asked about her "fashion faux pas" in the latest GOOP newsletter,
Gwyneth Paltrow
named:
"[T]he goth Alexander McQueen I wore [to the Oscars in 2002]. There were a few issues; I still love the dress itself but I should have worn a bra and I should have just had simple beachy hair and less makeup. Then, it would have worked as I wanted it to — a little bit of punk at the Oscars."
[GOOP]
---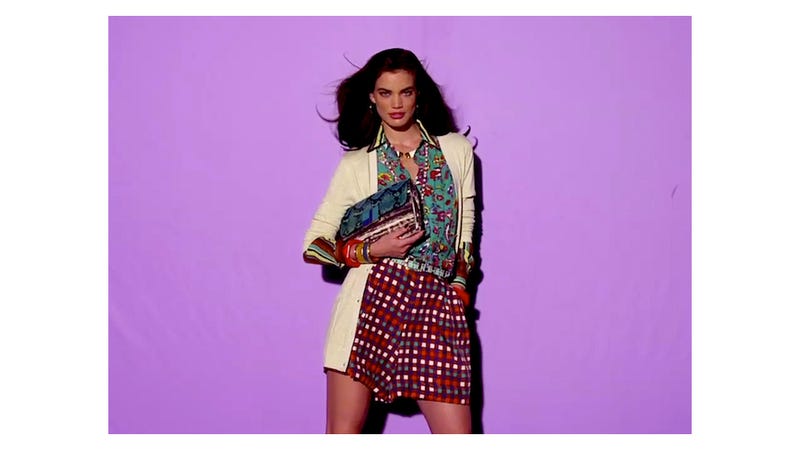 Duro Olowu's collection for J.C. Penney
is now
in stores
. Olowu says he tries to take all of the potential for error out of pattern-mixing. "You sort of have to have a flair for it so that it's harmonious," he says.
"It's all trial and error except that we've done the work."
[
Racked
]
---
Anna Wintour is "very proud" of Alexander Wang's first collection for Balenciaga. [On The Runway]
In case you were wondering, André Leon Talley took that side gig consulting for Numéro Russia for the money. He says:

"I'm going to be 64, I felt I needed more financial security as I go in my twilight age, a little bit more cash for mortgages and as I go into retirement. I took the job because I love Russia and the salary was something fabulous."

Talley also had this to say about the Oscars:

"Last night was one of the dullest, saddest moments of the history of the Oscars and the red carpet was the dullest, saddest moment for many reasons. These women are so controlled by the uberstylist that they are afraid of giving their own opinion on what they should wear and they all feel safe with a strapless dress with a train that is unnecessary. In the heyday of the Oscars, there were electric sparks flying. When Cher went in her fabulous Bob Mackie dress and her mohawk, and Björk with her swan dress. Then we thought it was bad taste, now I think it should have been the best dress because she stood out. Strapless dresses make you want to turn the page."

[WWD]

The Soho Alliance — a neighborhood group for ultrarich people who hate you — is claiming credit for the cancellation of Fashion's Night Out. From an email the group sent:

For the past several years, the event deteriorated in SoHo as crowds of underage kids showed up to grab the booze that the retailers freely doled out, roamed the streets well past midnight, carousing half-drunk, urinating in our doorways, screaming, trashing and creating general disorder.

People going out in public well past midnight. In New York City! Imagine! The Soho Alliance started a campaign of organized complaining to the city, the N.Y.P.D., Vogue, and the Sanitation Department, which was so successful this is the first we heard about it. They call the event's cancellation "gratifying." [Racked]

Kanye West is rumored to be trying his hand at fashion once again and assembling a design team, either for a new label or a relaunch of the label he showed twice in Paris (to decidedly mixed critical response). New design reference: "sexy Margiela." It could work. [Fashionista]
The latest in the Macy's/Martha Stewart/J.C. Penney trial, where Macy's is currently presenting its case: the architect of the Macy's/Martha Stewart homewares deal, a former executive at Stewart's company who now works for Li & Fung, testified that she was surprised when she learned of Stewart's deal to sell her homewares line at J.C. Penney because, in this executive's opinion, Stewart's Macy's contract would prohibit such a venture. [WWD]
Rihanna's collection for the U.K. retailer River Island will be stocked at Opening Ceremony in the U.S., in case you want to buy it. Or point at it and laugh. Or whatever. [Racked]
Swag just isn't what it used to be, according to Jessica Stam.

"Marc Jacobs used to give us fur jackets once every season to just a couple of the girls. So I have a couple of those. Now he gives us like socks — and not even cashmere ones! [Laughs] Karl Lagerfeld used to give us each a Chanel bag every season. I don't think there are really too many great freebies anymore."

Of course, most of that "swag" given to models was actually trade — or payment, in the form of goods in lieu of money, for work performed. [Fashionista]

In the quarter just ended, Gap Inc.'s net income rose year-on-year by 61%, to $351 million. [WWD]
And now, a moment with Diane Von Furstenberg, who has a new gig as an advice columnist for The Cut. (We really look forward to reading this column!) First question: Diane, how should I behave on a first date?

"Do NOT think of it as a date. Enjoy meeting a new person, find out who that person is. Discover. Put them at ease, create intimacy. Intimacy does not mean going to bed with someone. Intimacy is paying attention. Pay attention to the person. Don't think "he is not right for me." He may not be right for you and become a friend. Discover him and let him discover you. Have no expectation except in meeting someone new. The rest will happen or not. But it is always a good idea to surprise! When Barry asked me out to dinner for the first time 37 years ago, I prepared a dinner at my house and surprised him when he came to pick me up! Surprising is always good!"

[The Cut]