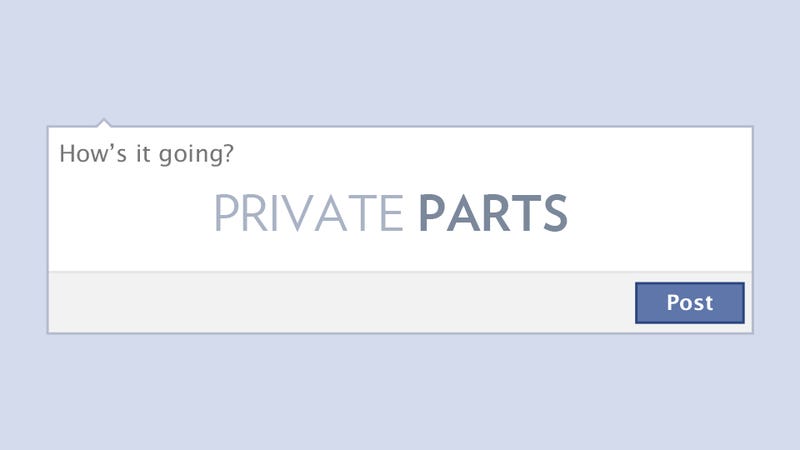 We're all guilty of sometimes overutilizing social media. We use it to complain about friends, family, coworkers, jobs, and the many questionable characters on public transportation. We solicit advice, whine about Anne Hathaway, and share our dreams and desires. Facebook feeds can sometimes read like a damn Taylor Swift song for all the emotional ups and downs.
Since we're always sharing, we're bound to eventually say something slightly controversial, or make an offhand remark that offends someone else. It happens. Why, just the other day, I ranted about the anxiety involved in finding a good squee, and I might've used the words "motherfucking" right before the words "adorable puppy." This did not sit well with some Twitter followers, and so they unfollowed me. That's OK, and it's the social media price I pay by having a public feed. Lucky for me, my Twitter missives have landed me into deeper trouble no more than email exchanges with sexist idiots.
Someone who's not so lucky? A pediatric nurse in Spokane, WA, who posted to Facebook:
Did my first circumcision on Friday..
watch out boys...here I come
Seems like something relatively harmless to post to a Facebook wall that's only supposed to be seen by family and friends. The problem? Her page was set to public. Ruh roh. Anti-circumcision activists in the Facebook group "Cutting Culture" were not pleased. Okay, they're pissed. Comments range from "pervert ...so sick," to "how does she live with herself!?" It's harsh in there.
There's two sides here. One, is that the nurse is sharing a work detail that was probably best suited for her friends. Unfortunately, since her Facebook page was set to public, anyone could grab a screenshot. And screenshots are forever. Since her place of employment was simple enough to ascertain, the comment can easily get back to her bosses. It has all the makings of that shitshow last month when the OB-GYN complained about a patient on Facebook.