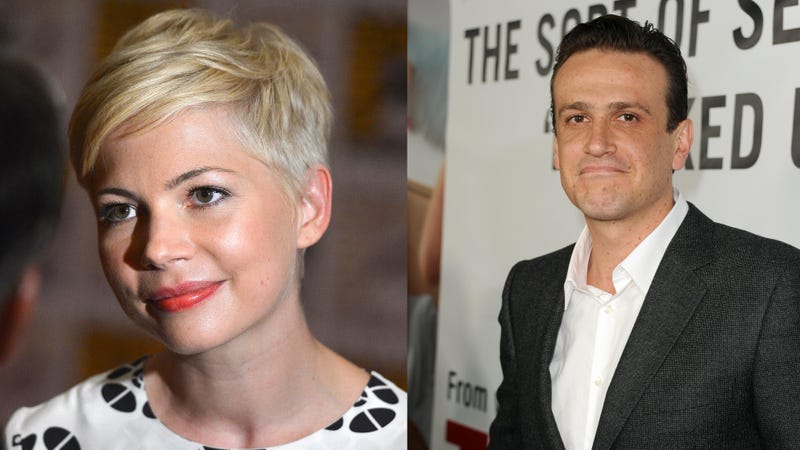 Uuuuuuuuuuugh, whyyyyyyyyyyy? Why can't anything just be FOREVER like in the MOVIES? Why can't movie stars just stay in unhappy relationships in order to bolster my own personal insecurities about the validity of true love!!?!? Come on, guys, it's the least you could do. Anyway, #1 Most Delightful Post-Poehler/Arnett Celebrity Couple Ever Jason Segel and Michelle Williams broke up, so if you need me I'll be in my green army jacket listening to "Lady L" on repeat for the rest of the week.
Though the two seemed happy together as recently as January, when they were photographed on vacation in Cancun with Williams' BFF Busy Philipps, an insider tells Us that their romance couldn't survive the long distance. (Williams lives in New York with daughter Matilda, 7, while Segel is based in Los Angeles, where his CBS sitcom is filmed.)

Us Weekly broke the news of the couple's undercover romance in March 2012. In June, a source told Us that Williams and Segel were "totally in love. Jason is obsessed with Michelle." He had also taken a liking to his girlfriend's daughter (with her late ex, Heath Ledger). "He's been doing all sorts of 'dad stuff' with her, like drawing and playing music," the insider said.
They're even adorable and mature in their break-up. Hope all is well, people I don't know but have strong feelings about nonetheless. God, celebrity itself is so weird. [Us]
---
UUUUUUUHHHHHHHHHH, Marina Abramovic is making a movie about the life of James Franco. SO THAT'S A THING.
The artist didn't let too many details slip about the Franco film — she was, after all, attending the Independent Spirit Awards to support Matthew Akers's documentary about her own life and work — but she explained to Elle she's intrigued by the contemporary Renaissance man's ability to take risks: "He hardly sleeps or has a life. He just keeps going."

"He could just be another Hollywood actor and that's it — like everyone else," she added. "But he's crossing all kinds of borders and not always with great success. For him, process is more important than the result."
The Artist Is Presently Blowing My Mind. [HuffPo]
---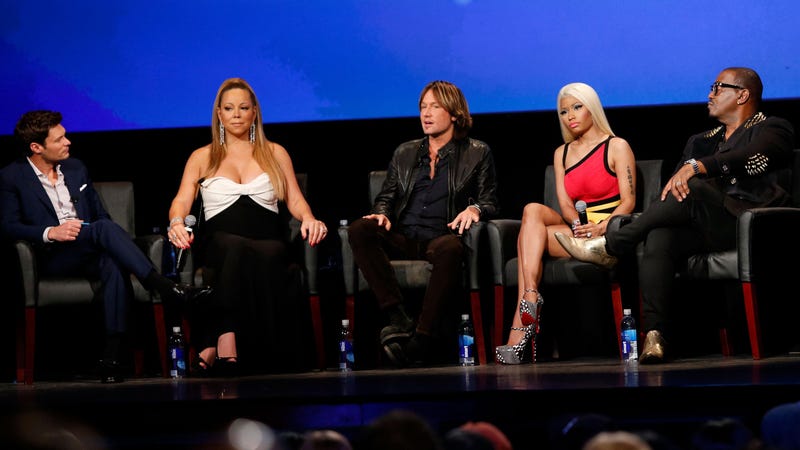 Oh, cool! Another way for me to not interact with American Idol!
Witness "American Idol," which on Wednesday will start to use Twitter to take instant polls of the audience.

Graphics on this Fox singing competition will include questions like "Do you agree with the judges tonight?" and two hashtags (words or phrases preceded by a # symbol, making the comment easy to find) with differing answers. Viewers with Twitter accounts, if they want to participate, will post a comment with one of the two hashtags, and the network and its production partner, FremantleMedia, will update the graphic almost instantly as the results come in. They say it will look like an online tug of war.
I can't wait to literally never do that or think about it ever again. [NYTimes]
---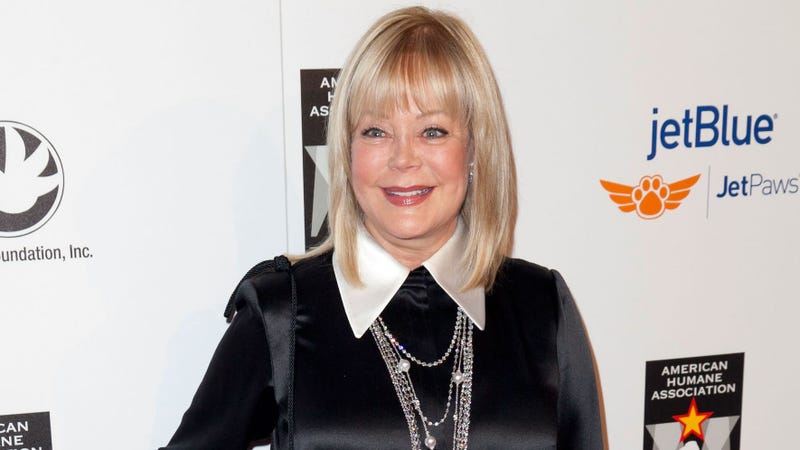 Candy Spelling is getting evicted from her $28k-per-month apartment.
Candy Spelling — one of the richest people in Beverly Hills — is a SQUATTER ... who refuses to leave her fancy L.A. condo ... and now her landlord is trying to evict her, this according to a new lawsuit obtained by TMZ.

Spelling is in a war with the owner of the pad she's been renting while her $47 million L.A. penthouse is under construction ... and now the owner wants a judge to force Candy out of the $28k-per-month unit.

According to the court docs, filed on February 22 in L.A. County Superior Court, the company that owns the unit — located at the famous Carlyle building — claims Candy's lease ended on January 31st ... and she's refused to vacate.

Of course, Candy is calling BS — in legal papers she filed on Feb. 19, Spelling says she extended the lease for 6 months ... and even paid for the month of February.

Besides the eviction, the owner of the unit is demanding $933.33 for every day Candy overstays her welcome.
Twenty eight thousand dollars per month. Twenty eight thousand dollars per month. Twenty eight thousand dollars per month. Twenty eight thousand dollars per month. Twenty eight thousand dollars per month. Twenty eight thousand dollars per month. Twenty eight thousand dollars per month. Twenty eight thousand dollars per month. Twenty eight thousand dollars per month. Twenty eight thousand dollars per month. [TMZ]
---
Seth MacFarlane's Oscars got like the best ratings evar. [NYTimes]
Mr. Tumnus might star in a remake of The Crow. [BloodyDisgusting]
How much information do you require about Christina Applegate's wedding ring? This article has "all" of it. [People]
Jennifer Lawrence says she's "sinking into a bit of a depression"! DOOD, JUST COME OVER ALREADY. [E!]
Kate Middleton's family had to bail out her brother's failing cake business. [E!]
Here's Ashley Greene in an outfit. [E!]
OMG, Nick Lachey is releasing a lullaby album 4 BABIES. [E!]
Britney Spears had a police escort while shopping at Target. Or, at least, she stood near a policewoman for a minute. Same diff. [JustJared]
Apparently Kate Upton wore this Chanel coat wrong? Looks like a coat to me. [E!]
Self portrait.