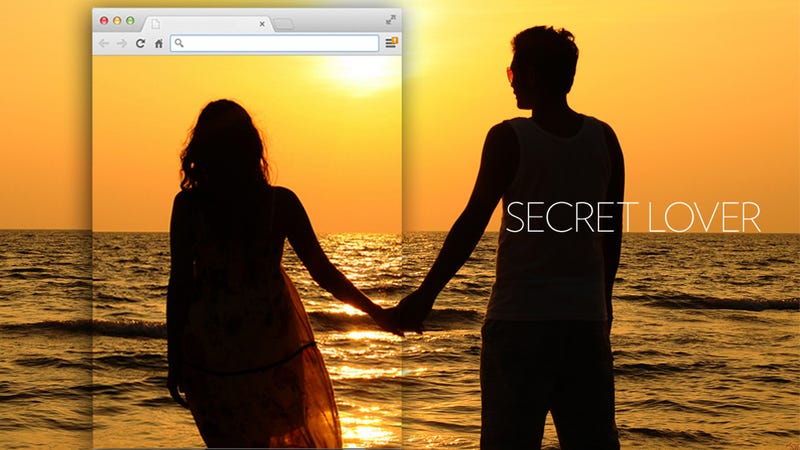 Remember that guy you knew in middle school who told everyone that he had a girlfriend who lived up in Canada? He told you about how he met her while he was vacationing at Niagara Falls with his grandparents and she totally puts out — not like the stuck-up girls at this school — but you all laughed and said she was fake? Ha! The joke's on you because that guy's back and wants you to know that she's totally real and that they've reconnected. Beep beep. That's a text from her now and definitely not a fake cell phone noise that he made with his mouth.
Still have doubts? Well, check out her awesome Facebook page which proves that she's definitely a real foxy babe and definitely not a made-up woman that he paid Fake Internet Girlfriend — a website that creates fake internet girlfriends — $750 to invent. No, you can't meet her. She's very private/wants to spend all of their time together doing, like, super crazy sex stuff.
Back in December, Katie wrote about website GirlfriendHire where you could buy and sell PG online girlfriend services like text messages and Facebook wall posts for the low price of $5. Turns out, that service is for babies and $5 is chump change. The site that all of the classy grownups are using to buy fake girlfriends these days is Fake Internet Girlfriend, a service site that, for the cost of $250 a month, will set up a fake Facebook account of a woman for you to be "In a relationship with." The cost also includes two public phone calls ("to your secretary to leave you a message") or voicemails to you (from what I can tell, you and your fake girlfriend never speak) and up to 10 text messages with predetermined arrival times.