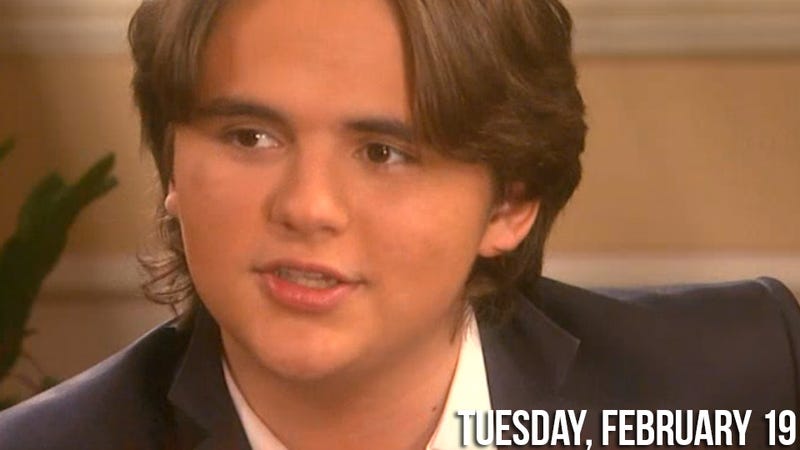 A poised and hella grown-uppish Prince Michael Jackson has landed a job as a special correspondent for Entertainment Tonight, a pretty impressive gig for a 16-year-old although though my impulse is to yell at him to stay the fuck away from show business and go work at the Dairy Queen like a normal teenager because I just want him to be happy. Alas, this is not to be. He told ET, "I'm looking to become well-rounded as a producer, director, screenwriter and actor."
Jackson's first assignment was to interview the cast of Oz: The Great and Powerful, to which he has a "special connection" since his dad Michael Jackson was in The Wiz. ET correspondent Brooke Anderson told him that he seemed wise for his age. He replied "That's what most of my people say. That was all thanks to my dad. He raised me right." ;___; [HuffPo, video at ET]
---
Newly-minted gadabout Leonardo DiCaprio takes a break from bragging about the women he's fucked in order to try to save the elephants. He's helping launch the World Wildlife Fund's new campaign, "Hands Off My Parts." He sent a personal e-mail out about the initiative, which calls for the Prime Minister of Thailand to ban all ivory trade in the country.