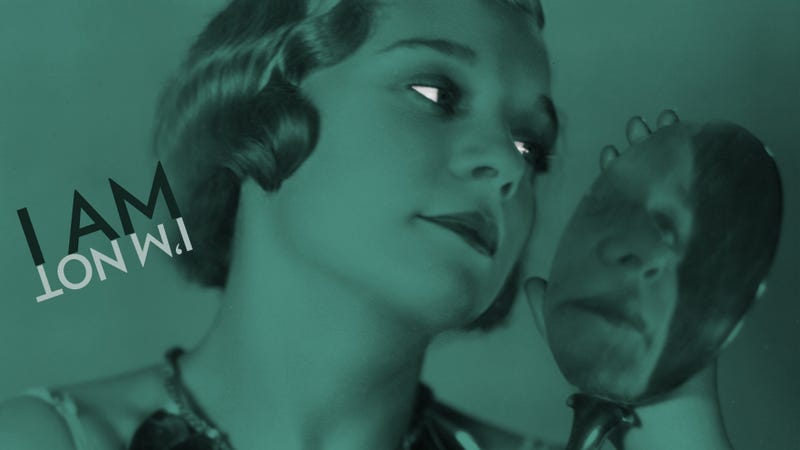 If you are alive and female, you are all too aware of your own prettiness factor. And how could you not be? We spend our lives being told exactly where we rank by one person or another, not to mention offered an ideal example constantly, and sometimes (if you've ever walked through a shopping district) at literally every turn we take. But what are our alternatives? It's all too easy to say that women's obsession with prettiness is, ultimately, a fool's errand, not to mention the small fortune we spend chasing an ideal unreachable for most. Fighting the beauty industrial complex and going rogue, while certainly admirable, is unrealistic (not to mention easier said than done). Women may never stop thinking about their prettiness on the Great Big Scale — duh, does a bear apply mascara in the woods? — but it may be far less emotionally driven (or depressing) than we might assume. In fact, many women approach their own looks with an economist's appraisal more than a spiritual embrace. And in a world where our looks are used irrevocably for or against us either way, why not?
In response to a piece called "Why Can't Women Think They Are Pretty?" — a thoughtful look at how rare it is for women to simply admit they are pretty, when instead they are armed with a laundry list of their flaws at the ready — I was all prepared to write at length about the fact that it would do us well to focus on anything but the pursuit of beauty, so tenuous and undependable it is.
But then I put the question to four of my twenty- and thirty-something friends instead, and discovered that rather than hand-wring about the issue, every one of them had a totally figured-out narrative about their own prettiness and prettiness in general, full of exceptions and asterisks and rules, honed over a lifetime. The idea that they would ever not think about it was ludicrous, nor were they about to go blabbing about it all that often. And more importantly, it wasn't a cause for upset.
The piece sets it up like this:
When is the last time you heard a girl or a woman say, "I'm pretty"? The other day, a woman commented on a beauty-themed blog post I'd written that she thought she was pretty. The comment made sense in the context, but the confession was so unusual that I felt the need to respond: "Good for you!" Several minutes later, she wrote back, explaining that even though she was pretty, there were plenty of things wrong with her. And also, just to clarify, she was just pretty. Not, like, strikingly beautiful or anything. God, no. Of course not.
The author goes on to talk about how difficult it is for women to admit they are good-looking. That we go through our lives feeling unattractive or never attractive enough, like a plague or a pervasive poison. That feeling good about how we look is a sin, so better to keep quiet about it. But that, sadly, it's more than OK to voice our growing list of flaws, and that we often do so without hesitation. And that this happens even with the so-called most attractive among us:
Female celebrities reassure us that, really, they don't think they're as hot as other people think they are. They, too, can reel off their physical flaws for a reporter. "I think I've got really weird features. I have very large features on a very small head," Anne Hathaway informed InStyle magazine, "…It's my face. I'm not very pretty." And she isn't the only stunningly gorgeous star to make a statement like this. They're actually common.
The author admits that she's:
...afraid to say something positive about my appearance, even when I feel it. I'm almost inviting people to comment negatively, and honestly, I'm not confident enough about the way I look to do that. I don't want to hear them tell me I'm wrong, I'm ugly. Why? Because beauty feels important, even when I'd like it not to, even when there are a million other, bigger, more pressing things in my life, beauty feels sensitive, because we know, let's be honest, we know it matters. But I want to speak up. This culture of shame and forced modesty is as much a problem as our culture of body insecurity and beauty obsession.

We are getting caught in a sticky trap of mixed messages: we are supposed to be modest, even as we're supposed to be confident. But it shouldn't have to be immodest or arrogant just to acknowledge when we're good at something. Or when we look good. That should just be realism.
But among the reasons my interview subjects gave as to why they wouldn't discuss their prettiness in general conversations out in the world, realism — not insecurity — was, in fact, the biggest driver for how they thought and talked about themselves. (Let us also never forget what happened to Samantha Brick, the lady who dared to publicly inflate her worth.)