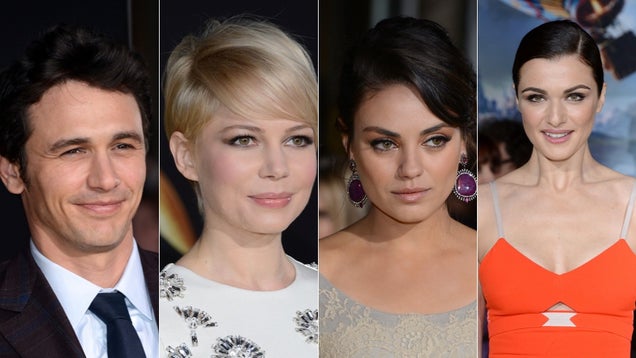 S
Last night's premiere of Oz The Great and Powerful had a yellow brick road instead of a red carpet, but no one wore ruby slippers! That said, the ladies who star in the film — Michelle Williams, Mila Kunis and Rachel Weisz — looked absolutely STUN. ING.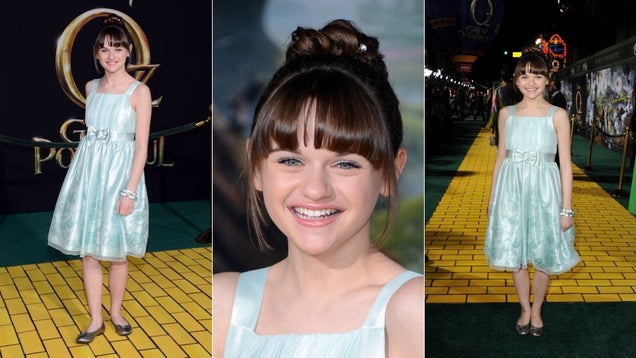 S
Joey King, 13, looks adorable and age-appropriate in dreamy blue.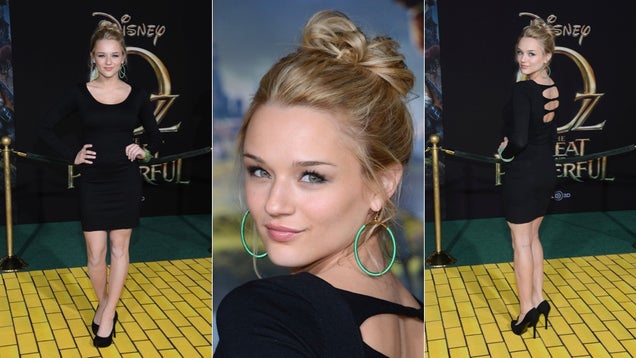 S
Hayley King (Joey's big sister!) wears not-so-basic black.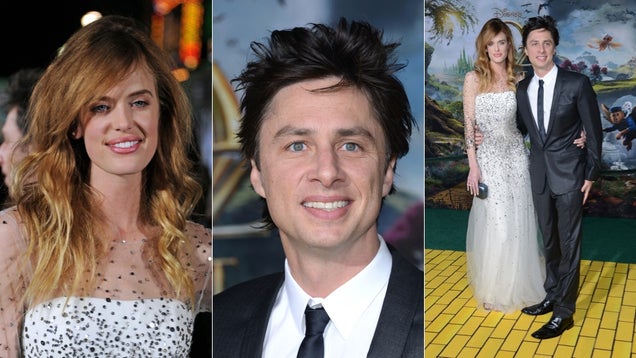 S
No one will ever doubt Taylor Bagley's commitment to Sparkle Motion. Meanwhile, Zach Braff's hair is all, "Auntie Em, it's a twister!"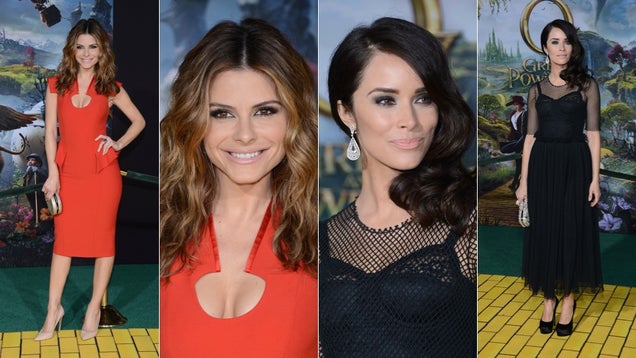 S
Maria Menounos is ready for the part of The Wiz when Oz goes:
I thought it over and green is dead.
'Til I change my mind, the color's red.
I wouldn't be seen green
Ooo, ooo, ooo Ah, ah
I wouldn't be caught dead
And if I'm caught at all
Then catch me in dead red
Meanwhile, Abigail Spencer does a romantic take on witchy.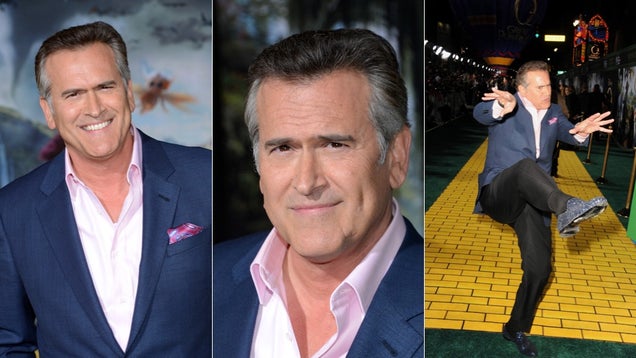 S
OMG HAI Bruce Campbell! I love Army of Darkness!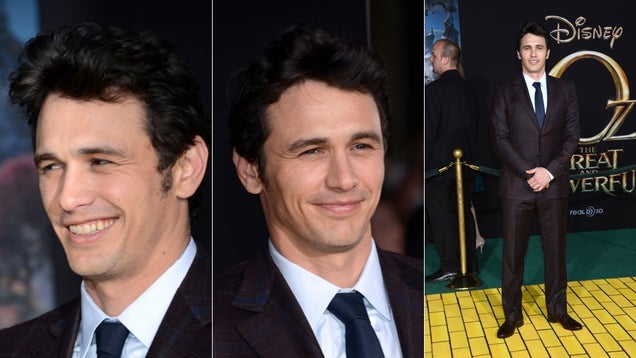 S
James Franco is wearing a subtle plaid, and it looks good.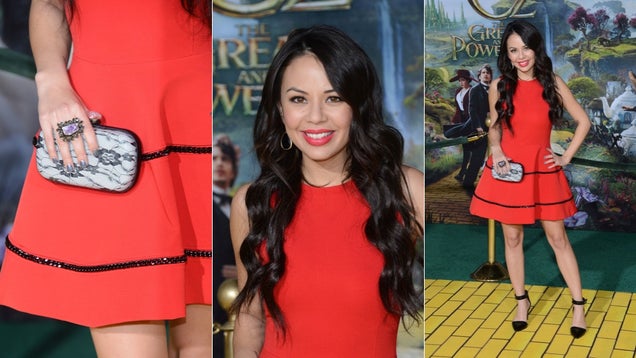 S
Janel Parrish, aka Mona on Pretty Little Liars, is cute in a vivid A-line dress.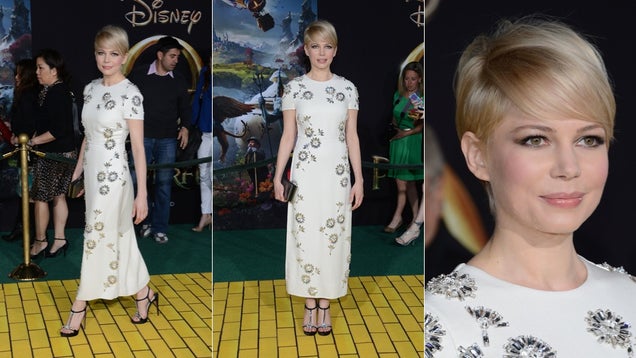 S
Now we're getting to the part where people are looking especially amazing. Michelle Williams dazzles in a long, pale-hued jewel-encrusted dress. And her hair! So pretty.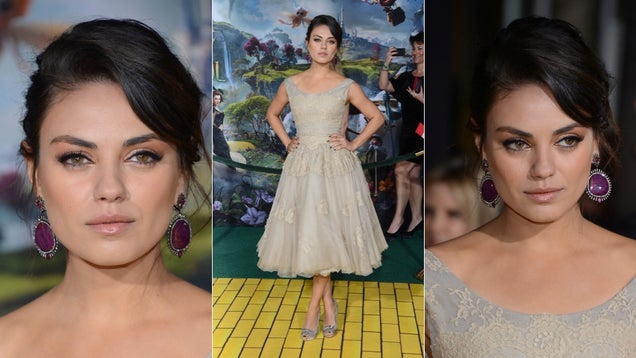 S
Mila Kunis is GORE JUSS in a soft, lacy dress with a full tulle skirt. And the earrings! Beeeyoot.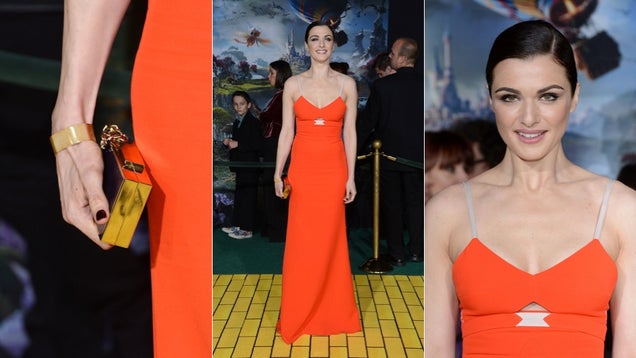 S
But Ms. Rachel Weisz wins for impeccable flawlessness. Minimal accessories and a dress that fits like a glove. Class act.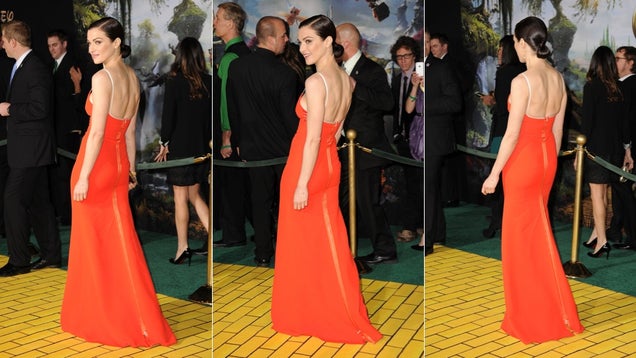 S
The back of her dress has some cool zipper detail happening. Love it.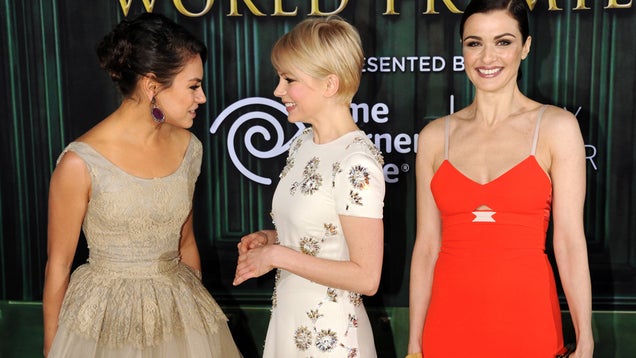 S
Images via Getty.