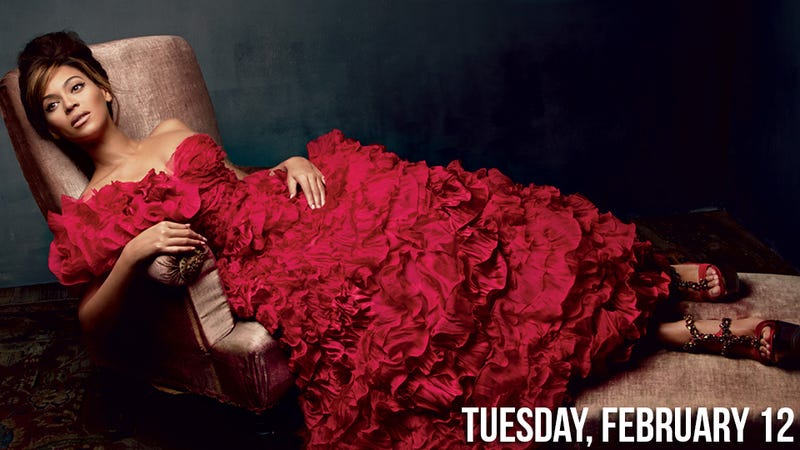 In the March issue of Vogue, Beyoncé wants you to know that she's neither cyborg-armed Type-A perfectionist nor untouchable pop star. She's a wooooman, W-O-M-A-N. She has never been more aware of her womanity. "Right now, after giving birth, I really understand the power of my body. I just feel my body means something completely different. I feel a lot more confident about it. Even being heavier, thinner, whatever. I feel a lot more like a woman. More feminine, more sensual. And no shame."
(As for the rumors that Bey wore a fake belly and used a surrogate in order to preserve her figure, she was quizzical: "That was very odd. Who would even think of that?")
Bey recalls when her friend Gwyneth "Buy This Blazer, Whose Lining Is Eco-Consciously Sewn Only From CONSENTING Silkworms, At The Modest Price Point of $5,000" Paltrow came over to watch her record a song while holding Blue Ivy. "I thought, this is how you do it. You do what you love with who you love included."
Mrs. Carter goes on to call Blue Ivy "my homey, my best friend," which is notable because:
A) The word "homey" appears in Vogue.
B) Is it normal to call your one-year-old child your best friend? What can you do with her besides besides point at cookies and attempt to communicate? But I don't have a kid, so who the fuck knows. Anyway, here is the cover. [NYDN; lede image via Vogue]