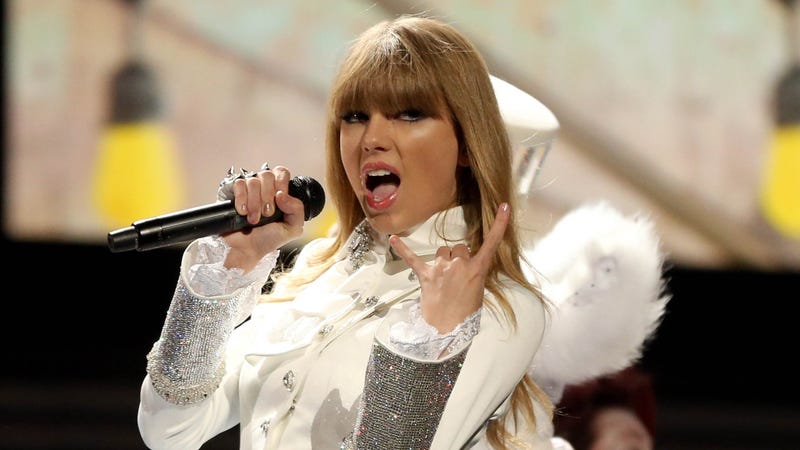 Quick! Somebody ask Taylor Swift more questions about her dumb love life! It is literally the most interesting collection of information that has ever graced planet earth. In this month's Elle cover story, the magazine got down to the bottom of whether or not Taylor Swift "chases" men's bottoms, or whether they just lay themselves down before her like sacrificial hams. The answer is...Taylor Swift talking.
"I'm sure if I looked up the latest Google Alerts rumor it would say I'm chasing somebody who doesn't like me as much as I like him – people love that angle on me," says the singer.

Swift continues, "They're like 'Oh Taylor, coming on too strong again, chasing boys.' I never chase boys. They don't like it!"

The songstress does concede, however, that her relationships do provide excellent musical fodder - but to her, that's nothing new.

"To me it's just writing songs the way I always have. It's me sitting on my bed feeling pain I didn't understand, writing a song, and understanding it better," says Swift.
Beautiful young famous person has many suitors and lots of fun. Tell me more "news." Let the girl do her thing. [GossipCop]
---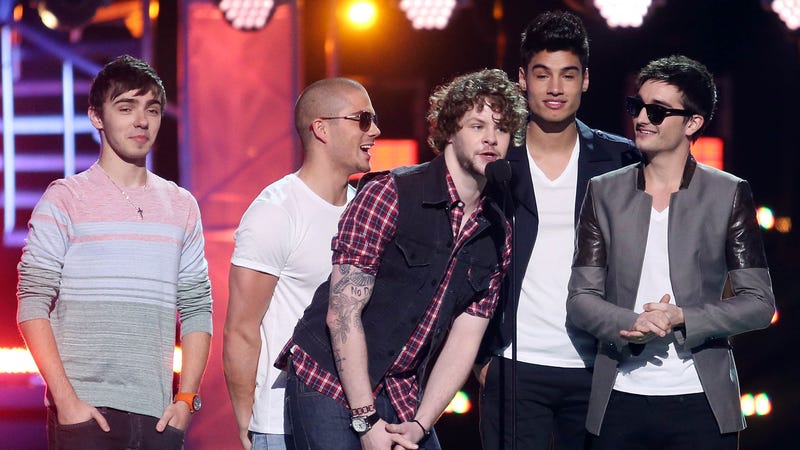 One of those children from The Wanted claims that he snogged Lindsay Lohan.
I asked him earlier today-while the band was at E! promoting their upcoming series premiering in June for the network, The Wanted Life (working title)-if he and Lohan did actually "snog."

"Yes, we did-a little one," George said.

But it sounds like things didn't go far. "She's a friend of all of ours and she is a lovely girl," he said, adding, "We wish her all the best wherever she is."
The rest of the members of The Wanted are jealous because they only person they've ever snogged is Auntie Muriel. Geroff. [E!]
---
Adrienne Maloof and Brandi Glanville plan to yell at each other on television tonight for money.
The Real Housewives of Beverly Hills stars' screaming showdown is finally being aired Monday night and RadarOnline.com has a sneak peek of the catastrophic cat fight, and it's apparent that all of the other women are taking sides.

"Adrienne is a very insecure woman," Yolanda Foster bitches to Brandi. "Who is Adrienne Maloof in this world?"

As the ladies gather for a tea party, the tensions explode and Brandi and Adrienne finally get it all out in the open - and then some - in a very vocal manner.
Bah bah bah bah bah bah bah bah bah bah say it to my face goo goo goo goo goo goo glah glah don't call my wife a bitch bee bee bah bah doo doo mee maw she's a liar I just thought you needed to know goo goo ga ga caw caw fart. [Radar]
---
Someone saw Chris Brown smoking a joint. [E!]
Peaches Geldof baby bump. [DailyMail]
Here's glamorous munchkin Harper Beckham hanging out at Fashion Week. [Radar]
Oh, man, this I can NOT care about. Justin Bieber's friend walked Selena Gomez to her car. [DailyMail]
Alyssa Milano claims that she birthed a Baby Genius who started talking at 4 months. Also, her dog passed away. [Us] [E!]
Here's Li Bingbing wearing the same dress that Katy Perry wore to the Grammys. I fucking love this dress. I had a dress that looked almost exactly it that I bought at the Atomic Rag-O-Rama in like 1996, but I gave it away because I was too scared of looking fat. I still regret it. Later, the Atomic Rag-O-Rama burned down. [E!]
John Cho did babymaking with a woman and a girl came out! [People]
Courtney Stodden says she has "some sexy things" planned for Valentine's Day. [E!]
That Salwa girl from Buckwild got arrested in possession of "a large quantity of Oxycodone." To be fair, maybe she just needed it to dull the pain of attempting to watch her own show. Bla-DOWWWWWW!!!!!!!!!! [E!]
It's Jennifer Aniston's birthday! She is 44. [E!]
Monday After-Work Dance Party! Hypothesis: Physically impossible to become sick of "Hey Ya." Discuss.