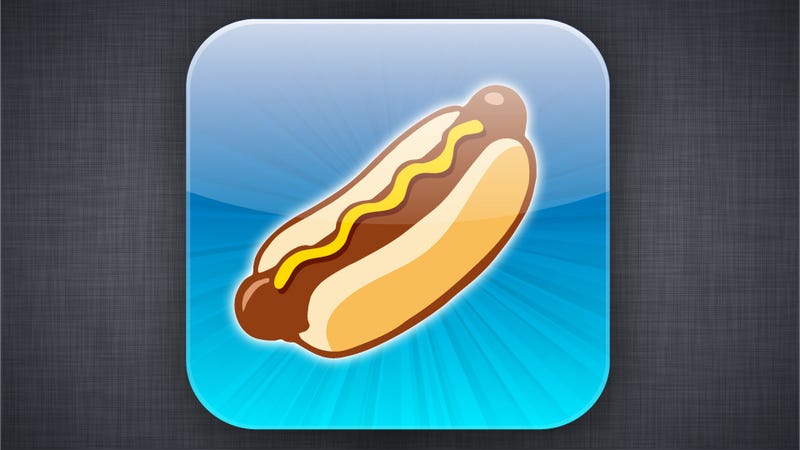 Uuuuuuugh, apps. Remember when the iPhone first came out and everyone was all peeing their jeans over pointless novelty apps? "Look! My phone looks like a glass of beer and then when I tilt it it looks like I'm drinking my phone!" "See, it's like my regular face, only now I have a craaaaaaaazy mouth!" "So, it's a picture of a zipper...and you can unzip it. Can't do that with a regular picture of a zipper, can you!?" Okay. So you're saying you spent $400 on a fake mustache and some got-your-nose uncle tricks. COOL STORY, CRISS ANGEL. You have truly redefined entertainment.
Like, I don't even have time to do the stuff I actually want to do—and you want me to sit around clicking a pretend-stapler or doing recreational data entry? DUDE, I'M BUSY. But that doesn't stop them. They just keep coming, nagging, begging for your $.99 in a gigantic virtual garbage bazaar. Ugh.
Lately when I hear folks talking about buzzy new apps—like Lulu, which allows women to post online reviews of dudes' penises—it seems like tons of them are for your genitals. Tons. (Because, I guess, your genitals weren't entertaining enough for you on their own?) So if this is a thing now—if we're all going to grow fleshy Videodrome smartphones where our gennies used to be—I figured I'd do a little market research. Here's a complete arsenal of smartphone apps to handle all your genital needs, from balls to butts. Enjoy.
I admit I get a small sliver of satisfaction out of the current hand-wringing and teeth-gnashing jamboree going on over at Reddit, now that the dudes have caught wind of Lulu (a.k.a. "Yelp for boys"). Oh, you guys are against public discussion and shaming of people's body parts now? How noble. Doesn't feel so good to be non-consensually objectified and exposed on the internet, does it?