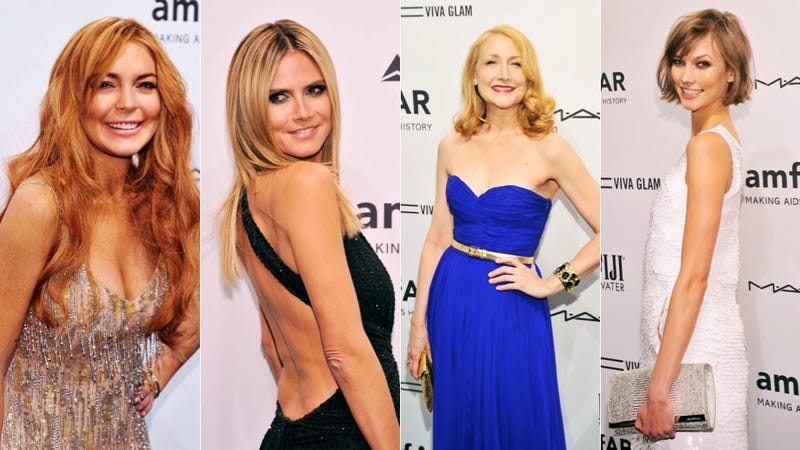 It was around 26° last night when the amfAR New York Gala kicked off Fall 2013 Fashion Week. For some attendees, it was important to be somewhat weather-appropriate. Other folks just went right ahead and wore sheer dresses and showed plenty of skin, hypothermia (and good taste) be damned.
Covered up and elegant: Poppy Delevingne, Tara Subkoff, Giovanna Battaglia.
Sleek in winter black: Julia Restoin-Roitfeld, Lily Donaldson, Carine Roitfeld (with Vladimir Restoin Roitfeld).
More tales to be told in the dark: Donna Karan, Alan Cumming, Frida Gustavsson, Denise Rich.
Funky mixes: Alicia Quarles; the notorious Peter Brant Jr. and "guest", Michael Strahan and Nicole Murphy, Sofia Sanchez.