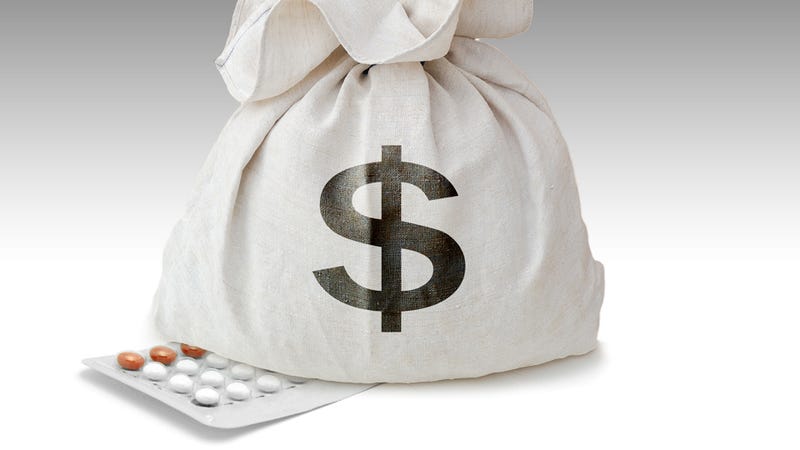 When conservative blowhards argue that women should pay for their own damn contraception, they really mean women should pay for their own sluttish decisions; religious right talking heads never tire of asking why employers should subsidize sinful lifestyles. But here's the real question: why should women bear the cost of their employers' noxious moral beliefs?
Here are the 18 for-profit companies that are challenging Obamacare's contraceptive coverage provision on the basis of their precious religious freedom, yet expect the women who work for them to pay the costs of a creed they don't support.
18 of the 48 lawsuits that have been filed in federal court challenging the contraceptive coverage benefit are led by for-profit companies and entrepreneurs, ranging from Hobby Lobby (Ye Holy Crafts) to Weingartz Supply Company (outdoor power equipment personally blessed by J.C. himself) to a dude who hasn't even hired any employees to oppress yet.
According to the National Women's Law Center, which is tracking the lawsuits, the cases brought by non-profits have been largely dismissed as "not being ripe" because non-profits with religious objections get a one year delay in implementing the benefit; basically, their anti-slut gripes can be worked out later.
But the cases brought by for-profits are moving quickly because most of them are already required to provide their employees with contraceptive coverage benefits, which is awesome for workers but distasteful for bosses who would prefer to limit their employees' access to reproductive health. (Which apparently means they all give excellent maternity/parental benefits? Just checking!)
While a few rational courts have recognized that the Religious Freedom Restoration Act (the federal law the companies are using to challenge the benefit) "is not a means to force one's religious practices upon others" — duh — eleven companies so far have received temporary relief so that they can breathe easy and keep imposing their religious beliefs on their employees as they pursue their claims in court. No rest for the weary (bigots), as they say.
Here's a list of companies you — and your friends/family/enemies (you don't want them to procreate!) — should stay far away from:
1. Tyndale House
An Illinois publishing company focusing on Christian books. The founder's argument is that he shouldn't have to provide his 260 employees with contraceptives he equates with abortion. Apparently, when you're the boss, you get to make up science.