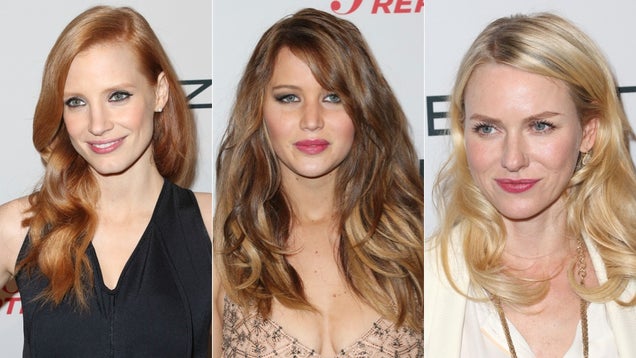 S
Last night in Beverly Hills, some of the Oscar nominees gathered at Spago for The Hollywood Reporter Nominees' Night event. No one really knew what to wear, so there were cocktail dresses next to jeans and Snoop Dogg rocked a knit cap.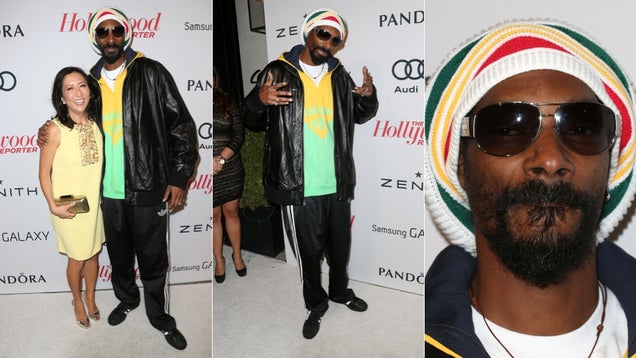 S
Apparently Snoop Dogg was on the turntables. Here he is embracing The Hollywood Reporter's editorial director Janice Min.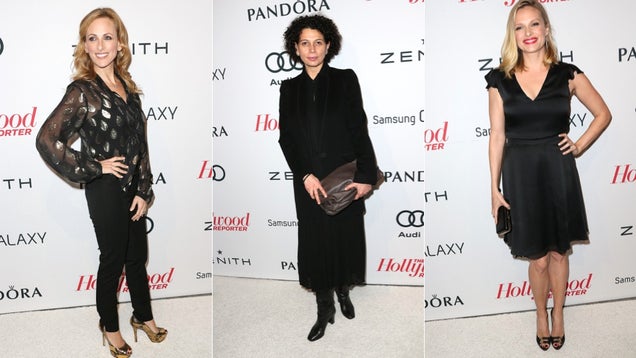 S
Black is usually a safe bet. Marlee Matlin, Donna Langley, and Vinessa Shaw look ready to party.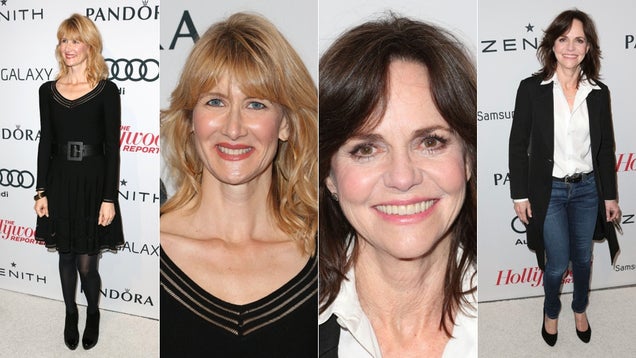 S
Keeping things casual: Laura Dern. Keeping things beyond casual: Sally Field. But I've seen Norma Rae, she can wear whatever the fuck she wants, she's amazeggs.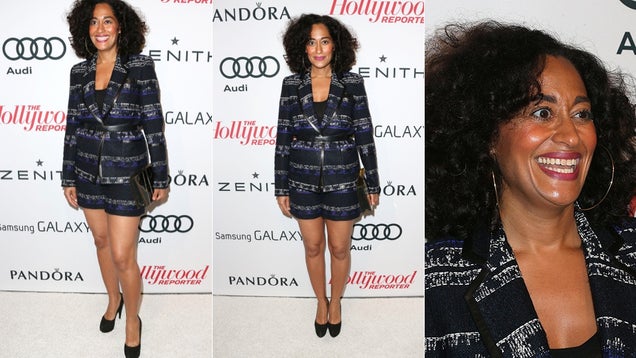 S
Evening shorts are still A Thing: Tracee Ellis Ross.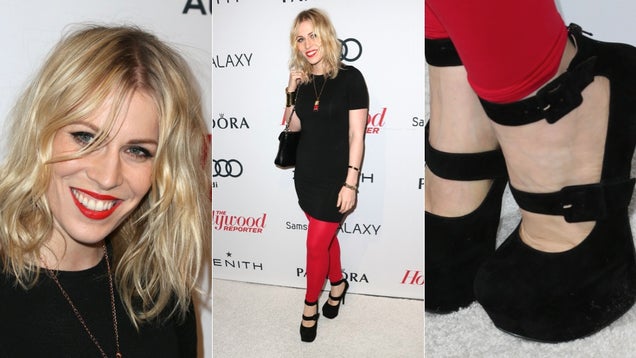 S
Bold lips and shoes for Natasha Bedingfield.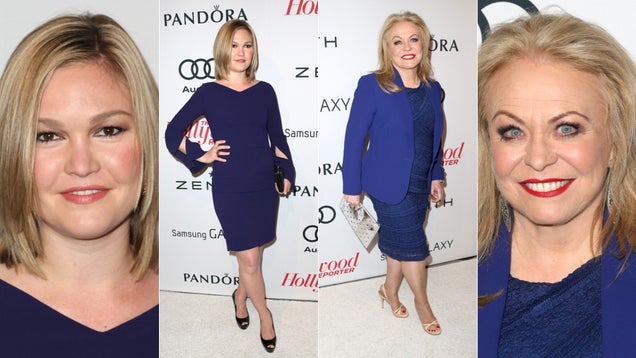 S
Classy blues: Julia Stiles, Jackie Weaver.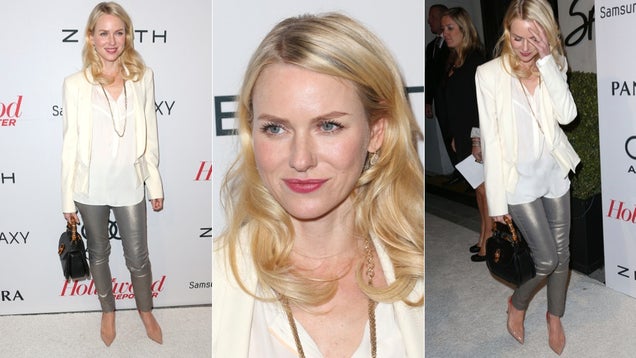 S
Somehow Naomi Watts makes metallic skinny jeans look elegant.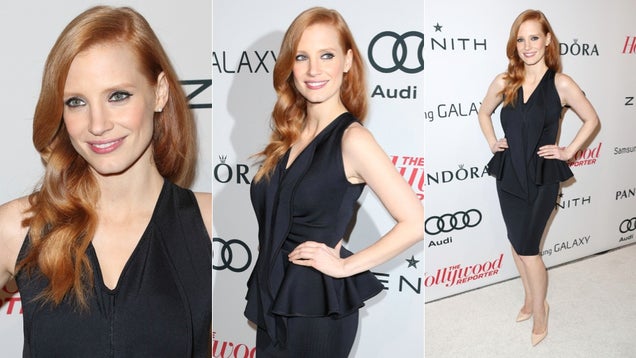 S
Jessica Chastain has been wearing some weird necklines lately. This is one of them.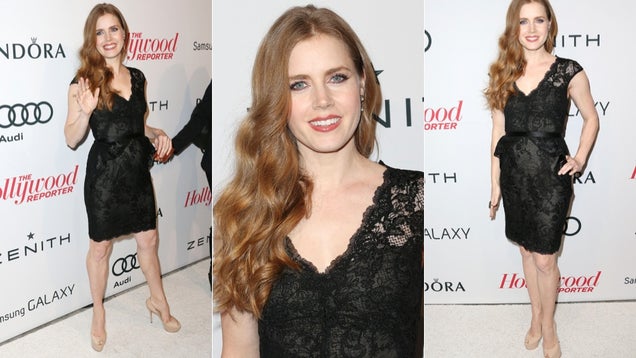 S
Love the little lace number on Amy Adams.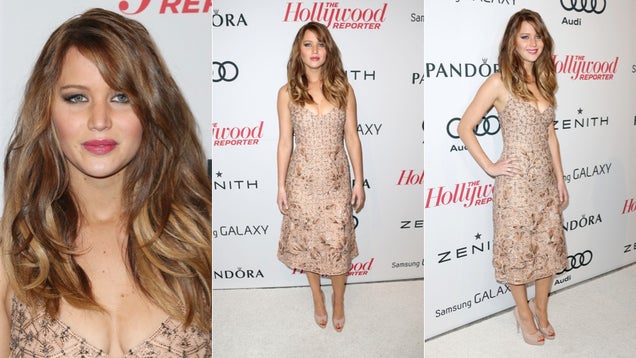 S
Torn. Jennifer Lawrence looks amazing, but does this color really flatter her skin tone? Or is she slightly washed out? And the length of the dress — too long? Nitpicky. The hair is spectacular.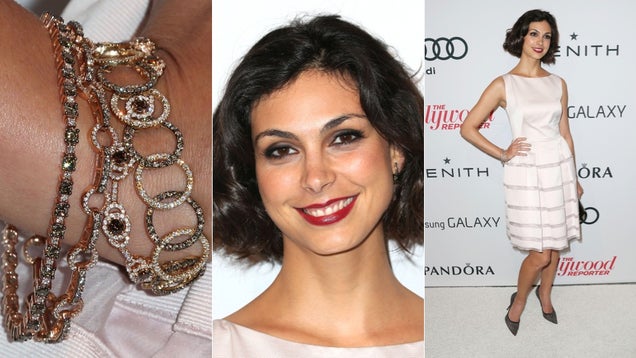 S
OH HAI girlcrush Morena Baccarin. Pretty dress, lips, jewels. Win.
Images via Getty.