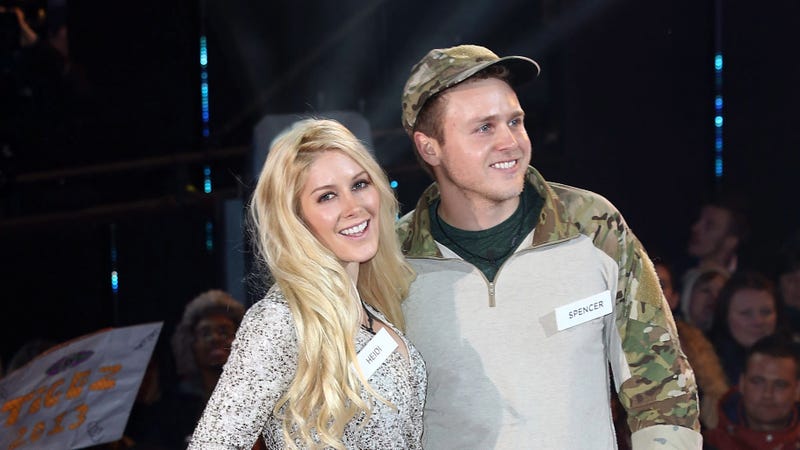 Just when I think I can't hate-love Original Kings of Comedy Spencer Pratt and Heidi Montag any more, they go and do something un-fuck-withable such as believing in crystals or giving all their stuff away because of the Mayan Calendar. ARE YOU GUYS LOVABLE BUFFOONS OR GODDAMN COMEDY MEGAMINDS!? Not only can I not tell, I can't even tell which one I want to be true. Siiiiigh.
He tells Britain's OK! magazine, "We made and spent at least 10 million dollars. The thing is, we heard that the planet was going to end in 2012. We thought, we have got to spend this money before the asteroid hits.

"Here's some advice, definitely do not spend your money thinking asteroids are coming. But the world didn't end."

Opening up about his extravagant lifestyle, Pratt adds, "I would give my friends $15,000 for their birthday. Just cash. I would buy people cars. Every valet I met got a couple of hundred pounds tip. I would pay people $200 just to open doors for us."
"Here's some advice. Definitely do not spend your money thinking asteroids are coming." EMPHASIS MINE. AS IN, THE EMPHASIZED WORDS ARE LITERALLY MY BOYFRIEND. [SFGate]
---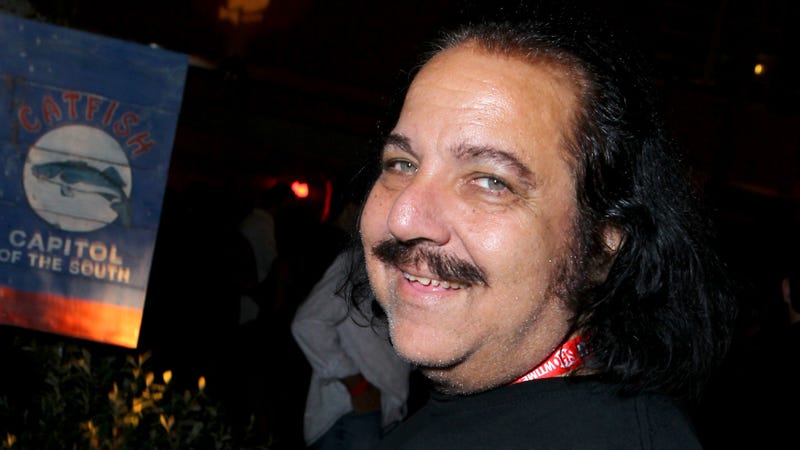 Famous penis person Ron Jeremy is recovering in "complete privacy" from emergency heart surgery.
The adult-film icon underwent emergency surgery today after doctors discovered an aneurysm near his heart and, according to his medical team, all went "smoothly."

He is "now resting with complete privacy and no visitors," his doctors said in a statement released to E! News via Jeremy's manager, Mike Esterman. "Everyone on Ron's team has expressed well wishes and a speedy recovery!"
I just always feel like Ron Jeremy must be so tired. Get well soon, Ron. [E!]
---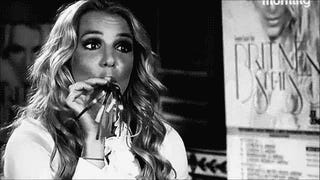 Britney says she's recording a new song "for my boys."
"I'm at the studio recording a new song for my boys. They are going to freak out when they hear it. So excited!" Britney wrote. "It's a surprise so keep it shhhhh and don't be grouchy. I'll fill you all in soon ;)"
Something about that announcement is super depressing to me. Can you guys internet-diagnose my sadness? [JustJared]
---
Here's Mariah showing her "tummy" in a "crop top, long skirt." New legislation: Adults who use the word "tummy" have to wear diapers for one year. [Us]
Patty, the last of the Andrews Sisters, has passed away. In her honor, I will now perform a crude tap-dancing routine to "Boogie Woogie Bugle Boy," modeled after the one we did on my 1993 girlchoir tour to Vancouver. RIP, Patty. [CBS]
Dax Shepard says he's grateful the election distracted everyone from Kristen Bell's pregnancy. [People]
Here are some pictures of Lucy Hale (shot by Terry Richardson) for a Bongo clothing advertisement. That reminds me that when I was in middle school I had a Bongo sweatshirt that said "BONGO" on the front and then some shithead kid made fun of me and said it meant "boobs" and I never wore it again. Childhood is so confusing. [Us]
Lol @ people trynna act like this eyebrow cat is better than Maru. MARU 4 PRESIDENT. (Eyebrow cat, u can b vice prez.) [E!]
Huh? Alicia Keys has been named "BlackBerry's New Global Creative Director." [E!]
Kate Middleton went shopping for workout clothes. [E!]
Do you like Lucy Liu's dress? E! wants to know, for some reason. I think E! has a crush on you and is looking for excuses to talk. WHY DID YOU FRIENDZONE E! LIKE THAT, YOU WHORE!? [E!]
"Taylor Swift can't stop crying." [ContactMusic]
Wednesday afternoon dance party! Let's grind!