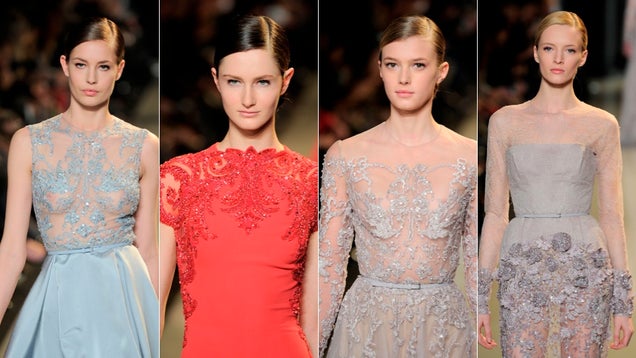 S
The Elie Saab haute couture show presented yesterday in Paris was classically feminine, ridiculously romantic and breathtakingly beautiful. Your inner Grace Kelly will find the soft colors, delicate details and sweet silhouettes downright dreamy.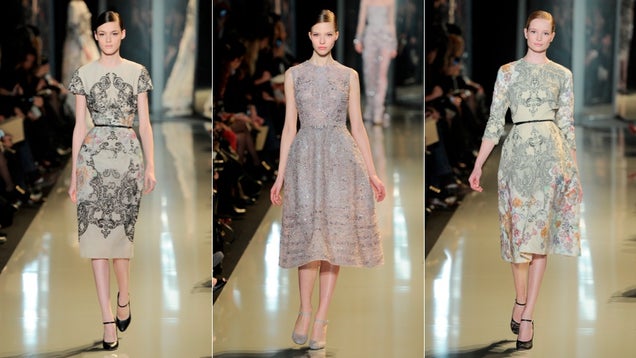 S
Daytime dresses — so soft and pretty.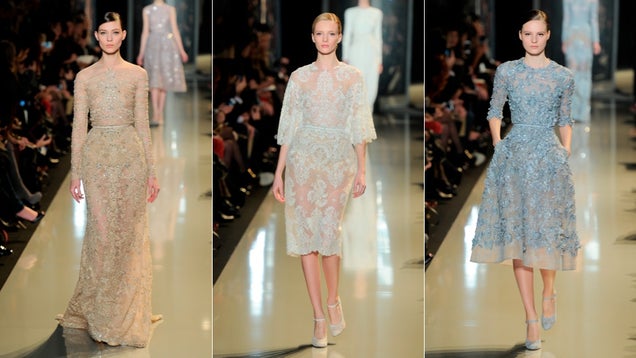 S
Sheer done in the most elegant, non-vulgar way.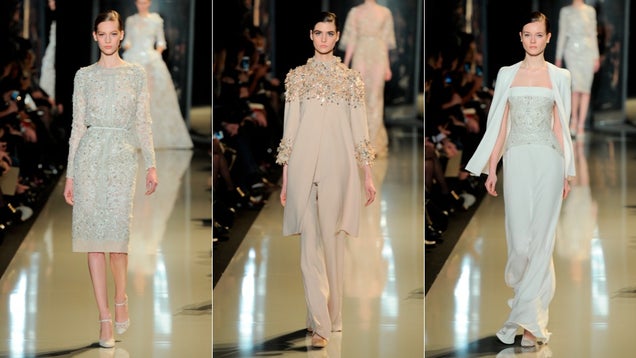 S
The hues may be muted, but they're not boring.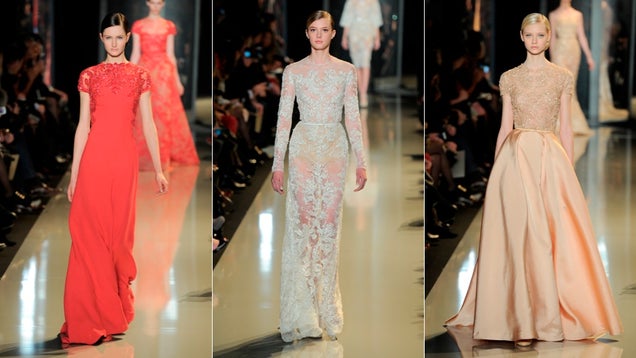 S
That scarlet number on the left will definitely be on the red carpet shortly.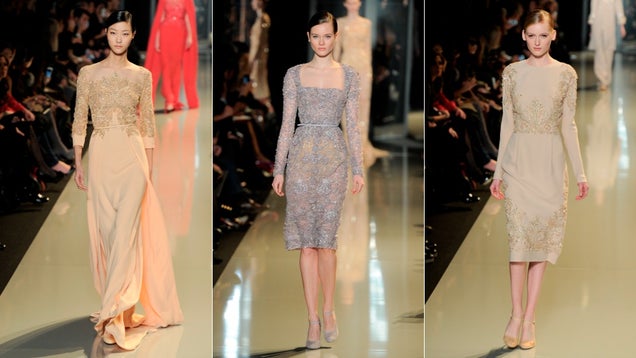 S
Everything is sublime, but the dove grey in the center — GASP.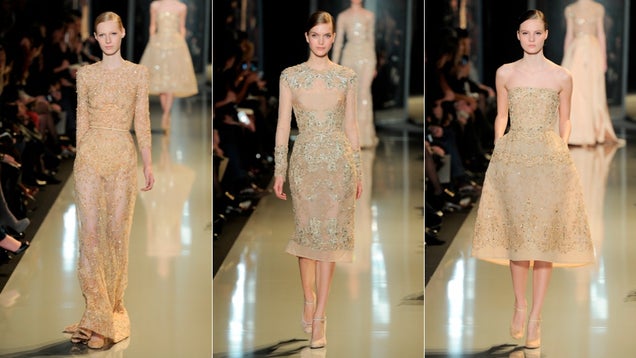 S
Raise your hand if you'd get married in one of these.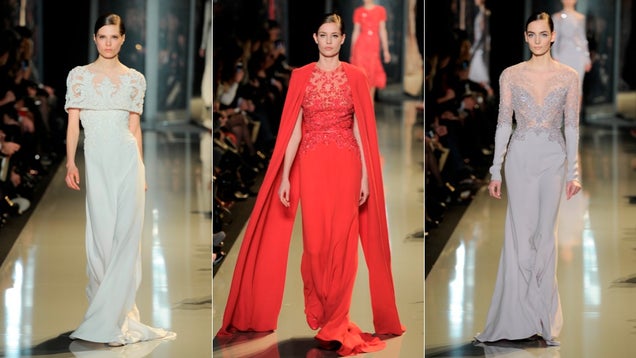 S
Slinky, swishy, heads will turn.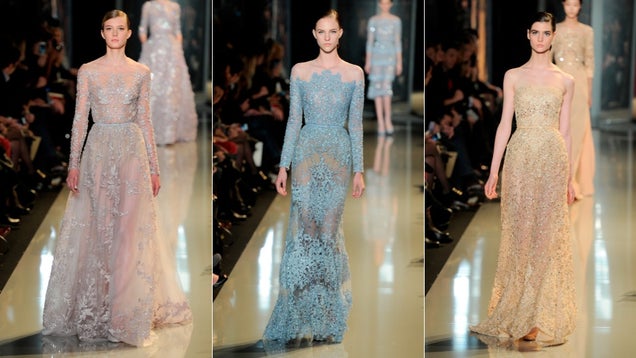 S
More heavenly gowns. The man knows what he's doing.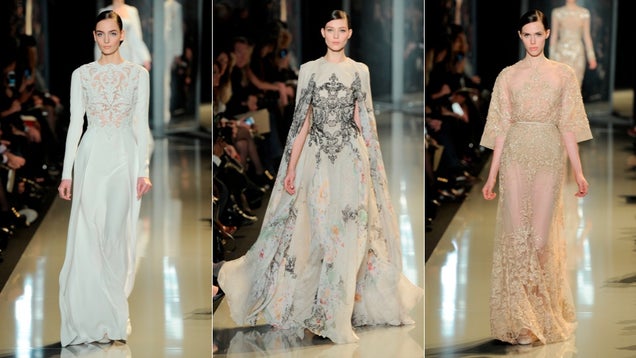 S
Picturing Jessica Chastain in the seafoam on the left.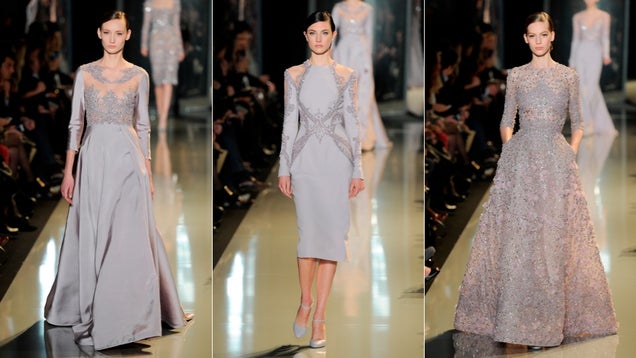 S
Anne Hathaway must see something she likes.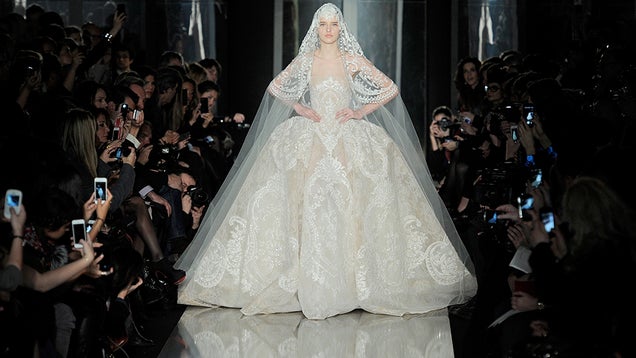 S
Sorry, Kate Middleton, but this is how you do fairy-tale wedding. Just add bluebirds.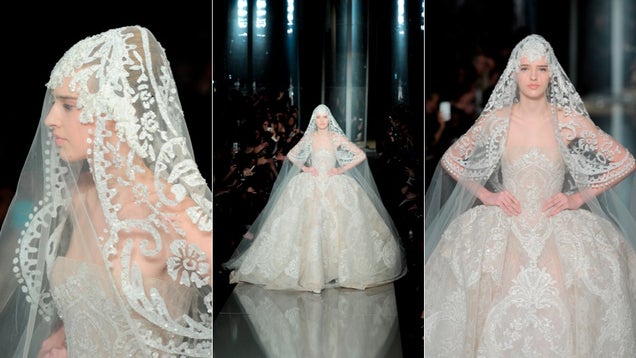 S
Images via Getty.