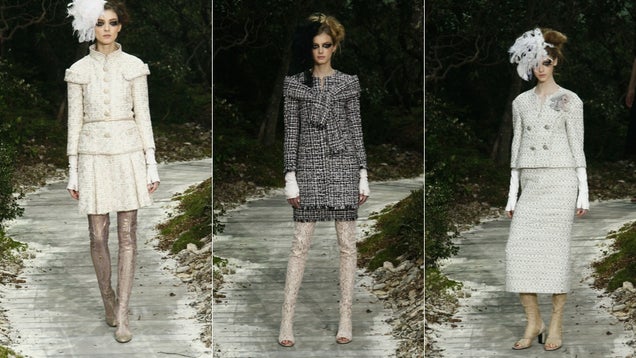 S
Today in Paris, Karl Lagerfeld presented the Chanel Haute Couture collection for Spring 2013. He told the Independent:
"Chanel is a real couture house and when Pierre Berge said that couture is dead, I'm sorry to tell him it survives very well. There's a new clientele. In the past, a woman might have bought four or five dresses. Now those women buy 30. It's a new wealth."
Here's what the "new wealth" will be buying from Chanel: Tweed suits and feathers.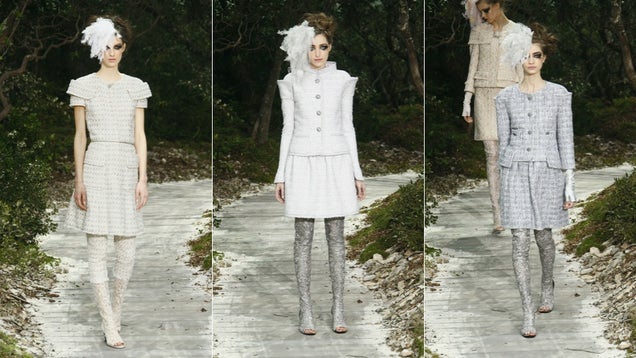 S
The tweedy skirts and jackets were a new boxy twist on the classic Chanel suit.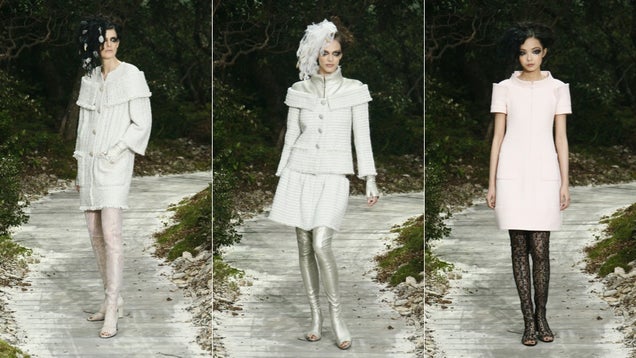 S
Some of the garments had almost origami-like structure.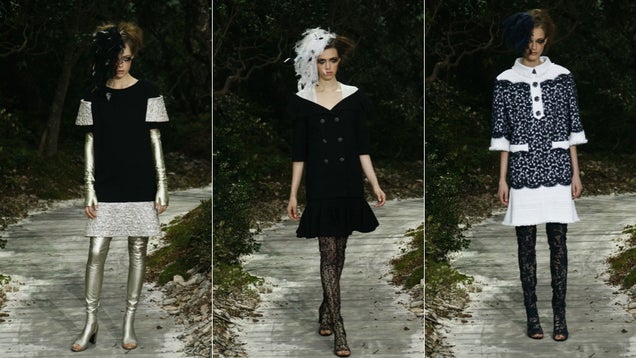 S
Open-toe lace boots and open-toe spandex liquid leggings? Interesting.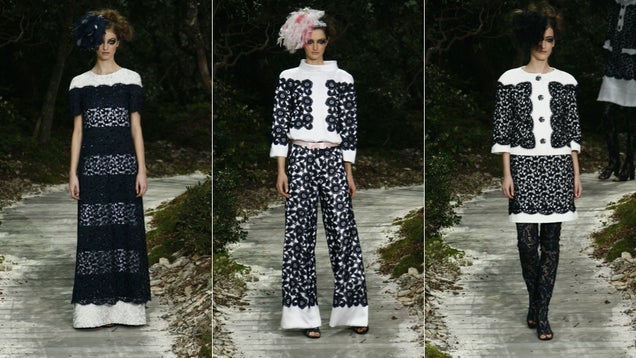 S
The camellia is Chanel's signature flower; in this collection it was seen in white and in black.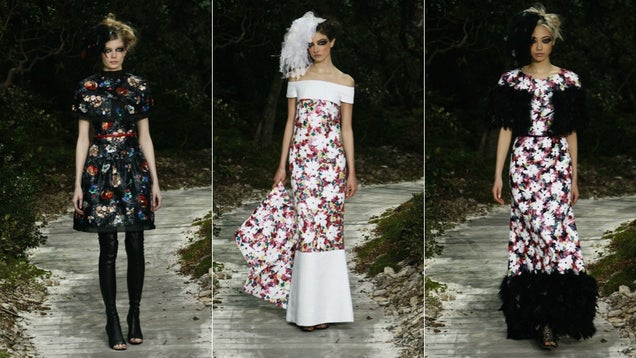 S
Florals for spring are a given, but these are not the soft pastels you might expect.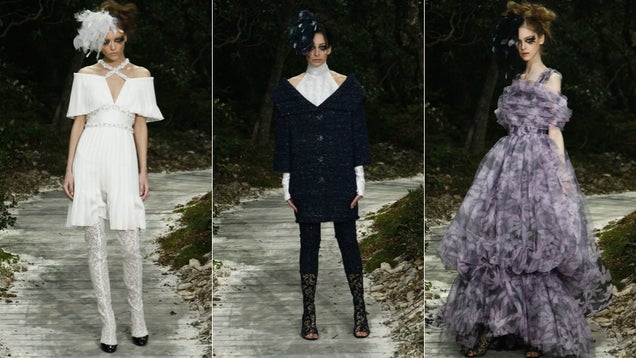 S
Innovative necklines and bare shoulders.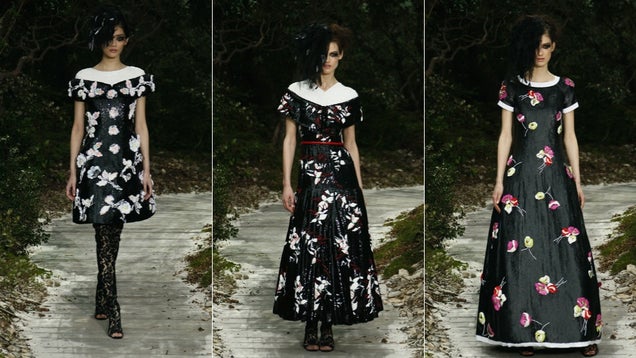 S
Black floral: A wee wallpaper-y.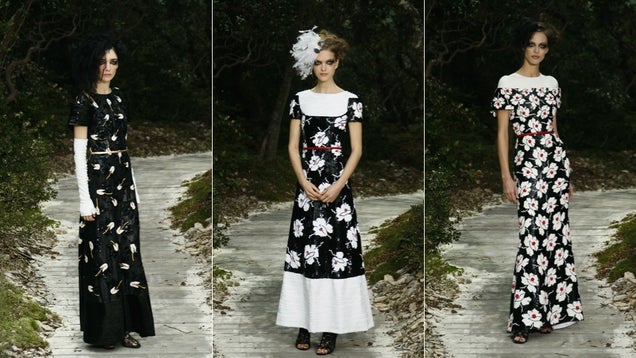 S
Although black and white looks crisp.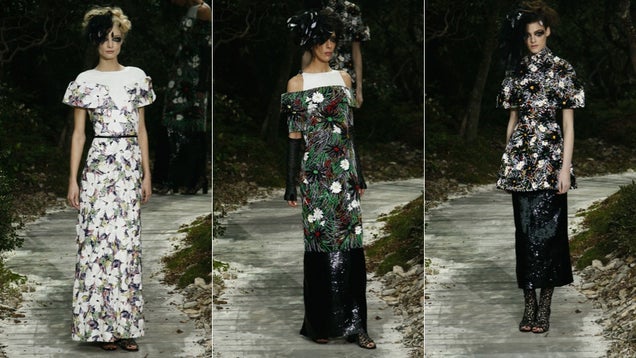 S
Short sleeves and long hemlines.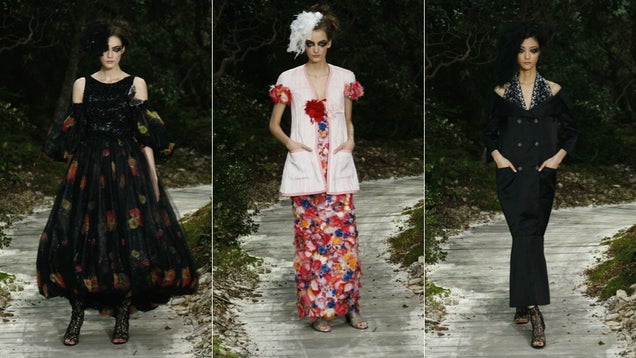 S
Only the darkly romantic need apply.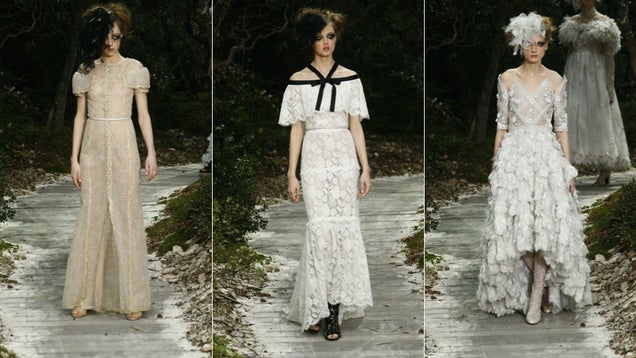 S
Playing with sheer, lace, ruffles, layers.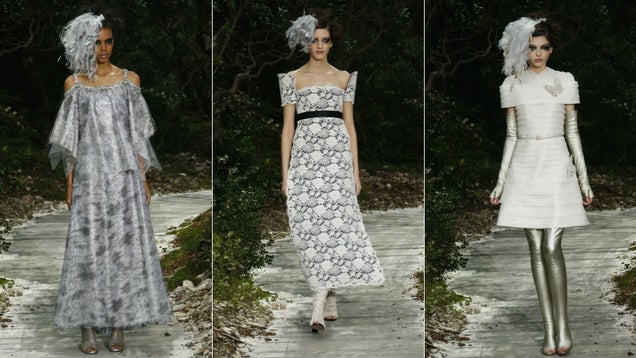 S
Metallics, more lace, an epic butterfly brooch.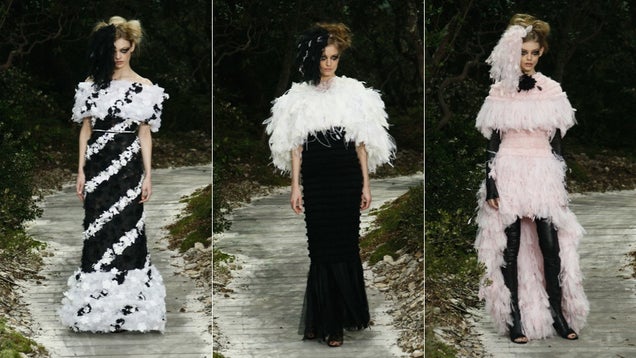 S
For the ghost of Mae West.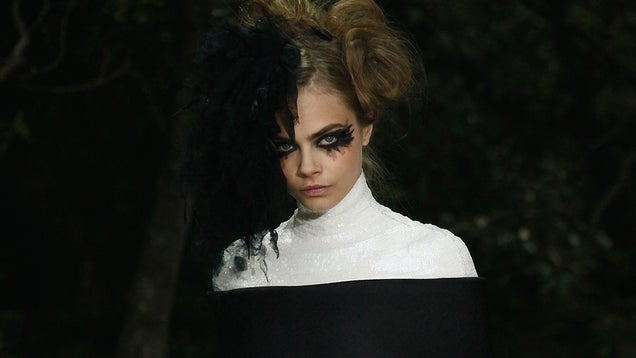 S
To go with the feathers: A wild, winged eye.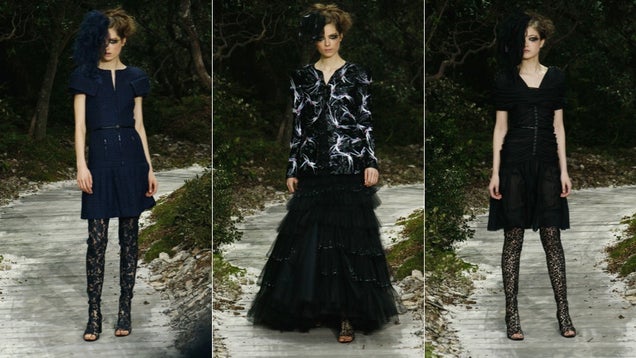 S
Luxe takes on shades of midnight.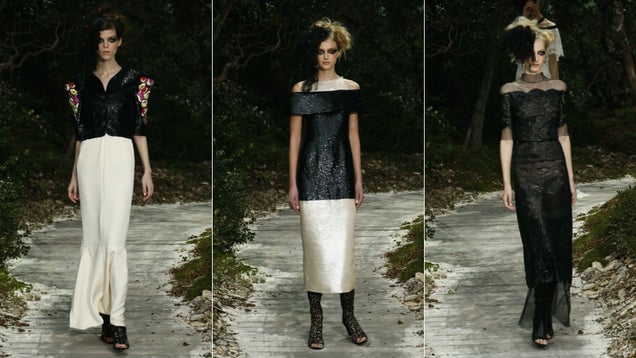 S
Apparently Lagerfeld used something called "microsequins."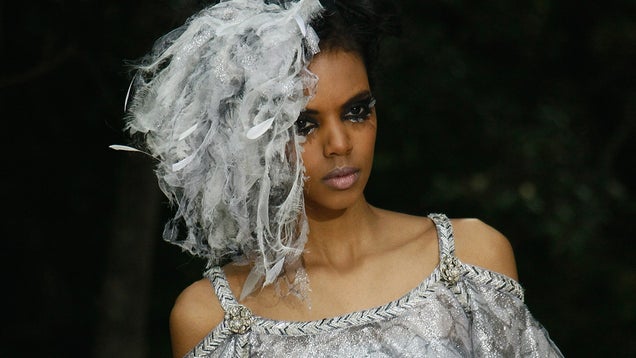 S
Black Swan's lesser-known sister, Gray Swan.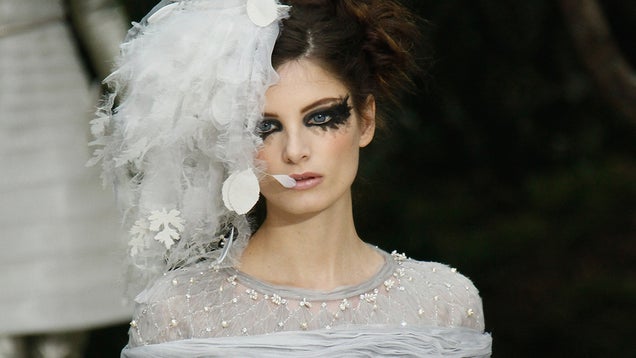 S
Something about this telegraphs melancholy and disintegration. Maybe it's the leaf.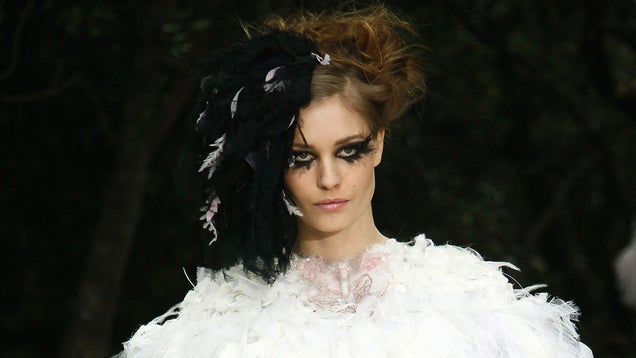 S
Birds of a feather will peck each other's eyes out.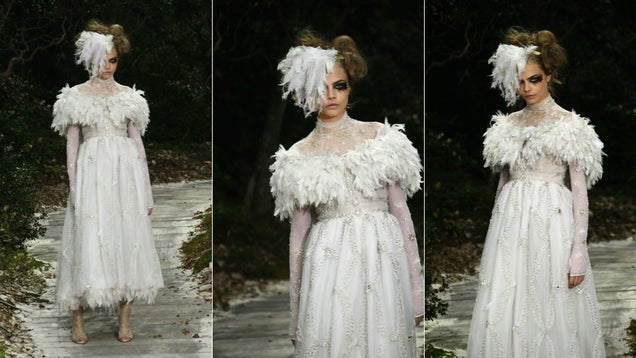 S
Think Helena Bonham Carter is putting this on hold?
Images via Getty.