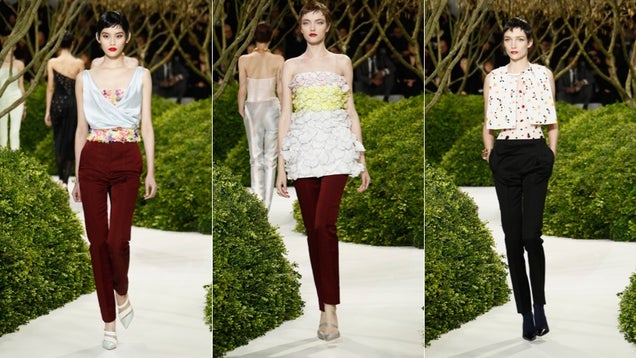 S
It's Haute Couture week in Paris, and yesterday's Dior Haute Couture presentation for Spring/Summer 2013 — designed by Raf Simons — was chock full of the kind of exquisite hand-stitched floral gowns you might expect. But there were also some surprises: Jolts of neon, rhinestone-studded lips, asymmetrical hemlines. There were a few trousers — as seen above — but the dreamiest garments were floaty, embroidered dresses fit for a princess.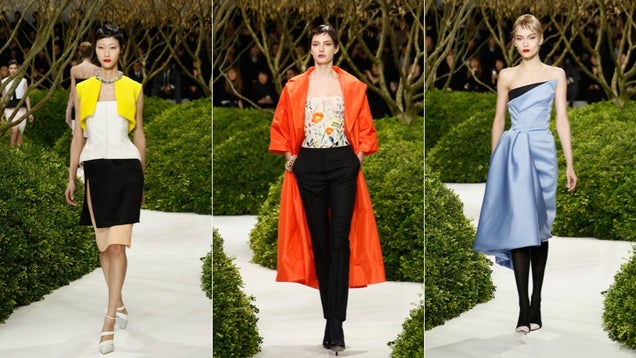 S
Modern touches: Neon jackets, pastels backed by black.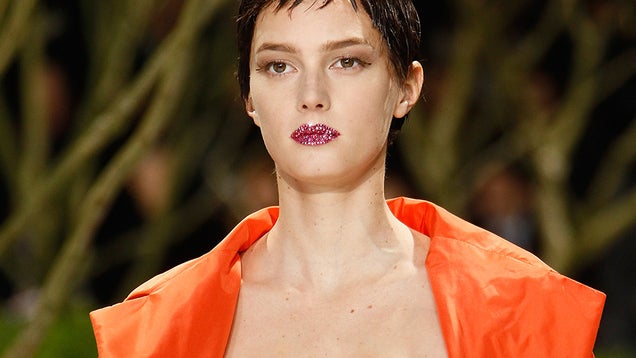 S
Rhinestone lips!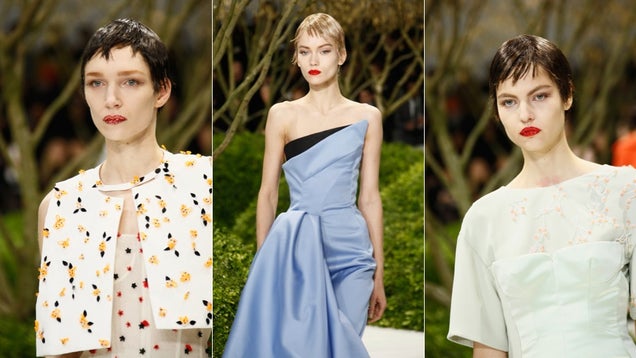 S
More sparkly lips and super-short wigs. Not quite Twiggy… more Mia Farrow or Jean Seberg?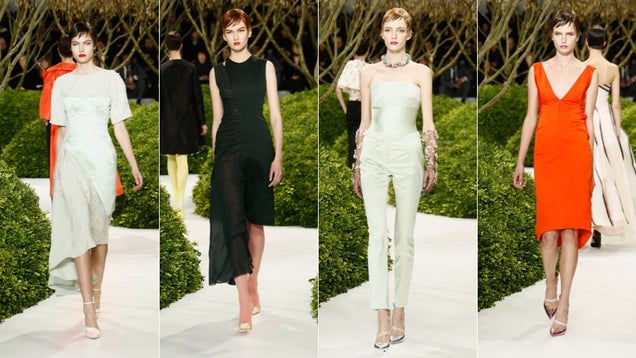 S
Sheer panels and asymmetrical hemlines.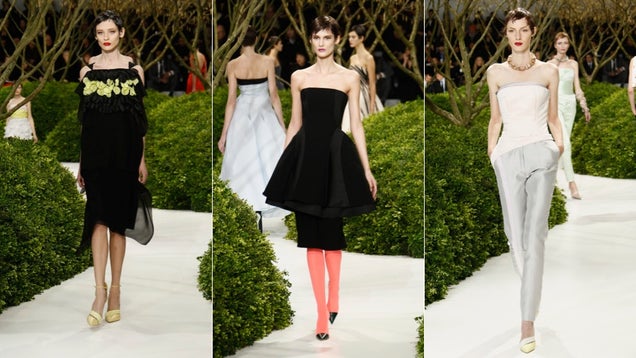 S
Plenty of bare shoulders.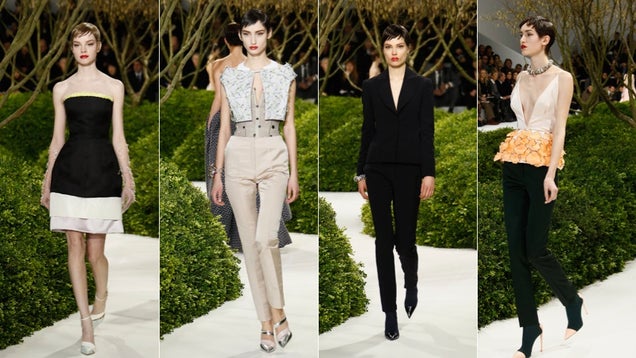 S
Some of the looks were ever-so-slightly edgy.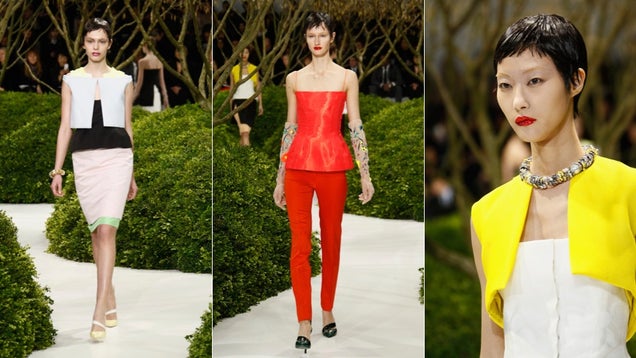 S
That red number is fierce.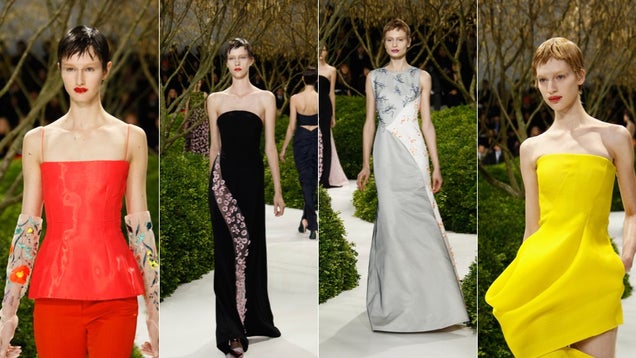 S
Different iterations of hard and soft.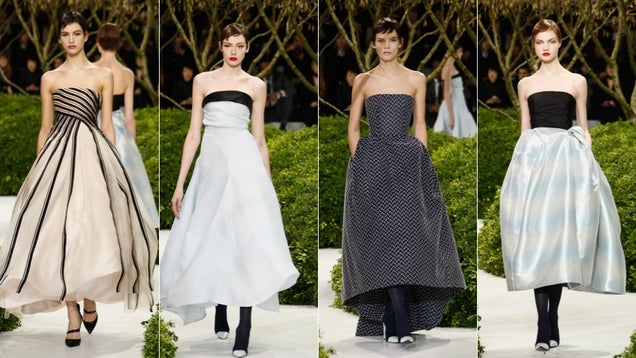 S
In addition to the edge, there was a lot of classic Dior. The full-skirted gowns seem to float on air.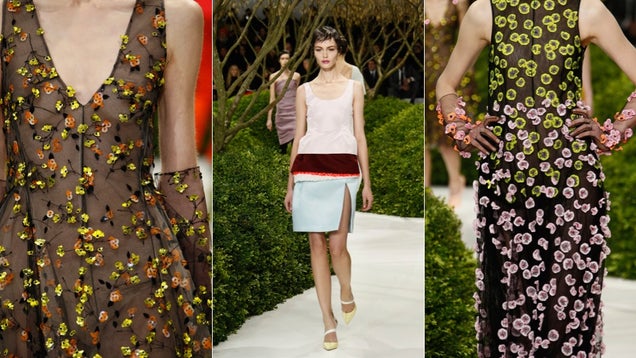 S
Imagine how much time and care it takes to appliqué tiny flowers on sheer tulle. Also — lilypads? Gorgeous.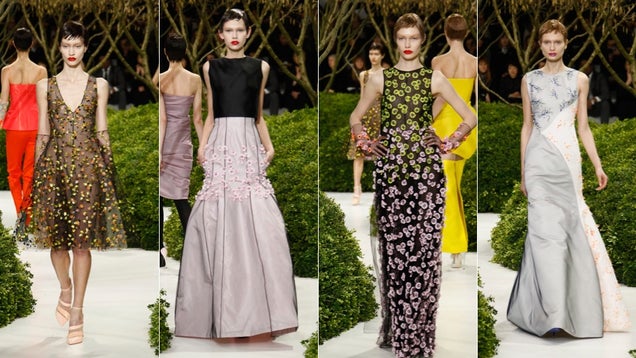 S
More incredibly tiny floral details.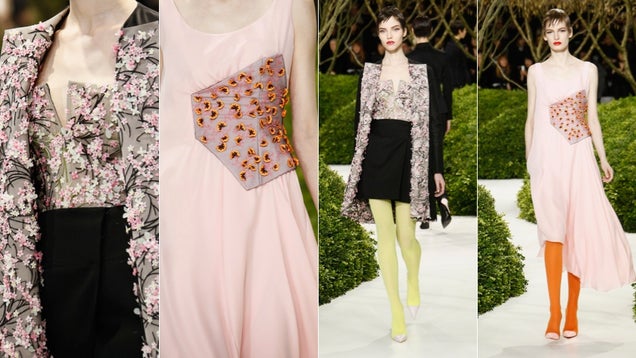 S
Petals and blossoms everywhere.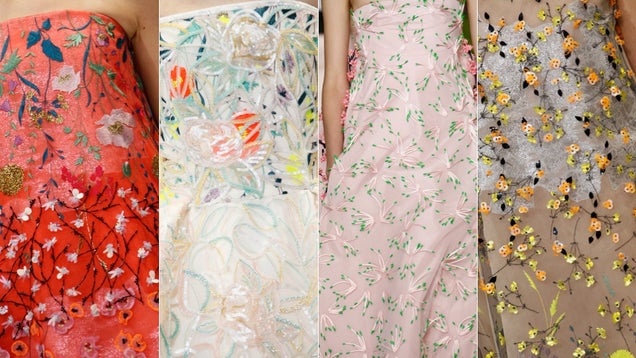 S
Click to enlarge and be amazed.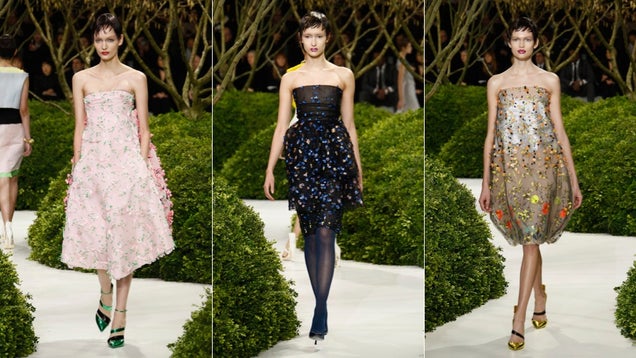 S
Sugary sweet confections for garden party gals.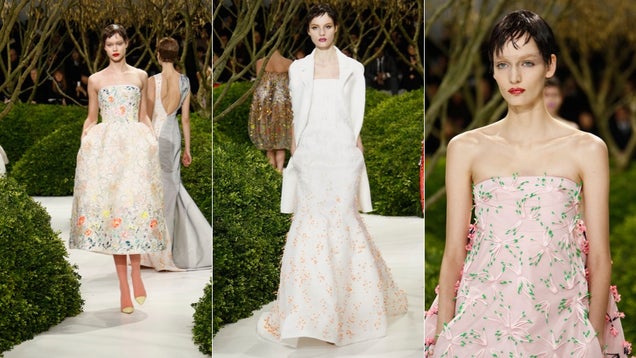 S
Visions of spring.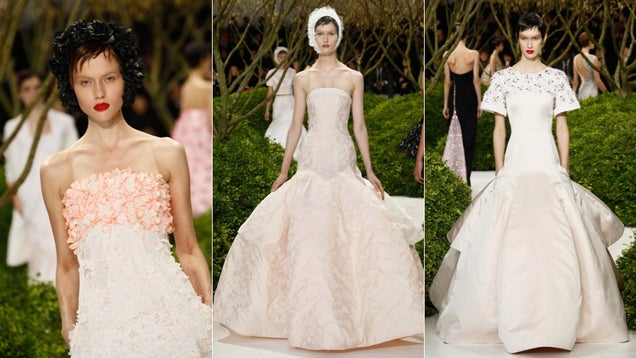 S
Royal wedding, anyone?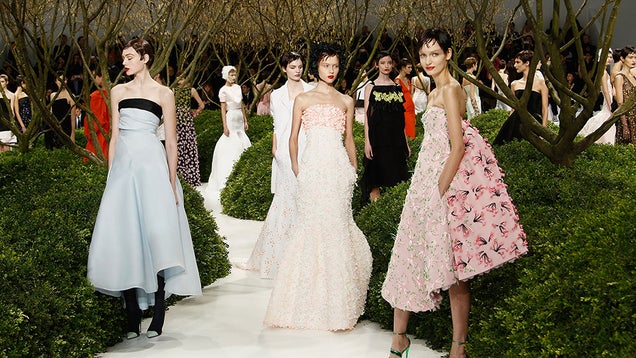 S
Images via Getty.