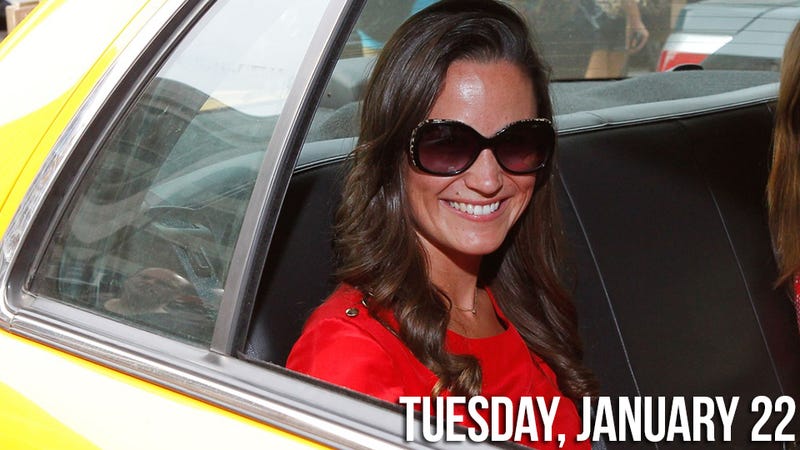 Shockingly, nobody is looking for any more crack party planning advice from Pippa Middleton since her book Celebrate made a fart noise that echoed throughout the publishing industry (although tips like "Make ice!!!" are extremely helpful), her following two book offers—one on wedding planning and another on children's' parties—have been rescinded. She is now unemployed, embarrassed and "fed up" with being controlled by the Royal Family. Ughhhhh, Kate, Kate, Kate!
However, things aren't all bad. She has been schmoozing with wealthy Belgian boar-hunting siblings Cedric and William Frere. "She's undeniably skilled at engineering her way into the right circles, and these Belgian boys are another example of her skills. She's having a ball!" SO WATCH OUT, BOARS. On days like these, when the biggest celebrity item is the size and shape of Pippa Middleton's latest bowel movement, I wish I could trade writing for boar hunting. But that's the way the cookie crumbles. [Showbiz Spy, Celebrity Dirty Laundry]
---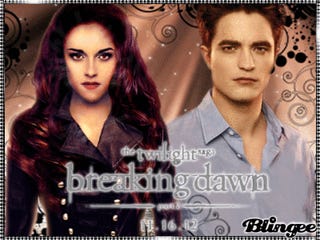 Although rumor has it that Robert Pattinson has finally dumped Kristen Stewart for good after an awkward, unfriendly New Year spent with his protective friends and family, Stewpatz have ranked as the highest-grossing on-screen couple in Hollywood out of the last three years, Twilight having made $3.3 billion since it hit the big screen.
Following those two were Rachel McAdams/Channing Tatum; Natalie Portman/Ashton Kutcher and fellow real-life duo Miley Cyrus/Liam Hemsworth. So basically, if Stewpatz splits, every tween and stunted adult Twilight fan is the petulant child of divorce who will totally start dressing Goth. [Marie Claire UK]
---
You'd think that your self-inflicted misfortunes would become clear to you after The New York Times writes a 5,000 word piece about it, and yet Lindsay Lohan continues to choose her choices poorly: she Instagrammed a coy little shot of herself and The Wanted band member Max George, who she trained her fucksights on a few months ago, in what appears to be a bedroom? Is this proof? Does anyone care? It's mostly just kind of sad because: