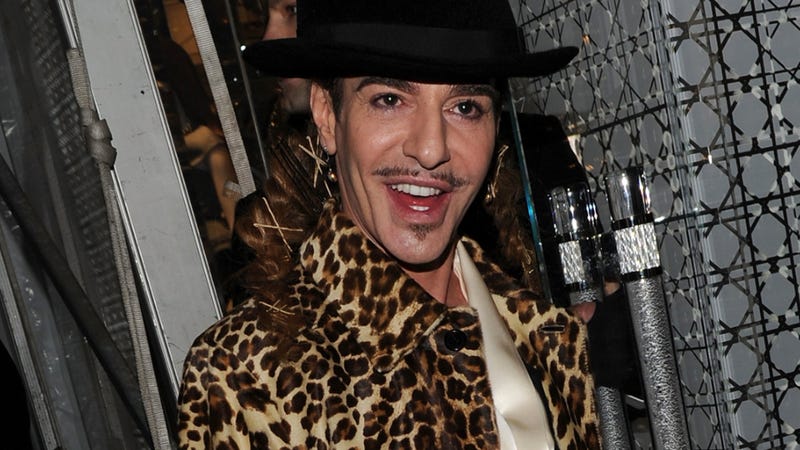 John Galliano is ready for his comeback. The disgraced Dior designer, who lost his job and faced criminal prosecution in France for hate speech after a series of incidents where he hurled racist and anti-Semitic invective at strangers became public, is undertaking a sort of residency at Oscar de la Renta's design studio. The duties of this gig are not exactly clear — de la Renta says he'll be putting together his fall collection and will welcome Galliano's advice, but that he'll be working independently.
After Galliano was caught on camera telling Jewish diners at a Paris restaurant "I love Hitler. People like you would be dead. Your mothers, your forefathers, would all be fucking gassed," powerful people in fashion who had long supported him worked quietly but assiduously to keep Galliano from becoming a pariah. Anna Wintour is believed to have "lobbied" major fashion companies on Galliano's behalf. Kate Moss commissioned him to make her wedding dress. He has dined publicly with Vogue editors including Wintour and Grace Coddington, and there was a rumor that he was in the running to take over the creative directorship of the newly revived house of Schiaparelli (which is still vacant). But this is the first fashion-related job Galliano has secured since the scandal broke. Wintour and de la Renta are close friends; perhaps she orchestrated this residency.
De la Renta called Galliano "an immense talent." Galliano gave this contrite quote:
"I am an alcoholic," Galliano said. "I have been in recovery for the past two years. Several years prior to my sobriety, I descended into the madness of the disease. I said and did things which hurt others, especially members of the Jewish community. I have expressed my sorrow privately and publicly for the pain which I caused, and I continue to do so. I remain committed to making amends to those I have hurt."
Wait. Jewish leaders can't possibly feel good about this. Au contraire: Abraham Foxman from the Anti-Defamation League offered this sympathetic assessment of Galliano's amends:
"We believe that individuals can change their hearts and minds as long as they demonstrate true contrition. Mr. Galliano has worked arduously in changing his world view and dedicated a significant amount of time to researching, reading and learning about the evils of anti-Semitism and bigotry. Along his journey to recovery he met with us on numerous occasions. He has accepted full responsibility for his previous remarks and understands that hurtful comments have no place in our society. We wish him much success and look forward to working with him again in the near future as a spokesman against anti-Semitism, intolerance and bigotry."
If this little plan actually works, it could be the biggest comeback of an anti-Semitic designer since Coco Chanel. [WWD]
---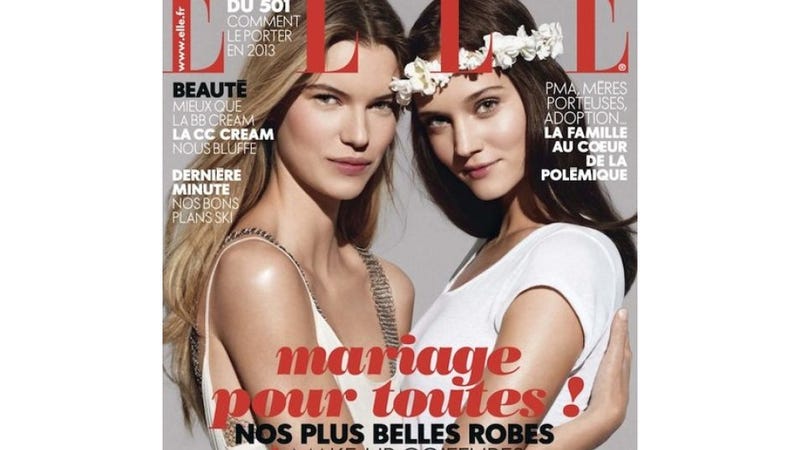 With François Hollande's marriage-equality bill up for a vote in the French parliament perhaps as soon as this week, French
Elle
has launched an issue dedicated to gay marriage. Editor Valerie Toranian decries in her editor's letter "the mobilization of opponents of marriage for all."
This is the logical result of the history of our country, which is founded on the principles of individual liberty and equality of all before the law. All the battles fought for the rights of women were, and continue to be, based on those values. Today, there is no reason why, in the name of those values, ​​the state should refuse to two people of the same sex the right to marry.
The cover tag line is "Marriage for All." Inside the magazine are wedding-themed editorials featuring models of the same sex. [Elle.fr]
---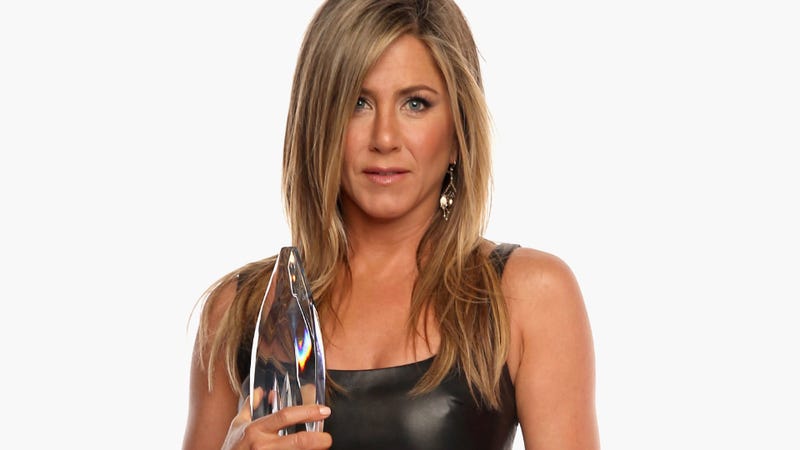 Jennifer Aniston is now the face of Aveeno, a brand she swears she's "been using for years." [
People
]
---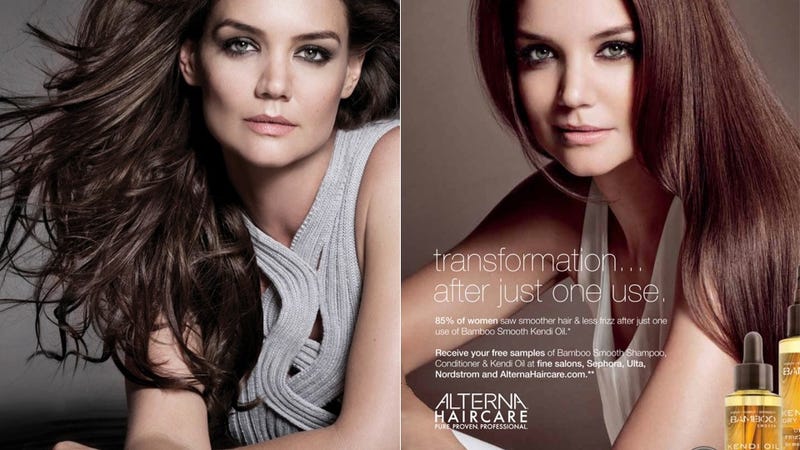 Katie Holmes landed a multi-year deal as the face of Alterna. The actress has also taken an ownership stake in the hair-care brand. [
WWD
]
---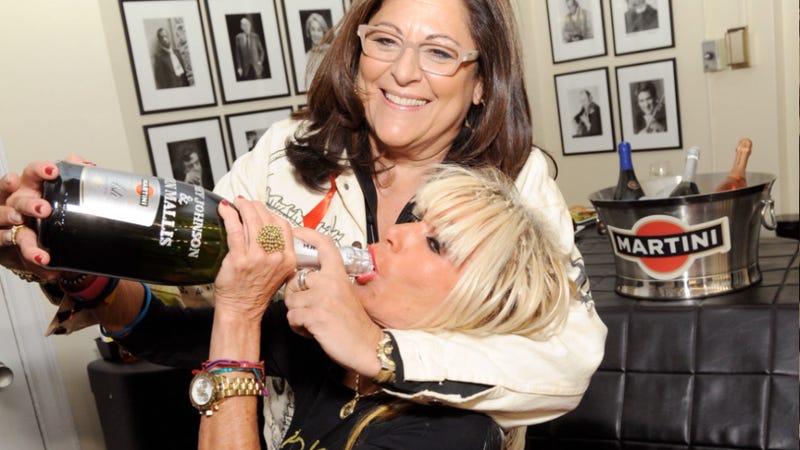 Betsey Johnson estimates that she spends $20,000 per year on hair extensions. "It costs 5,000 a pop to look this cheap and trashy," says the designer. That is all. [
UnBeige
]
---