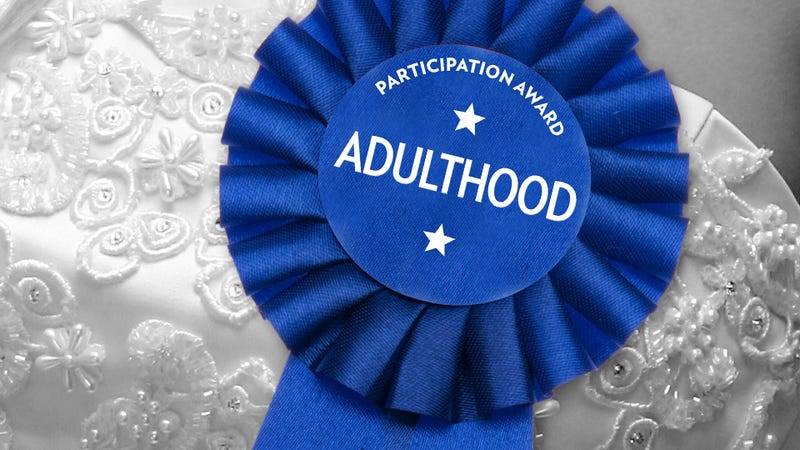 What is it about the unmarrieds these days, and particularly unwed women pining for wedding-like fêtes of their own?
I ask this as a woman who's spouse-less for the foreseeable future and also loves the notion of a party thrown in her honor that involves cake. What I'm not understanding is a seemingly growing need among some singles to be cheered on in their singledom like newlyweds dashing toward a shaving cream-streaked car amid a shower of bird seed.
Having reached my late 20's, I can empathize with the exhaustion of the friends and family wedding circuit, schlepping gifts of blenders and karaoke machines hither, thither and yon. Personalized wedding websites tend to tickle my gag reflex, and the Facebook glut of updates and engagement outtakes counting down to that Very Special Day can be trying (although not as trying as the new parents who trade out profile pictures of themselves to ones of their admittedly adorable babies). And apparently, these nuptial blitzes drove Millie Kerr over at The Atlantic to such hair-pulling frustration that she made a public plea for single people weddings.