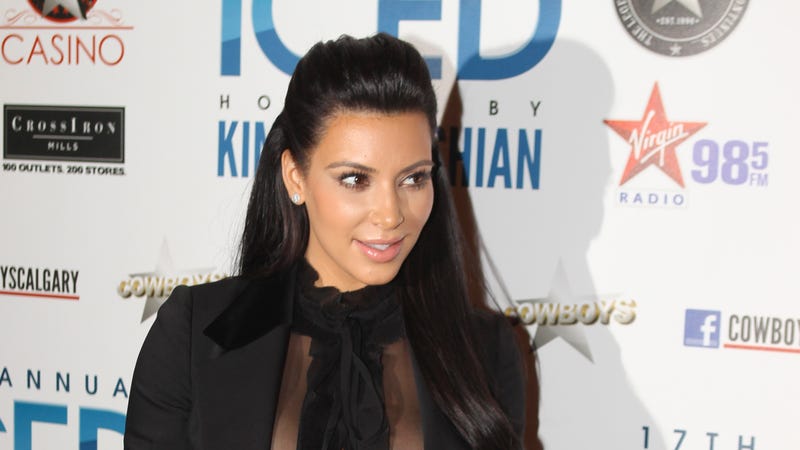 Oh, America. You crazy. Apparently this is what we've come to—Kim Kardashian's life/work/romance/pregnancy/dental work/fluids/droppings have become so thoroughly and painstakingly documented that she feels the need to announce that she won't be allowing E! to shove a steadicam up her giner during childbirth.
Kardashian is just three months pregnant with her first child with boyfriend Kanye West, and while Ryan Seacrest did admit that viewers will see Kim's pregnancy on the upcoming season of "Keeping Up with the Kardashians," when the baby is due in July, cameras will be off.

"I'm going to keep that private," Kardashian told MTV News of whether she will be filming the birth of her child.

...Now that Kim has decided to draw the curtain on some major moments coming up in her personal life, it also seems like she will be taking a step back from the spotlight as well.

"I'm hoping to take some time off," Kim said. "And just focus on that and not really work as much for a little bit."
If you are at all outraged about this, please get thee to the brain hospital posthaste because u r weird. [MTV]
---
If you haven't read Deadspin's pants-pooper of an expose on Notre Dame star Manti Te'o's fake internet girlfriend, DROP EVERYTHING. Caught up? 'Kay. Te'o is now saying that he got totally long-conned: