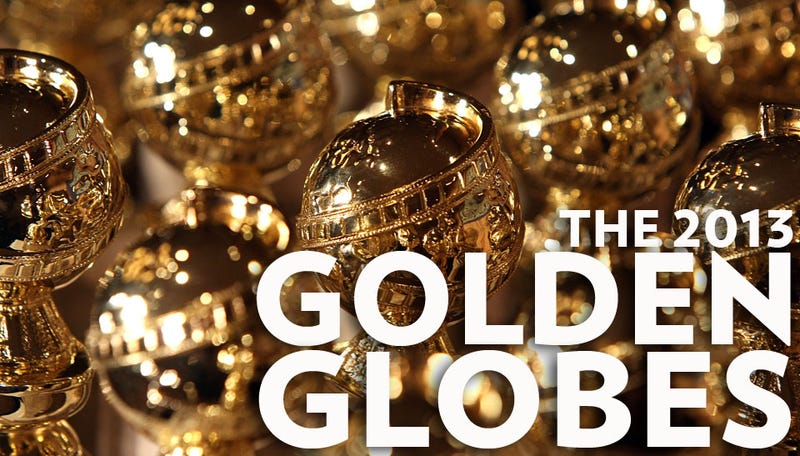 We're kicking off awards season with the 2013 Golden Globes! Also known as the most fun, celebrity-laden and ultimately meaningless (awards-wise) show of the whole lot. It's time to talk dresses, predictions, winners, more dresses, losers, Tina Fey and Amy Poehler (!!!), and even more dresses. Grab your champagne and Golden Globes-themed snacks (they're a thing?) and let's get this party started.
As an update, here's our nominees, what are your predictions for the evening? Put 'em in below and let's do a pool! I don't know much but I'm pretty sure Lincoln for Best Pic (Drama) and Les Mis for Best Pic (Musical or Comedy). 
Jessica Chastain for Best Actress (Drama) and DDL for Best Actor (Drama). I'm not gonna make any bets on anything else. Let's go!