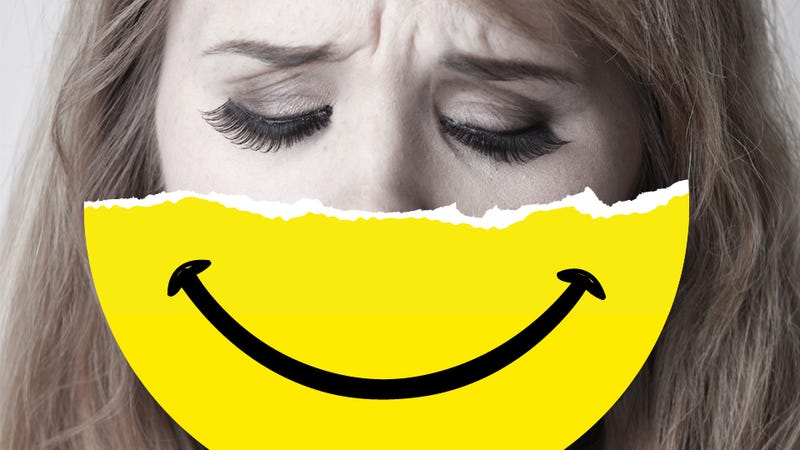 Turns out, even happiness isn't even a foolproof strategy for the good life. Sure, technically your life might be really good if you're happy, but it will still be shallow. That's because happy people these days are actually just selfish people who spend their time making sure all their needs are met but are not stressed out or worried that much. Meanwhile, the other people with more meaningful lives have more stress and more worry, and actively seek out meaning/excellence even when they know it will cause less happiness. Face?
So says an Atlantic piece about happiness citing the authors of a study of 400 Americans — aged 17 to 78 — who self-reported attitudes about a variety of factors such as stress, worry and others over the course of a month. "Takers" lead happy lives, while "givers" lead meaningful lives. So while you're out there trying to do what you thought you were supposed to be trying to do all along, i.e., just be happy, it turns out you were, in fact, still being a cooze:
"Happiness without meaning characterizes a relatively shallow, self-absorbed or even selfish life, in which things go well, needs and desire are easily satisfied, and difficult or taxing entanglements are avoided," said the authors, describing with an eerie accuracy dozens of people I know.
So if you're sitting around wondering why you aren't truly happy, the reason is simple: It's because you're out there trying to be happy. This is, no doubt, the kind of happy you could achieve following these steps.