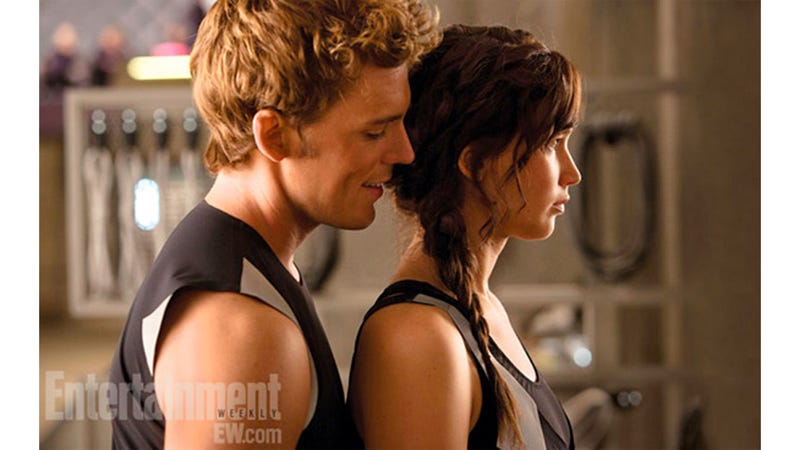 So. Here is an exclusive sneak peek at Finnick and Katniss getting up close and personal in Hunger Games: Catching Fire. Cool? Cool. Although: It would be so much hotter if that were Jesse Williams, right? Right. Not gonna let that go.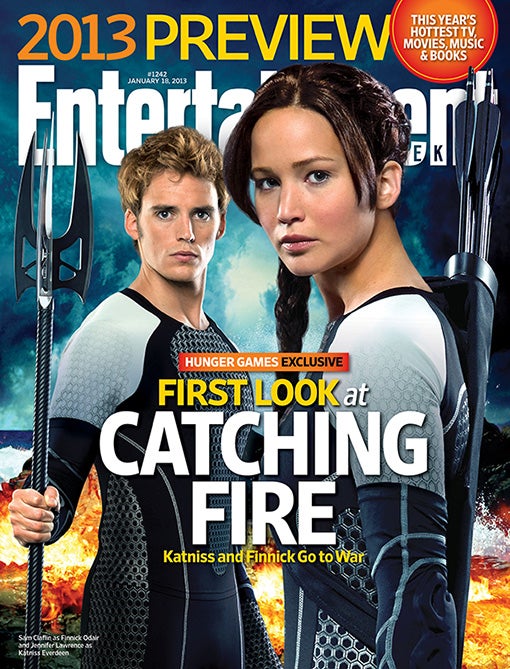 Anyway, here's Sam Claflin giving his best sexy-sea-god pose on the the new cover of
EW
. When you get the issue, feel free to cut out Clafin and paste on
someone else
.