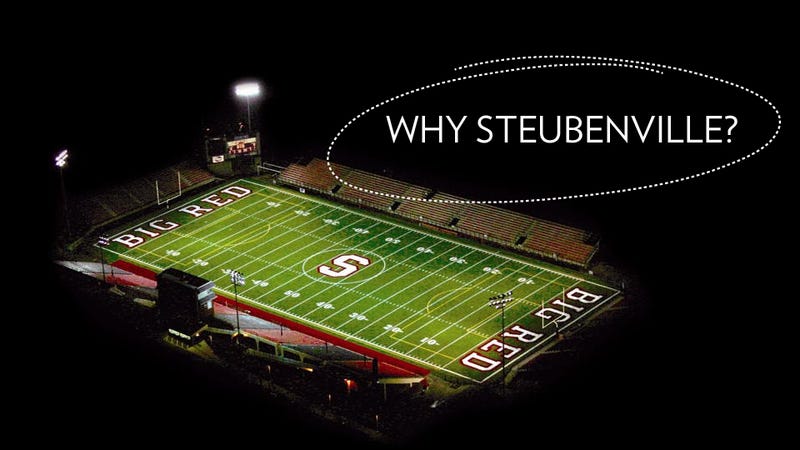 Every two minutes, someone in the U.S. is sexually assaulted. Yet, somehow, the Steubenville rape case has managed to capture the nation's notoriously restless attention span. Is it too optimistic to hope the increasingly high-profile case will help dispel some of our country's most deep-rooted myths about rape?
According to RAINN, 1 out of every 6 American women has been the victim of an attempted or completed rape in her lifetime; a recent government survey found the number was closer to one in five. So why can't the country stop talking about the Steubenville rape case?
We're finally sick of pretending that athletes can't be rapists.
Steubenville is described by the media again and again as a football-crazed town; the teenagers charged with raping a 16-year-old girl were rising football stars on a legendary team with heavy emotional and financial significance in the area. Big Red volunteer coach Nate Hubbard told the New York Times that the rape was "just an excuse" and that "now people are trying to blow up our football program because of it" — a popular point of view in countless communities across the country where athletes are glorified.
Our culture has a difficult time comprehending that the revered athletes can be rapists. But the outrage prompted by comments from athletes like Hubbard imply that 2013 might finally be the year that we stop glorifying jocks and start taking accusations against them more seriously.