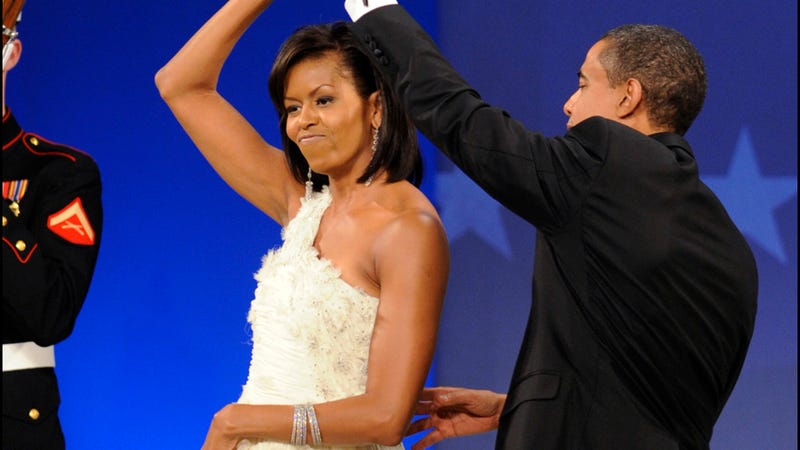 Unless, of course, your name is Jason Wu — and then you have that shit on lock. However, many other designers haven't been so lucky. According the the Washington Post, designing the first lady's first gown is not exactly a one way ticket to International Fame and All the Money junction:
In the aftermath of the hoopla, they were dealt some bruising blows. Hillary Rodham Clinton turned to Sarah Phillips, a 37-year-old New York designer whose company was then only about three years old. After creating Clinton's violet mousseline gown, Phillips went out of business. Laura Bush relied on her loyal Dallas-based dressmaker Michael Faircloth for her inaugural gown. Afterward, with the attention of the entire fashion industry on him, Faircloth crafted a ready-to-wear collection for the New York runway. But fate had different plans, and he never made it to the big city.
Well, at least they all have something on display in the Smithsonian? Not many of us get to say that, so they're doing better than lots of people. Maybe it's that the gowns are so personal, and the designers are so closely associated with the first lady who commissioned them, that their talents don't translate to the everyday woman. After all, how many times in your life are you going to need a gown? I wish the answer to that was "pretty much everyday" but it's more like, "uh, never? I hate my life?"
There's always an exception to every rule, and Jason Wu proves it gloriously with his prim and proper, extremely covetable goods and line of ladylike clothes for Target. Plus, he's a man with a vision and, perhaps more importantly, a business plan.